Leak sheds light on residence permit business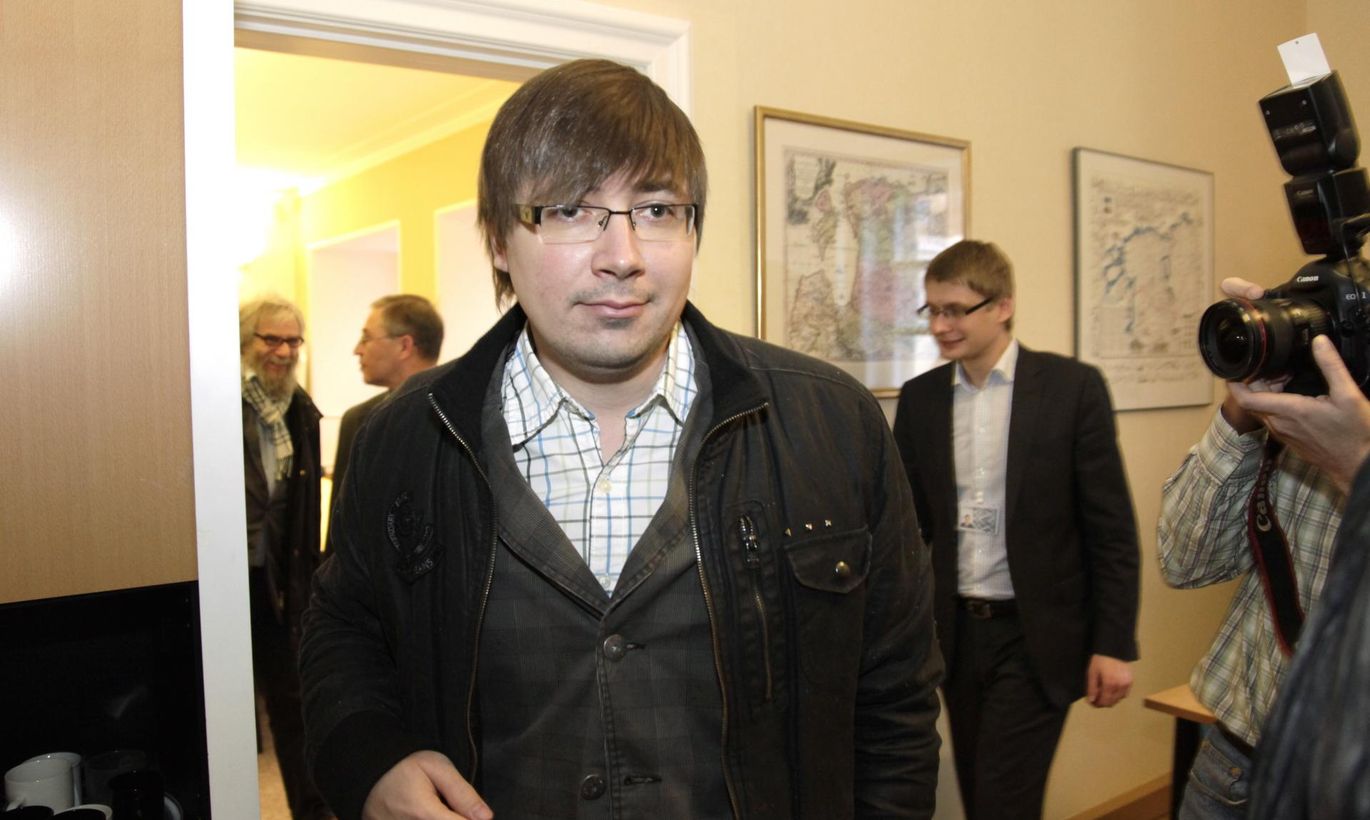 Russian investment bank Troika Dialog's money laundering (Troika laundromat) database, published approximately a week ago, sheds light on the ins and outs of Nikolai Stelmach's residence permits business.
Leaked bank transfers reveal money wired to Stelmach himself, his Russian clients and companies he was authorized to represent. Both in the form of loan payments, service fees and capital payments.
For example, Stelmach's personal account saw two transfers totaling around €9,500 from British Virgin Islands offshore company Finstar Projects Corp. Details of both transfers read "debt payment".
The transfers were made during a time Stelmach was a member of the Pro Patria Res Publica Union (IRL), participated in the work of the Tallinn city council and was in the business of representing wealthy Russians in Estonia. A few years later, investigative journalism program "Pealtnägija" and weekly Eesti Ekspress unmasked the business of Stelmach and fellow IRL member Indrek Raudne of mediating Estonian residence permits to wealthy Russian citizens.
Scant explanations
Finstar Projects' official address is a red brick house in Dublin that is also home to over 2,000 other shelf corporations. The network is one of professional straw man Philip Burwell whose companies have been used in several criminal schemes. Burwell's companies were used by Kazakh Muhtar Ablyazov whom French authorities claim embezzled $6 billion from BTA Bank of which he was CEO. Finstar Project has no real economic activity and is in fact a shell company.
"I believe you know how to use an English dictionary. Those two words will tell you exactly what it was," Stelmach said yesterday, when commenting on transfers to his personal account. Stelmach added that he doesn't remember why an unknown offshore company owed a former Estonian politician and businessman money. He refused to answer further questions; for example, whether the money was payment for mediating residence permits, pointed out he could sue the paper and terminated the phone call. His declaration of economic interests from Stelmach's time as a city councilman makes no mentioned of such a loan or income.
Finstar Projects made other transfers to Estonia. The company made a 40,000-kroon (€2,575) capital payment for Russian citizen Konstantin Schwartz when the latter founded a company called Nordvik Investments OÜ in Estonia. A few days later, equity was raised to a million kroons (€64,000). The latter payment also came from Finstar Projects.
Equity of one million kroons made it possible for foreigners to apply for a fixed-term residence permit for the purposes of enterprise in Estonia at the time. It was a trick Stelmach and Raudne employed in their business. Nikolai Stelmach was the only board member of Nordvik Investments at the time. The company's founding papers reveal Moscow resident Schwartz authorized Stelmach to handle his affairs in Estonia.
The Russian businessman registered one Tamara Schwartz as a member of the company's supervisory board. Tamara, who was 70 years of age during the transfers, received the noteworthy sum of €100,000 from Finstar Projects to her personal account at Danske Bank Estonia. Details vaguely refer to contractual work.
A laborer's millions
Troika laundromat company Dino Capital, registered in Panama, transferred €1.8 million to Estonian company Positive Capital OÜ in 2010. The loan contract bears the signature of Armen Ustyan as the representative of Dino Capital. Construction worker Ustyan knows nothing of these transactions.
When journalists of investigative reporting group OCCRP tracked Ustyan down this winter and showed him documents according to which Ustyan has signed $70-million worth of contracts, it took the man and his family by surprise. He said he has never heard of Dino Capital. When Ustyan wrote down his signature and initials for the journalists, it was clear they were not the ones found on loan contracts. Ustyan's identity had likely been stolen and used to make him a straw man.
Under the loan recipient we once again find the name and signature of Nikolai Stelmach.
It was Stelmach who represented Positive Capital's Russian owners Dmitri Artyakov and Julia Artyakova. The Artyakovs are citizens of Russia living in Moscow. Through Stelmach, they also secured residence permits in Estonia at the time. The Estonian Police and Border Guard Board (PPA) revoked the residence permits acquired through Stelmach and Raudne's "office" in 2012. While the permits were issued for enterprise, the authorities found the company had no real business activity in the spring of 2012.
Positive Capital is currently owned by Casagro Limited that is registered in Cyprus. Stelmach refused to answer questions regarding his signature on the document, the purpose of the loan and ties to Dino Capital. The laconic phrasing of the contract does not provide an explanation as to the purpose of the loan, saying only that it is for a period of five years and sports an annual interest rate of 6 percent.
Positive Capital's recent annual report from 2017 suggests it is still saddled with a loan of equal volume and intertest. Positive Capital has no major business activity. The main activity is listed as development and renting of warehouses in Spain. Sales revenue was reported at just €13,800.
Main Troika companies moved millions of euros to accounts in Estonian banks. One of the major firms in the scheme Quantus Division LTD transferred a total of over €2 million to accounts in Estonia. Another key enterprise Gotland Industries Inc. transferred over €8 million to mainly non-resident accounts in Estonia. Transfers were made both to unknown offshore companies, like Larsberg Associated LTD and Bretmax Limited, as well as Estonian companies OÜ GS Invest and real estate firm Grove Invest.
One of the owners of Grove Invest, Russian Natalia Levina, received €1,500 from Quantus, with the details suggesting it was to cover personal expenses. Grove Invest, previously owned by real estate businessman Piotr Sedin who did not do well in the economic crisis, issued an invoice for 151,000 kroons to Quantus.
The details make it look like the invoice is to pay for furnishing, insurance and utilities of an apartment. Whose apartment it might have been and where remains a secret.
The invoice lists lamps, curtains, blinds, furniture, sauna, but also utilities and insurance. Sedin could not recall the transaction.