Foreign intelligence sees Russia flexing its muscles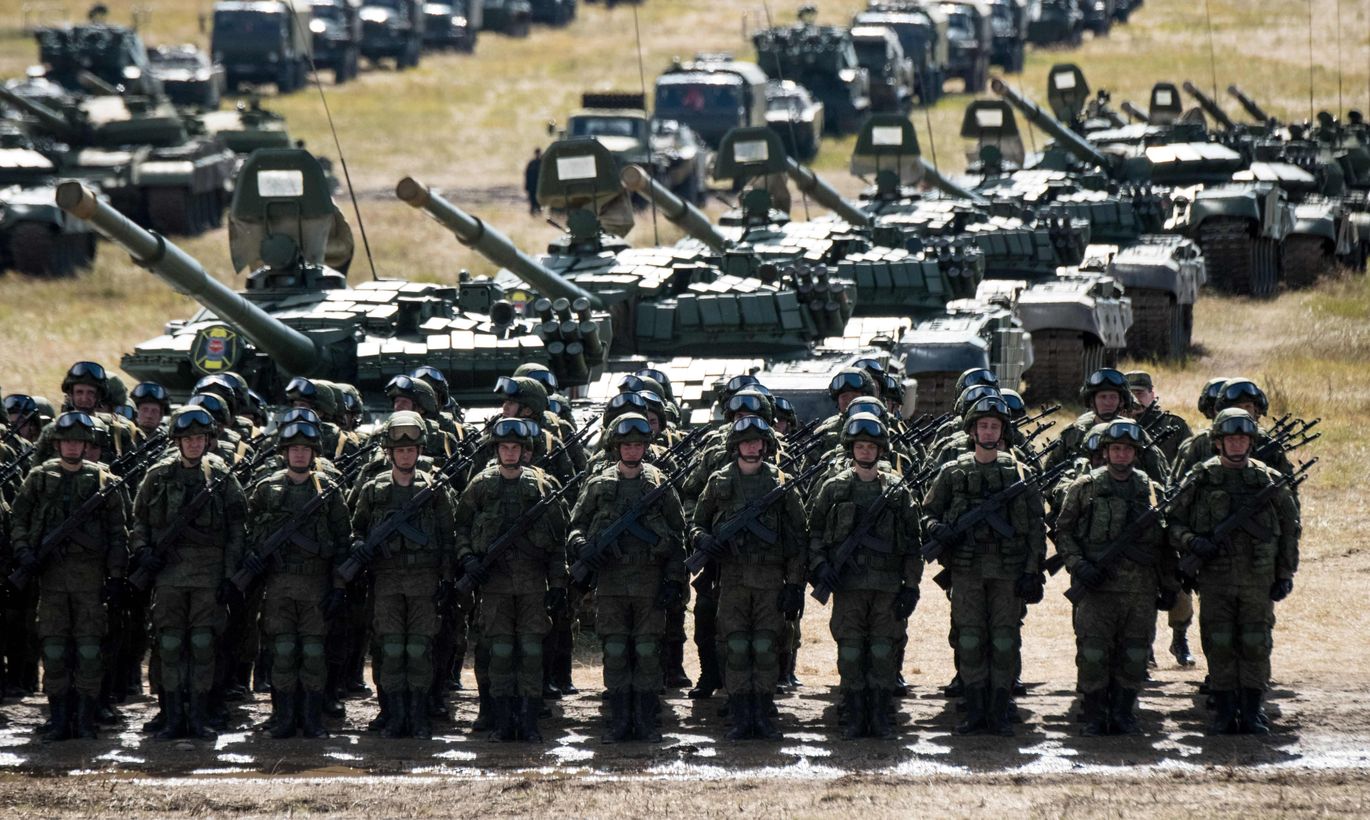 The Estonian Foreign Intelligence Service (FIS) perceives Russia, in-house exercises of which have exclusively concentrated on waging war against NATO in the past two decades, as the only serious threat to the continued existence and independence of the Baltic countries.
Head of FIS Mikk Marran said yesterday, when presenting the agency's fourth annual report or yearbook, that while the likelihood of a conflict between Russia and NATO is minute, Europe is not completely safe from Russian aggression.
The intelligence chief said that the Kremlin's foreign policy is shaped by dissatisfaction in society and tensions inside Russia's ruling elite. "Considerable military power and an uncertain regime might prove a dangerous combination," Marran said.
Russia bolstered its forces near the country's western border with seven maneuver regiments in 2018. Most of these were stationed near Ukraine and Belarus, while the Pskov Air Assault Division near the Estonian border became the first division of the Russian Airborne Troops to be reinforced with a third regiment. Marran said that if two years ago, the Pskov division didn't have a single tank, it now has 31.
Russia does not view Estonia as a separate target in military planning but as part of NATO. This means that Estonia must be prepared for a military attack even if the conflict starts elsewhere.
The Kalibr missile system on Russian ships is capable of hitting targets 2,500 kilometers away. The cruise missiles are capable of carrying nuclear warheads. Ships sporting the Kalibr missile system can hit targets almost everywhere in mainland Europe.
FSB signals intelligence knows Estonian
The foreign intelligence agency warns that international phone calls or emails could pass through Russian communications channels and be intercepted by Russian intelligence. Resorting to Estonian for communication does nothing to mitigate this threat as all FSB signal intelligence stations near Estonia have operators who can understand Estonian. It is possible to learn Estonian in several public universities in Russia, while it is also taught at FSB and border guard schools.
Marran said that communications could pass through Russia down seemingly illogical paths due to agreements between service providers or network overload. "If a call or email passes through Russia, it is very likely picked up by FSB signal intelligence stations," he said.
This is something that should be kept in mind by government employees who might be in possession of information of interest to Russian intelligence organs.
The nearest FSB signal intelligence stations to Estonia are located in Krasnoye Selo in Leningrad Oblast and Neyolovo in Pskov Oblast. The latter lies just 25 kilometers from the Estonian border.
Propaganda ship frequents Tallinn
Russia is increasingly using its major sailing ships that attend regattas and festivals all over the world for intelligence purposes. These kinds of trips include political events for local Russian communities, propaganda shows and mission work of the Russian Orthodox Church. Special attention is paid to political and business figures who visit the ships. A good example is the State University of Maritime and Inland Shipping's training vessel Mir that houses a center of the Russkiy Mir foundation and frequents the Tallinn Maritime Days.
Suspicious behavior of Russian civilian shipping first caught the attention of intelligence agencies some time ago. Civilian vessels are increasingly trying to enter areas where other countries are conducting naval drills, testing new military hardware or that are near naval bases. Excuses used are seeking shelter from storm and technical malfunctions.
FIS perceives in this activity a potential security threat. All ships sailing under the Russian flag have been registered as part of the mobilization reserves since the days of the Soviet Union, while refitting them for military purposes is a mainstay of naval exercises.
Crews of ships under the Russian flag that belong to Russian state agencies or companies must undergo compulsory military training. This makes Russia's civilian fleet a kind of extension of state structures.