Baby seal taken to Riga Zoo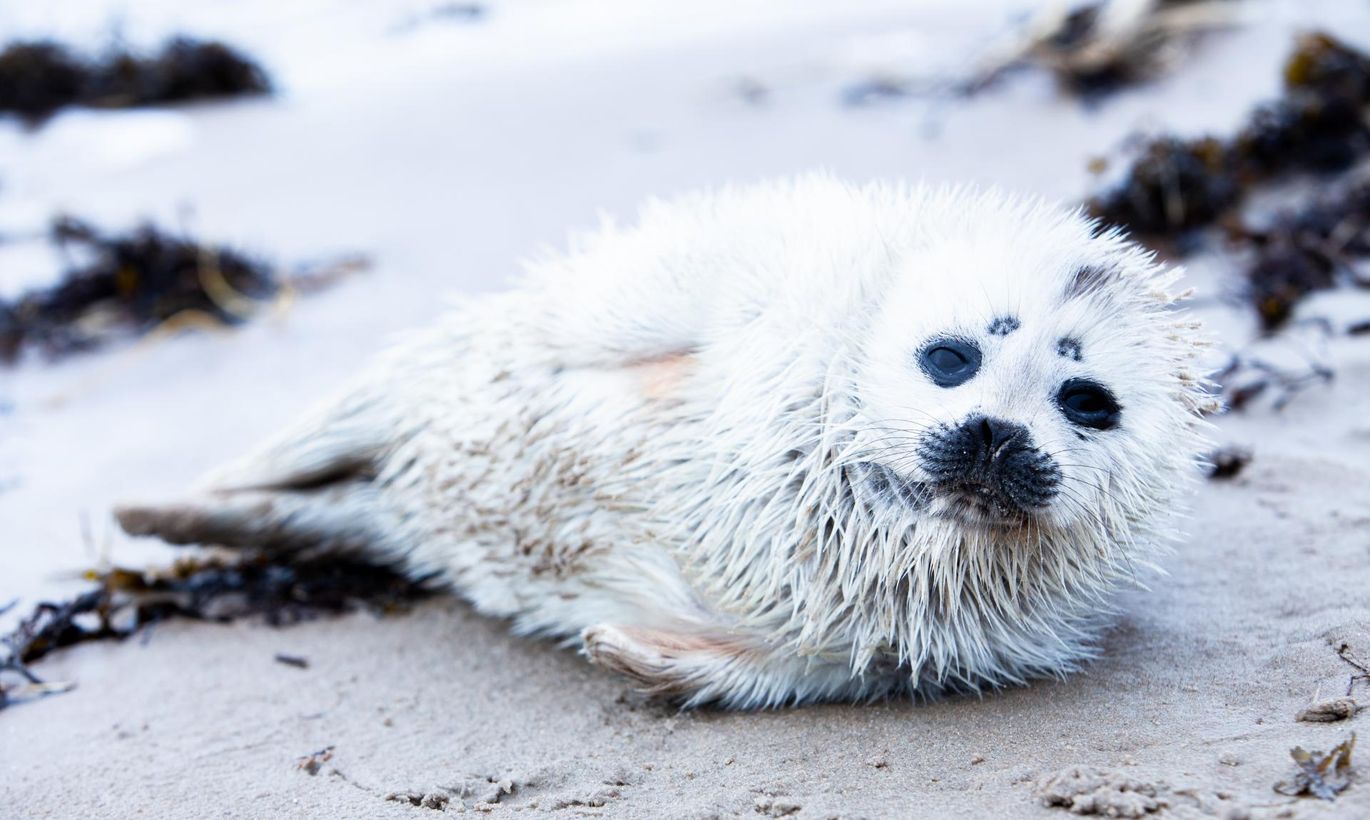 A baby ringed seal found on Treiman Beach in Häädemeeste rural municipality, Pärnu County on Saturday has been taken to Riga Zoo. While it was initially hoped the seal could make it back to its mother, inquisitive people foiled such hopes.
Member of the board of the Estonian Wildlife Center Katrin Idla said that around ten people came to see the baby seal yesterday morning: they took it for a swim and carried the seal to their car for warmth; someone had even wanted to take the animal home.
Such treatment undoubtedly came as a shock to the animal, and it is believed the baby seal was done more harm than good. "We still hoped its mother would come back for it on Saturday. However, ringed seals are sensitive to danger, and if the mother senses any threat, she will not return. Because the ringed seal is an endangered species, we now had to move quickly," said head of the Pärnu region for the center Kaisa Vaik.
The small, approximately one-week-old baby seal was defenseless against both people and predators on the exposed Treiman Beach. The seal was asleep at noon yesterday, while it is to be believed its sleep was troubled, considering what it had gone through and that its mother was nowhere in sight. Both the wildlife center and seal expert Mart Jüssi decided to rescue the endangered animal.
New life in the south
The young seal, named Kraps by the person who found it, was adopted by Riga Zoo. Two volunteers drove the seal to Riga in the trunk of their car. The baby seal arrived with two others that had been found at different locations.
Idla said that the animal was taken to Latvia because both researchers and the environmental inspectorate have been told Tallinn Zoo will accept no more seals this year. "They have the necessary know-how in Riga as they rehabilitate baby seals there," she said.
The case reveals a major shortcoming in Estonia: the lack of a system for helping wild animals. "We are ready to help, but a seal is not a hedgehog or a squirrel; the state needs to contribute to corresponding rescue capacity: we need premises," the expert said. Wild animal rescue is largely based on the enthusiasm of volunteers.
Volunteers' needs
Idla believes that the state should come to the aid of volunteers and provide training as every species requires special know-how and skills to handle. "Just like the state provides volunteer rescue workers with equipment and training. It is inadmissible when we don't have systematic help for endangered species."
A baby seal found alone on a beach is hardly uncommon. The wildlife center receives numerous such reports every year. While seals are much safer on the ice, Treiman Beach no longer has any. Experts say that an open beach is a dangerous place for ringed seals.