Major Russian bank helped move billions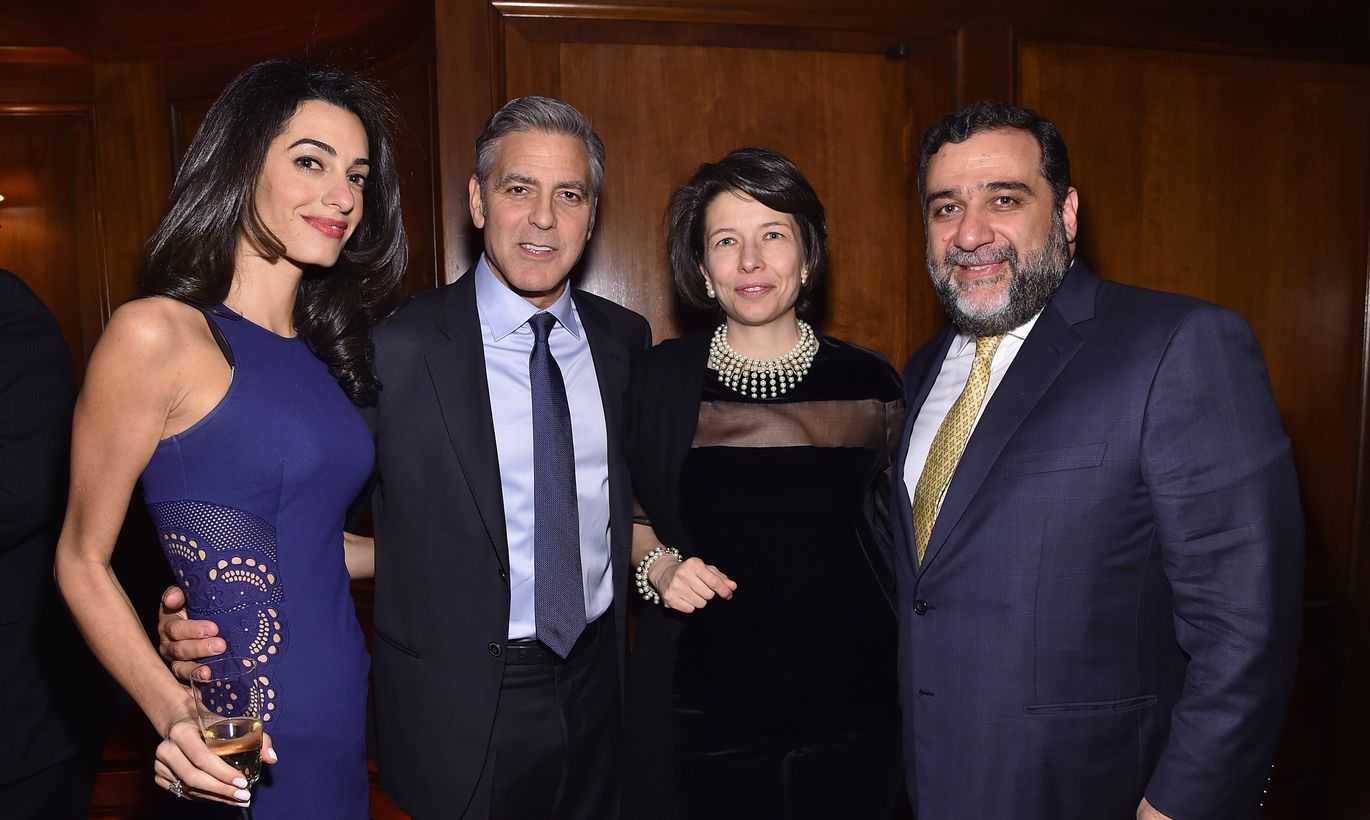 An extensive data leak reveals a laundromat founded by Russian philanthropist Ruben Vardanyan that facilitated billions of dollars of assets belonging to the Russian elite.
Ruben Vardanyan is a Russian investment banker and billionaire who has spent years shaping for himself the image of a pro-West philanthropist and social enterprise tycoon, having visited the World Economic Forum in Davos on several occasions and spent tens of millions of dollars on various charities. Investigative journalism group OCCRP and Lithuanian news portal 15min.lt revealed that Vardanyan's investment bank Troika Dialog engaged in money laundering for years, also helping to launder organized crime assets.
Data that brought the so-called Troika laundromat to light comes from several sources and forms one of the largest banking document leaks in history. The collection holds information on more than 1.3 million leaked transfers that concern 223,000 companies and individuals and transactions worth a total of €344 billion. The documents have been analyzed by a number of global media partners, including Postimees.
In 2006-2013, over $3.35 billion in shady assets move into Troika, while the bank helped move at least $3.6 billion dollars out of Russia. Its partners included several banks in the West, including Raiffeisen, Deutsche Bank and Citigroup. Sums totaling nearly $6 billion were bounced around between shell companies registered in tax havens to hide the origin of the money.
Transfers were disguised as commercial activity. Payment details included "goods", "metal products" and "vehicle parts", whereas most fake transactions were signed by Troika employees.
Besides engaging in money laundering, Troika functioned as an investment fund, a shared treasury of criminal proceeds and a way to avoid taxes. The wealthy used the bank to acquire holdings in major Russian companies, like Gazprom, Rosneft and RAO. Troika was also used to buy real estate, luxury yachts and art abroad, pay for medical procedures, buy tickets for premiere league games, pay tuitions and donate to churches and monasteries.
Vardanyan described the bank as a discreet investment services provider. Concerning assets moved between tax havens, he said they were companies offering technical services owned by Troika Dialog's clients, including himself.
"It can be described as a business of several families. Similar practices can be found at foreign banks where most clients work through foreign firms. I would like to emphasize that we have always followed international banking rules. Of course, rules change, and measuring banking in the past based on today's rules is like comparing modern conformity checks to the Great Depression," Vardanyan said.
Vardanyan and his family were among the beneficiaries of the Troika laundromat. More than $3.2 million was spent on paying for the businessman's American Express card; money was moved to accounts held by his wife and mother-in-law, while the laundromat also paid for the education of Vardanyan's three children in London.
At great public cost
"Understand, I'm no angel," Vardanyan said. "In Russia, you have three options: to be a revolutionary, leave the country or be a conformist. Therefore, I am a conformist but one with reservations. I have never engaged in tax fraud, never worked with criminals, nor am I a member of any party. That is why I walked around with bodyguards in the 1990s. I try to stick to my principles," he said.
Founder and head of the Schar School of Policy and International Affairs at George Mason University Louise Shelley said that systems like the Troika money laundering machine harm economic development and security of countries.
"Countries associated with money laundering, especially developing countries, are losing colossal sums that should go into infrastructure, education, healthcare and improving business environment. Dirty money can be used to do a lot of harm abroad. It is possible to influence elections or spread fake news," she said.
A successful laundromat takes four components to put together: a bank with lax anti-money laundering rules, a number of foreign shell companies to move assets around, hidden owners of bank accounts and offshore companies and shareholders and persons capable of quickly creating and liquidating such companies.
Troika was built on three shelf companies registered in the British Virgin Islands: Brightwell Capital Inc., Gotland Industrial Inc. and Quantus Division Ltd. Brightwell made the first known payment in 2005; Gotland was created on February 17, 2006 and Quantus six months later on August 23.
Construction workers used as straw men
The leaked documents reveal that one of the key components of the Troika laundromat was seasonal construction worker Armen Ustyan who lives in Northern Armenia with his wife and parents and makes money renovating apartments in Moscow. A passport copy of Ustyan's was used to open accounts for several offshore ventures actually owned by Troika in his name.
Ustyan's signature can be found on several contracts of companies that participated in the Troika laundromat. Ustyan met with OCCRP journalists in January to try and explain matters. The construction worker said he has never heard of Dina Capital SA an account for which was registered using his signature. A copy of Ustyan's passport was attached. To prove his claims, Ustyan wrote his signature in front of his interviewer to demonstrate initials on the documents have been faked. Ustyan had also been added to a list of legal representatives for Dina Capital that authorized him to sign company documents, acting as an official representative. His name adorns contracts worth a total of around 70 million.
Ustyan said he knows nothing of transactions. He claims he has had contact with Troika Dialog once, when he spent a night with a fellow Armenian whose brother worked for Troika while looking for work in Moscow. That person was Samvel Vagradyan, another shareholder of companies that engaged in money laundering.
Another boss of a company suspected of money laundering seems to be Armenian Edik Yeritsyan whose identity was used to move millions of dollars through Popat Holdings Ltd.
Yeritsyan said he had amnesia that was caused by brain surgery three years ago and might have trouble recalling events. Ustyan told journalists he knew Yeritsyan as they both lived in Troika employee Vagradyan's apartment when looking for employment in Moscow.