Tammjarv says used sponsor money to buy doping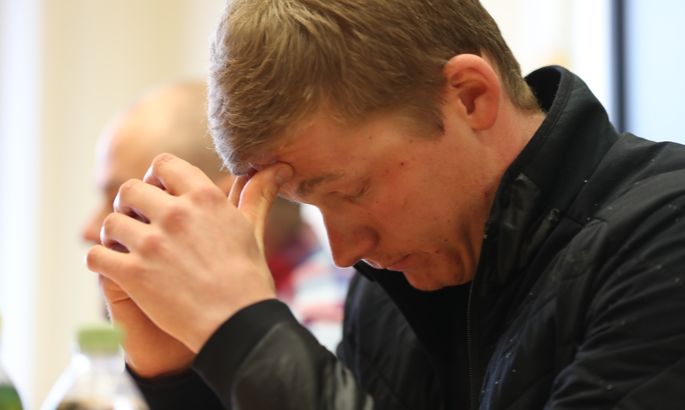 Karel Tammjarv, one of the two Estonian Nordic skiers arrested by the police at the skiing world championships in Seefeld on Wednesday and released on Thursday night, said at a press conference on Friday that his collaboration with the doping doctor started back in 2016.
In that year, Tammjarv had a conversation with Estonian veteran skiing coach Mati Alaver, who informed him about the possibility to improve his performance with the help of blood doping.   
"I had a conversation with Mati Alaver, that he has a contact -- if you want to start skiing faster, there is that opportunity. There's that doctor in Germany who makes such things possible. I made that decision myself that I want to get aid in the form of blood doping. For the first time, we took out blood at the end of summer 2016, at the Lahti world championships we put it back in; it  brought no particular success because I was ill during the world championships," Tammjarv said according to remarks quoted by Postimees.
"In the next season, we already used more blood bags during the summer and at more competitions -- in the morning before the competition your own blood in, after [the competition] out -- in this way no trace is left. And in the same way this season, until the German customs staged a big operation in conjunction with the Austrian police here at these world championships. I noticed suspicious people on he street who took photographs of me and said this also to the German doctor, who believed it was paranoia," the skier said.
Tammjarv said that his collaboration with investigators allows him to get home and not have to remain in Austrian prison. 
"It is very difficult for me to talk to [coach of the Estonian skiing team] Anti [Saarepuu], my mother, my grandmother, whose hearts are broken. And to everyone else who hoped that Estonian skiing is on the rise and everything will be alright. As to myself, being linked to it already for the third season, I felt that I didn't want to do it, but I hoped that my results, better results, will create opportunities for sports and Estonian skiing. And I can step aside," Tammjarv said.
According to Tammjarv, also Andreas Veerpalu, the other Estonian skier arrested on Wednesday, and his father Andrus Veerpalu were "of course" aware of the use of doping.
"Nobody else, as far as I know," he said.
Tammjarv also said that he used rather big amounts of sponsor money to finance the use of doping, but refused to be specific about the precise amounts.
Alaver admits giving German doping doctor's contact details to Tammjarv
Estonian veteran Nordic skiing coach Mati Alaver has confirmed that it was him who provided skier Karel Tammjarv with the contact details of German sports doctor Mark Schmidt, suspected of standing at the center of the doping ring exposed at the world skiing championships in Seefeld, Austria earlier this week.
"I hereby confirm that I mediated the contact details of German sports doctor Mark Schmidt to Karel Tammjarv in 2016. This is the biggest mistake of my life and I sincerely regret it. I offer my apologies to the athletes and their next-of-kin, the Estonian skiing community and the sports public. There can be no justification to my actions," Alaver said in a statement quoted by Postimees on Friday.