Third doping scandal: no way out in sight this time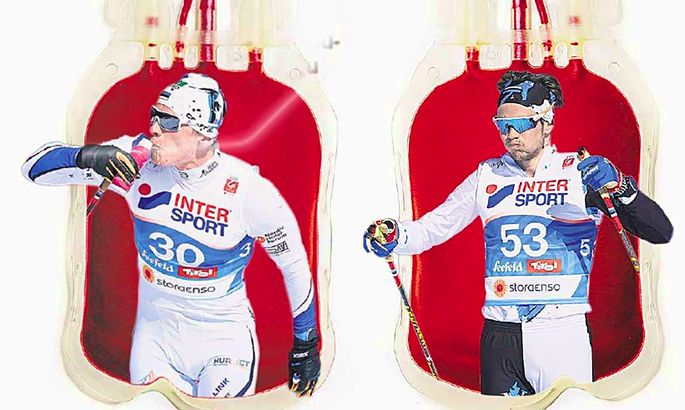 If Kristina Šmigun-Vähi and Andrus Veerpalu had years in which to contest the details of their doping cases in court and finally walked away clean, Austrian police now have evidence to suggest Estonian cross-country skiers Karel Tammjärv and Andreas Veerpalu visited a known doping doctor. Doping is a criminal offense in Austria.
The FIS Nordic World Ski Championships 2019 in Seefeld was to become a success for the Estonian ski team. The athletes will finish somewhere in the 30s, the media will churn out a few mild-mannered stories, writing about development or potential and harking back to the good old times, while coverage will prioritize the winners.
Yesterday, Estonian skiers became world-famous under different circumstances.
Nine people arrested
News that the Austrian police have organized a major raid titled "Operation Blood-letting" to catch an extensive doping network broke worldwide yesterday afternoon. Several figures were reported: 16 buildings searched, 120 police operatives, nine arrested five of whom are athletes. Of the latter, two are Estonians. While no names were mentioned, head coach of the Estonian ski team Anti Saarepuu told Kanal 2 live that he received an unexpected call from Tammjärv where the athlete said neither he nor Veerpalu would participate in the men's 15 km classic discipline. The broadcast also showed an empty gate at the time of start for Kazakh Aleksey Poltoranin whose coach is former Estonian skier Andrus Veerpalu.
Doping scandals have hit our winter sports in the past. Andrus Veerpalu swore he was innocent with tears in his eyes during a press conference at Hotel Olümpia, while Kristina Šmigun-Vähi admitted her test revealed the now legendary "dubious molecules". Nevertheless, both are considered honest athletes today.
Veerpalu was helped by attorney Aivar Pilv who managed to prove that norms were determined using an insufficient sample, making it impossible to convict Veerpalu. When the limits were later fixed based on norms accepted by the Court of Arbitration for Sport, it was found that Veerpalu's test sample would have been positive.
The solution to Šmigun-Vähi's scandal from before the 2014 Sochi Winter Olympics came four winters later when the court allegedly decided her basic rights had been violated because neither the skier nor her representative were allowed to be present for the opening of her B-sample.
The doping case of Tammjärv and Veerpalu junior is completely different. We are not talking about positive doping samples that could be challenged this time. Round-the-clock surveillance has established all five athletes visited members of a doping network. One local athlete (either Dominik Baldauf or Max Hauke who came in sixth in the team sprint) was caught with the syringe still in their arm.
Abundance of surveillance data
The police have mountains of surveillance on the athletes visiting doping providers before and during the championships. Luckily, the five skiers are not treated as members of the criminal group and shouldn't face charges on par with the main perpetrators. Nevertheless, doping is a criminal offense in Austria.
The entire scandal revolves around German doping doctor Mark Schmidt who last made international news headlines in connection with doping at the 2008 Tour de France. Bernhard Kohl, who was crowned king of the mountains and finished the competition in third place overall, was caught using EPO. The Austrian said it was Schmidt who facilitated his blood doping. The doctor's father, attorney Angsar Schmidt, resolutely refuted all allegation back then. Both were arrested in Germany yesterday.
It was Schmidt's trip to Austria that prompted the authorities to go ahead with the raid. It has been claimed the doctor has been organizing a major doping network for the past five years. The police had had enough and wanted to nab the perpetrators. Those at the organization's head are looking at up to 10 years in prison. Austrian courts have ordered jail time before. In 2010, Kohl's manager was sentenced to 15 months in jail after mediating doping agents to eight athletes.
Whether the athletes will be charged will become clear later today or tomorrow.