Hidden transactions of a Russian oligarch at Swedbank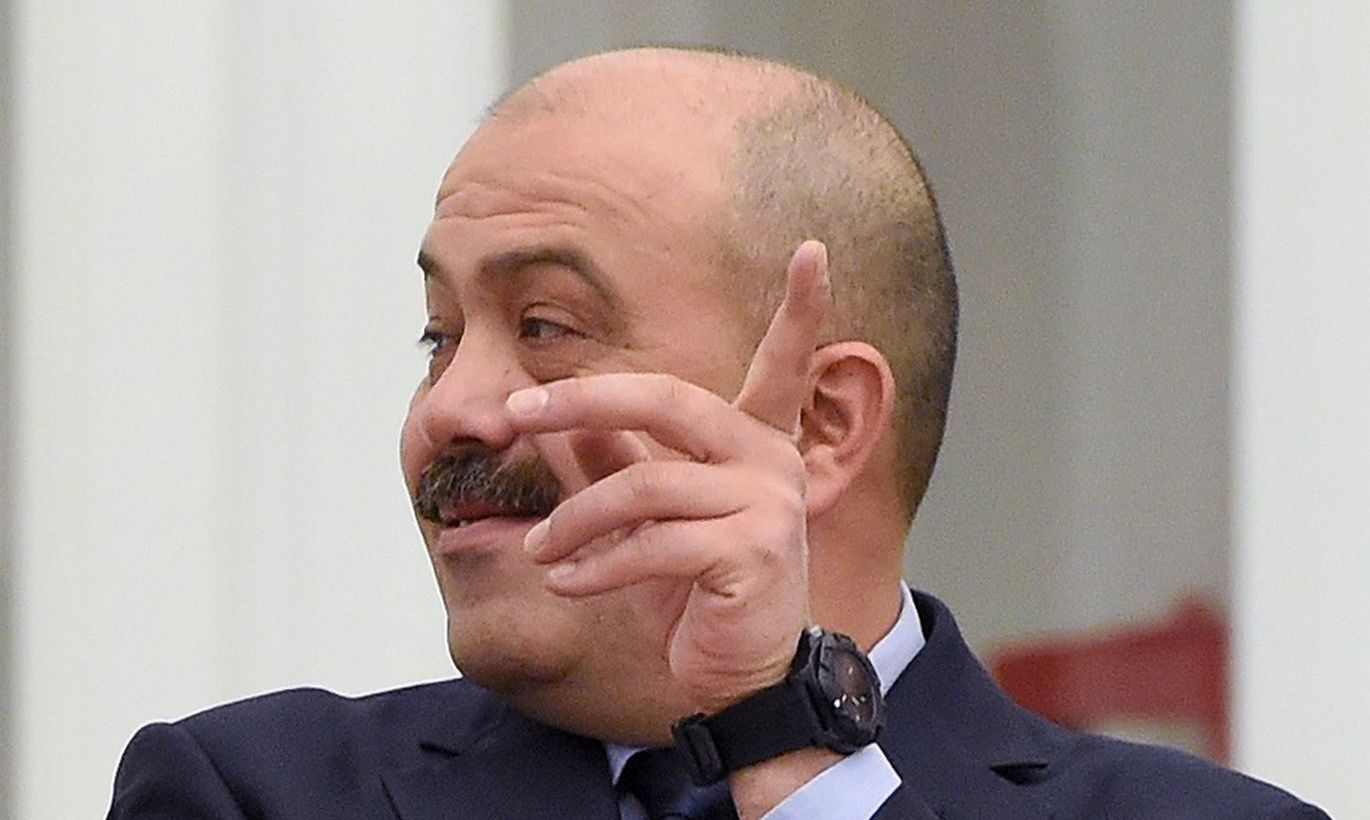 For several years, Swedbank's clients included one of the world's largest coal traders, Cyprus company Carbo One. The next chapter in the Swedbank data leak shows how Carbo One and one of the wealthiest men in Russia, Iskander Makhmudov, who has no formal ties to the company, moved colossal sums between several shadow accounts.
A database published by Sweden's public broadcaster SVT suggests Carbo One was among Swedbank Estonia's top corporate clients for years. The company's accounts saw at least €1.4 billion worth of transfers. While the official owner of Carbo One is Dovronbek Ibragimov, the investigation by SVT showed how major sums were transferred from the company to accounts with ties to Russian billionaire Iskander Makhmudov.
Tajik Iskander Makhmudov (55), born in Bukhara, Uzbekistan, has been one of the wealthiest people in Russia for the past 15 years. Forbes estimated his net worth at $7.3 billion last year. Makhmudov, who worked as an Arabic translator for a Soviet arms exporter in Libya and Iraq in the 1980s, has made his fortune from the copper and coal industry and making train and subway cars. The company Transmashholding that Makhmudov controls has a virtual monopoly in the latter area in Russia.
The businessman, who very seldom appears in public and is even harder to track down for journalists, has done business or competed with almost all of Russia's wealthiest and most influential businessmen since the mid-1990s: from the first metal tycoons, following the collapse of the Soviet Union, the brothers Cherney to Gennady Timchenko, Vladimir Yakunin, Oleg Deripaska and Alisher Usmanov.
Mossack Fonseca involved
The data leak suggests Makhmudov and Carbo One moved large sums using at least 20 Swedbank bank accounts. SVT concludes that each of these accounts shows clear signs they could be used for money laundering. Owners are registered in tax havens, like the British Virgin Islands or Belize. Several companies were represented by infamous Panama law firm Mossack Fonseca. In several cases, companies lack visible business activity and are registered to classic "mailbox addresses" that can be home to countless other companies.
Transfers mostly moved from Swedbank accounts to those in Danske Bank, every year from 2007 to 2015 that is the last year the data leak covers. Such transactions were worth a total of at least a few hundred million euros.
Information available to Postimees suggests Swedbank took its non-resident clients' business under scrutiny in late 2009. While over 350 clients were dropped after an audit looked at documentation, they did not include Carbo One as the company was trading in raw materials. A large part of Carbo One's transfers were between real companies and concerned actual business activity.
In the years that followed, the bank's non-resident clients' business concentrated on clients that had business in Russia and other CIS countries. New clients were taken on following recommendations from existing ones, and their ties to Estonia ranged from weak to nonexistent. Bloomberg wrote yesterday, citing an anonymous source, that Swedbank took in at least 75 non-resident clients that were left in the cold by Danske Bank so to speak as recently as in 2015.
Two methods: corruption and violence
Spanish prosecutor Jose Grinda Gonzales shed light on Makhmudov's possible ties to organized crime and money laundering in an interview to SVT. "Makhmudov mainly used two different methods to build his empire: corruption and violence," he said. Corruption cases prosecutor Gonzales has been living with bodyguards for the past decade as the Spanish police have allegedly repeatedly uncovered plans by the Russian mob to end his life.
Gonzales' investigation into Russian organized crime in Spain led him to Makhmudov. The results suggest one of Russia's most influential criminal groups Izmailovo could have used Makhmudov's Ural Mining and Metallurgical Company (UGMK) to launder money. While the information was shared with the Russian prosecution, the investigation died down before charges could be brought.
Makhmudov's press representatives told SVT that the businessman has never had ties to organized crime and denied any and all involvement in Carbo One.
Head of Group Communication at Swedbank Gabriel Francke Rodau was reluctant to comment on Carbo One and Makhmudov, citing banking secrecy.
"Fighting money laundering is like putting together a puzzle. We look for risk indicators. In some cases, we see we could have reacted when we only had a few pieces. However, these things are easy to say in hindsight, when we already have the entire picture."
Makhmudov's ties to Estonia
Makhmudov is likely the most closely associated with Estonia of all Russian tycoons. This is reflected in business ties with Sergei Glinka and Maksim Liksutov who were given Estonian citizenship for special services by PM Andrus Ansip in 2005. The businessmen had a plan for a coal terminal at the Port of Muuga to export coal from the Kuznetsk Basin in Russia, but the grand venture was ruined by the Bronze Night in 2007.
Despite this, Liksutov became a very useful associate for Makhmudov. Liksutov participated, as junior partner (together with Glinka), in the acquisition of several Russian train car factories and the two businessmen created airport service rail company Aeroxpress that is still successfully operating in Moscow. Liksutov was crucial for Makhmudov after he became head of transport in Moscow and later deputy mayor (that caused him to renounce his Estonian citizenship in 2012).
As Russia's leading rolling stock manufacturer, Makhmudov's Transmashholding is profiting from large-scale subway development in Moscow that began when Liksutov landed in the city government. Makhmudov's company (owned partly by Glinka) operates rail traffic in and around Moscow and Moscow Oblast, including an inner-city railroad line, serving a total of at least 750 annual passengers.