Elektrilevi to cover blank spots on the map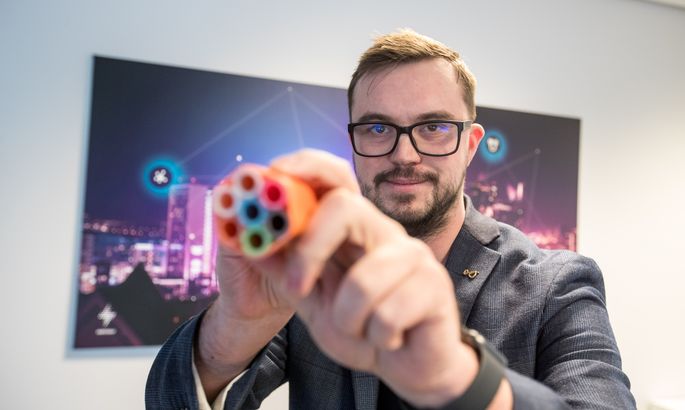 Head of communications services at power and communications transmission network operator Elektrilevi Oliver Ruus says that optical cables will be brought to the first rural area clients currently inhabiting so-called blank spots in terms of high-speed broadband access this year.
How far along is the so-called last mile project? Do you have a plan and a time line, a fixed budget and allocated funds?
We are in the process of holding network planning procurements. We plan to connect around 11,000 buildings in 2019. We expect to know which buildings will be included by late March.
What could be the first "blank spot" where your partners will be laying cable this year? And when?
We can talk about which regions will be covered this year toward the end of March. We cannot make promises right now as we need to wait for the results of planning and construction tenders first. All buildings that are part of the project will be sent a notice for when it is time to join the network. We will also let buildings know which ISPs will be offering services in the area and by which date we will have finished building their access and they can start using services.
When could all buildings in these blank areas have access to high-speed broadband?
We plan to give all 100,000 buildings, including those in the so-called blank areas, access to high-speed broadband by 2023. We see high-speed broadband access as a single project and do not differentiate between "blank" and other areas. You cannot have one without the other. We often need to create access in areas that are not blank in order to reach the former and vice versa.
Around 11,000 buildings in the first year is the most conservative plan. We expect to at least double our pace in the following years. The final three years of the project should be the most intensive in terms of network development.
What options should clients be aware of? For example, if a building wants to use the services of both Telia and Elisa, should it order more pairs of optical fibers and pay for each separate connection?
The general logic is that activation of each connection costs money. Adding the first ISP costs €199. The cost of adding additional ISPs has not been decided yet. It will likely be cheaper than €199, but it is too early to talk about the possibility today. The price list will be complete by late March.
I would add that this only concerns situations where clients want to use the services of more than one ISP simultaneously. Elektrilevi will not charge clients for switching from one service provider to another.
How far will you take the cable? Will you drill the hole in the wall, or is that something clients must do themselves?
We will bring the cable as far as the structure of the building using a standard technical solution. We will give clients cables with which to take high-speed broadband inside. The exact location of the cable will be agreed with the client, considering the client's preference as well as technical possibilities to find a suitable compromise.
The client can drill the hole in the wall themselves using a manual of how they should go about it. It will also be possible to buy the service from Elektrilevi or ISPs.