Estonians embezzled millions from Finland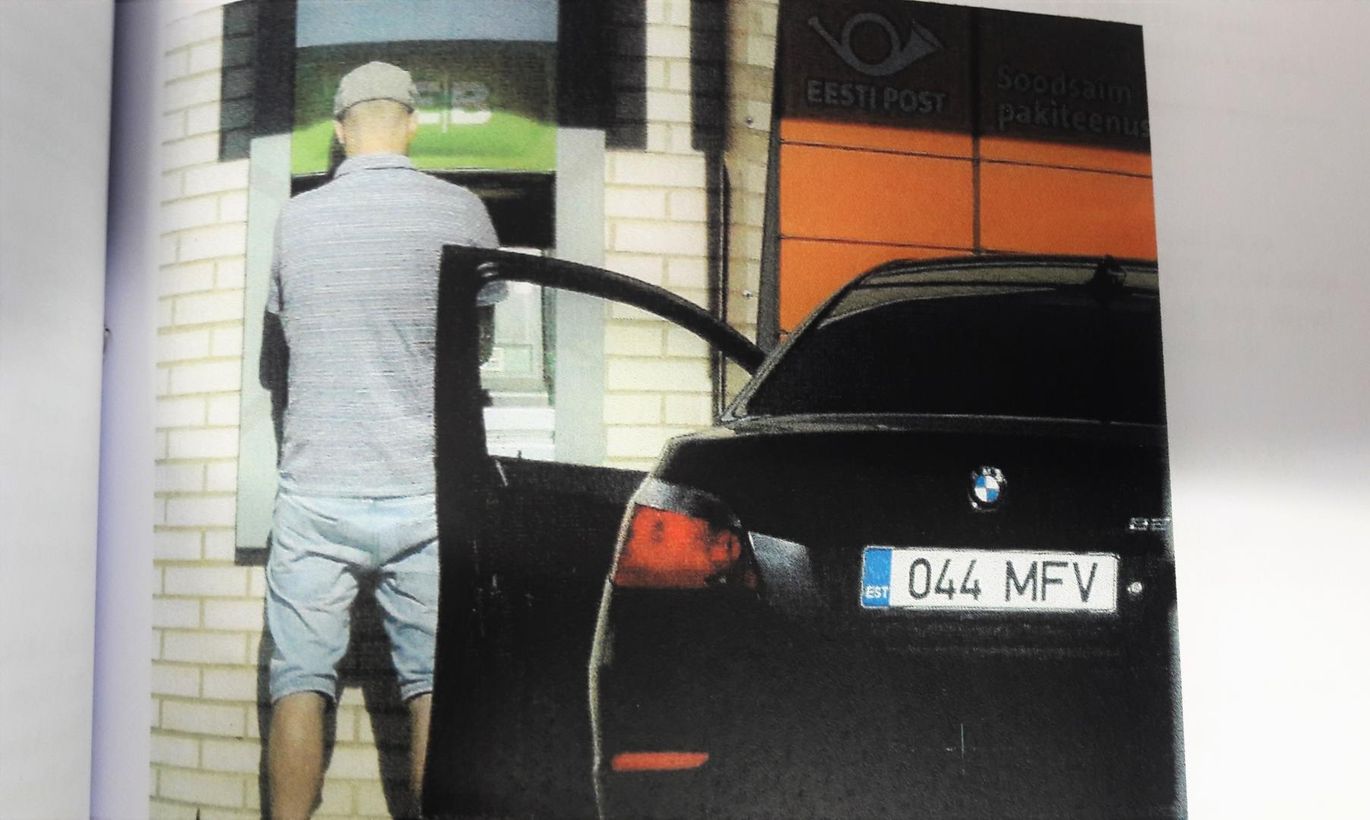 Estonian businessmen stole over four million euros from the Finnish state and used shell companies in Estonia to launder the money. The scheme benefited its puppet masters at the expense of cash-strapped construction workers who were sent to do the dirty work.
Leo Valli is a seemingly successful and enterprising Estonian living in Finland. Valli founded a construction company called Staadi OY that generated millions in annual sales revenue at its peak. There was plenty of work and business was booming. Staadi's partner firms took part in the construction of a €300-million power plant in the city of Vantaa.
Even though the venture was seemingly successful, there was a "slight" problem: A company called Ganar OY, owned by Valli and his business partner Jaanis Nõmme, that supplied Staadi with construction workers did not like paying labor taxes.
The businessmen fooled the Finnish tax board for years. The company saved millions of euros and hid expenses using false documents.
To manage risks, the illegal money had to be laundered. For that, Valli and partners invented a complicated scheme. Valli's friend and right-hand man Heikki Aasa did all the dirty work: organized the shell companies and hired straw men.
The money made through tax evasion was laundered through Estonia and returned to the owner in Finland in cash. Aasa spent years moving suitcases full of cash between Helsinki and Tallinn.
Tough life, easy money
Erko Viires told investigators that he has spent his entire life associating with the wrong crowd that has gotten him into all kinds of trouble. One time, acquaintances offered him cheap moonshine that Viires agreed to sell to his friends. The suppliers soon became aggressive.
Suspicious characters asked him for money weekly, even when he had not ordered any alcohol. Debts piled up and were complemented by threats. Viires soon realized he had become a victim of blackmail. He needed money and fast.
That is when Viires met Heikki Aasa who had a job offer for the man – to become a board member in several companies and start visiting ATMs. Easy money.
That is how Viires became a businessman despite knowing precious little about enterprise.
Aasa told Viires exactly what he needed to do. How to open bank accounts, how to increase user limits and use the company credit card. Viires' business activity consisted of withdrawing cash from company accounts.
The man was baffled by the sums he handled. He paid hundreds of visits to ATMs. Viires withdrew a little under €340,000 from the account of one company, €159,000 from another and no fewer than €2.1 million from an account belonging to a third firm. He was expected to take most of the money to Aasa but allowed to keep a small percentage.
Viires had no idea where the money came from or as to the sheer extent of the scheme that was being played over his head. He was simply told the money was from clients.
Aas had instructed straw men to create eight shell companies in Estonia and Finland. To get the money out of the parent company, shell companies issued Staadi OY invoices for services that were never rendered – a so-called invoice factory scheme.
The money paid out based on fake invoices was transferred to Estonian companies ran by straw men like Viires who withdrew the money in Estonia and gave it to Aasa.
At times, tens of thousands of euros had to be withdrawn from accounts of companies at once. For that, the embezzlers used financial companies like Eurex and Tavid.
Newspapers have written about the latter in connection with the Danske Bank money laundering scheme lately as it is much easier to withdraw large sums in cash from the currency exchange firm without setting off alarm bells than it is using ordinary banks.
"It was also easier as you did not have to preorder the money. They always had sums at hand," straw man Gert Metsik told the authorities.
The aforementioned scheme went on for approximately four years, until the Estonian Public Prosecutor's Office received a letter from the Finnish tax board in 2014. Staadi's suspicious activity had caught the regulator's eye after an audit.
The Finns had been keeping an eye on the money for some time by then and drew the Estonian authorities a picture of the schemes.
Operation Leopold
The Finnish authorities had opened a criminal investigation and suggested their Estonian colleagues do the same. An Estonian-Finnish investigative group was formed, and the operation named Leopold.
From there, the gang was under constant police surveillance. The participants' calls were intercepted, and straw men withdrew cash in front of detectives and their cameras.
Money laundering investigations take a lot of time, especially if international cooperation is involved. Estonia had to wait for the Finns to tally up the numbers and vice versa.
Even though the participants were first arrested in Estonia in 2014, the prosecution took the matte to court four years later.
While initial suspicions concerned around six million euros, investigators managed to conclusively prove the criminal origin of €4.27 million.
The scheme first and foremost benefited its organizers. Authorities confiscated half a million euros worth of assets, including apartments, residences, cash and a number of vehicles.
Assets confiscated from Aasa included an ATV, jet ski, snowmobile and a Suzuki Hayabusa motorcycle.
The Public Prosecutor's Office charged the following ten people in the second half of 2018: Leo Valli, Heikki Aasa, Jaanis Nõmme, Erko Viires, Gert Metsik, Margus Viires, Marko Märtin (not to be confused with rally driver Markko Märtin), Rain Ekbaum, Indrek Isop and Kerstin Metsik.
Seven of them consented to agreement process on December 22 and were convicted of participation in a money laundering scheme.
They included the scheme's mastermind Leo Valli who was handed a five-year conditions sentence with a five-year probation period by Harju County Court. Others were also handed conditional sentences.
Aasa, Metsik and Ekbaum did not accept a plea deal.
Aasa only admitted to partial wrongdoing during the trial.
The trials and potential convictions of Estonian contractors do not end there as Valli, Nõmme and Aasa are also looking at charges in Finland. The Finnish prosecution is accusing them of large-scale tax evasion. It is not clear when the trial is set to begin in Helsinki.