Sputnik's secret network had 13 pages aimed at Estonia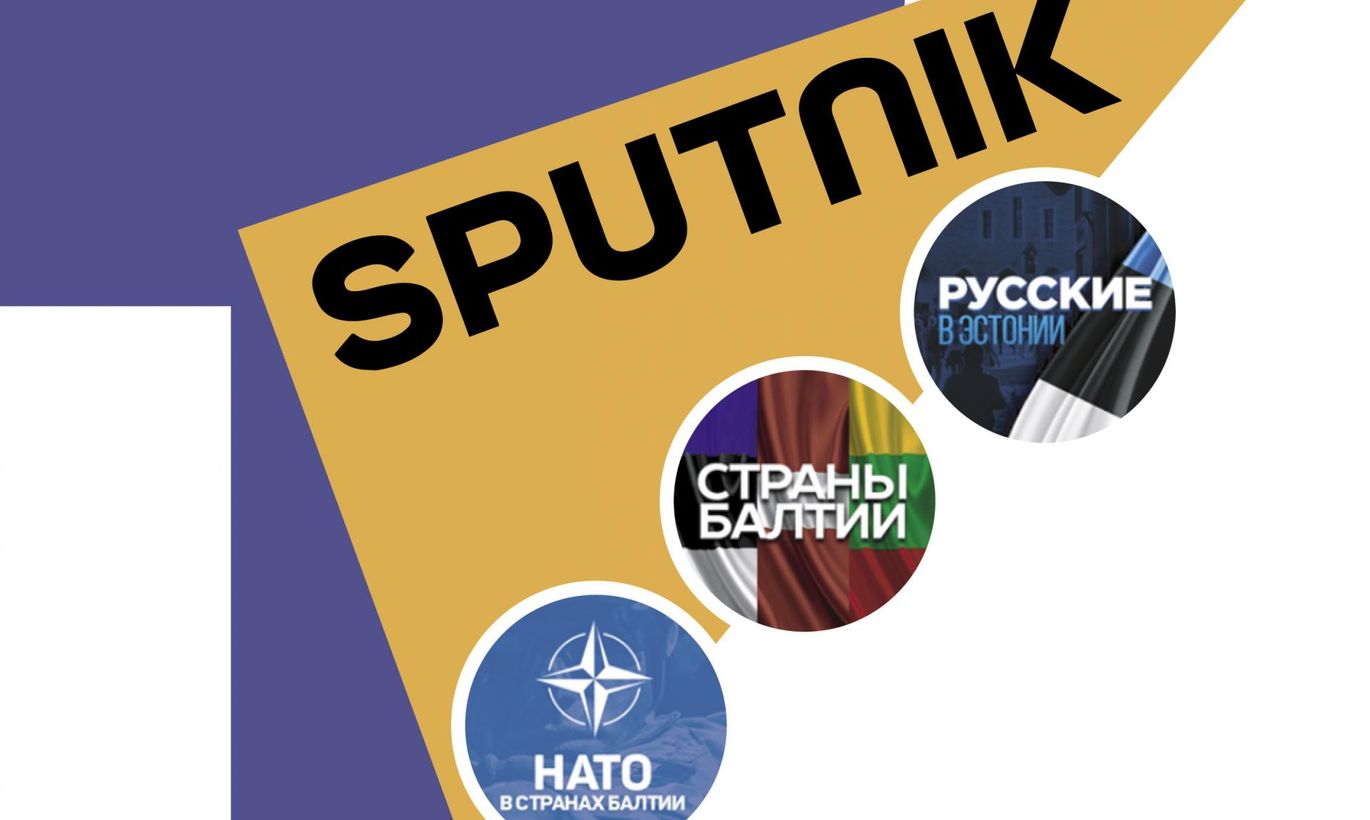 A secret network of Russian propaganda publication Sputnik that came to light yesterday included eight Facebook pages aimed squarely at Estonia. Another five pages treated with the Baltics in general.
Groups deleted overnight by Facebook included «Russians in Estonia», «Russians in East Viru County», «My Estonia: A Little bit about Everything» and «Our Tallinn». Pages that were aimed at all three Baltic countries closed by the social media giant included «Freedom of Speech in the Baltics: Estonia, Latvia, Lithuania» and «Russians in the Baltics: Estonia, Latvia, Lithuania».
«Pages aimed specifically at Estonia had 19,000 total users. The most popular was the «Our Tallinn» page, followed by «Russians in Estonia» and another page dedicated to criminal news,» one of the people behind untangling the network, Nika Alexeyeva from the Atlantic Council think tank's Digital Forensics Lab, told Postimees.
She pointed out that six out of eight pages were created on the same day on October 6, 2017. The remaining two were also created in October of that year. «Most pages to do with Estonia covered social, political and economic topics, while one page was aimed at the world of sports.»
Analyses by Facebook and the Digital Forensics Lab concluded that founders and moderators of these pages did not have honest intentions, but instead made use of false identities. The pages were managed by employees of Sputnik and their goal was to disseminate and amplify the content of the Russian propaganda network. To mask their activities, users also shared content from Estonian sites, like Postimees, Delfi and ERR.
«We removed several profiles, groups and accounts that were connected to coordinated inauthentic efforts on Facebook,» the social network's cyberdefense chief Nathaniel Gleicher writes in the report that was published yesterday morning. «We found that efforts were coordinated from Russia in two cases, from several countries in one case and from Ukraine in one case.»
Facebook closed a total of 364 pages and accounts that also treated with other Baltic countries besides Estonia – especially Latvia – but also Romania, Armenia, Azerbaijan, Georgia, Tajikistan, Uzbekistan, Kazakhstan, Moldova, Russia and Kyrgyzstan.
According to the report, the pages and their owners presented themselves as independent news portals or content pages. Topics included the weather, traveling and sports. But they also wrote about the economy and politics, including Estonian politicians.
«A part of pages concentrated mainly on political topics. Some posed as fan sites for the presidents of Tajikistan and Uzbekistan. The latter carried a primarily positive tonality,» the Atlantic Council's Digital Forensics Lab writes in its report. «Others concentrated on the presence of NATO and the situation of Russians in the Baltic countries. They carried a predominantly negative tone.»
The news comes as the third social media manipulation campaign aimed against Estonia in a short time. In early January, Postimees wrote about fake accounts behind the «Estoners» group on Facebook that published and shared content with potential to split society. The «Estoners» group attracted nearly 2,000 members in a short time. Facebook has deleted the more than 30 fake accounts associated with the page by today.
The day before yesterday, Postimees uncovered so-called Conservative People's Party (EKRE) trolls who also used false identities to spread political content to fit their agenda and criticized politicians of competing parties.
Government Office's strategic communication adviser Siim Kumpas said that a clear pattern can be observed regarding the Sputnik and «Estoners» cases. «The goal of fake accounts and groups and pages created by them was to interfere in domestic discussions to polarize people and paint a distorted picture of public debates and their temperature,» Kumpas said.
He added that while Facebook's small victory would not be overly significant in larger countries, closing a few dozen fake accounts or pages is a big step forward in the defense of honest and transparent debate in Estonia.