EKRE sees no problem with trolling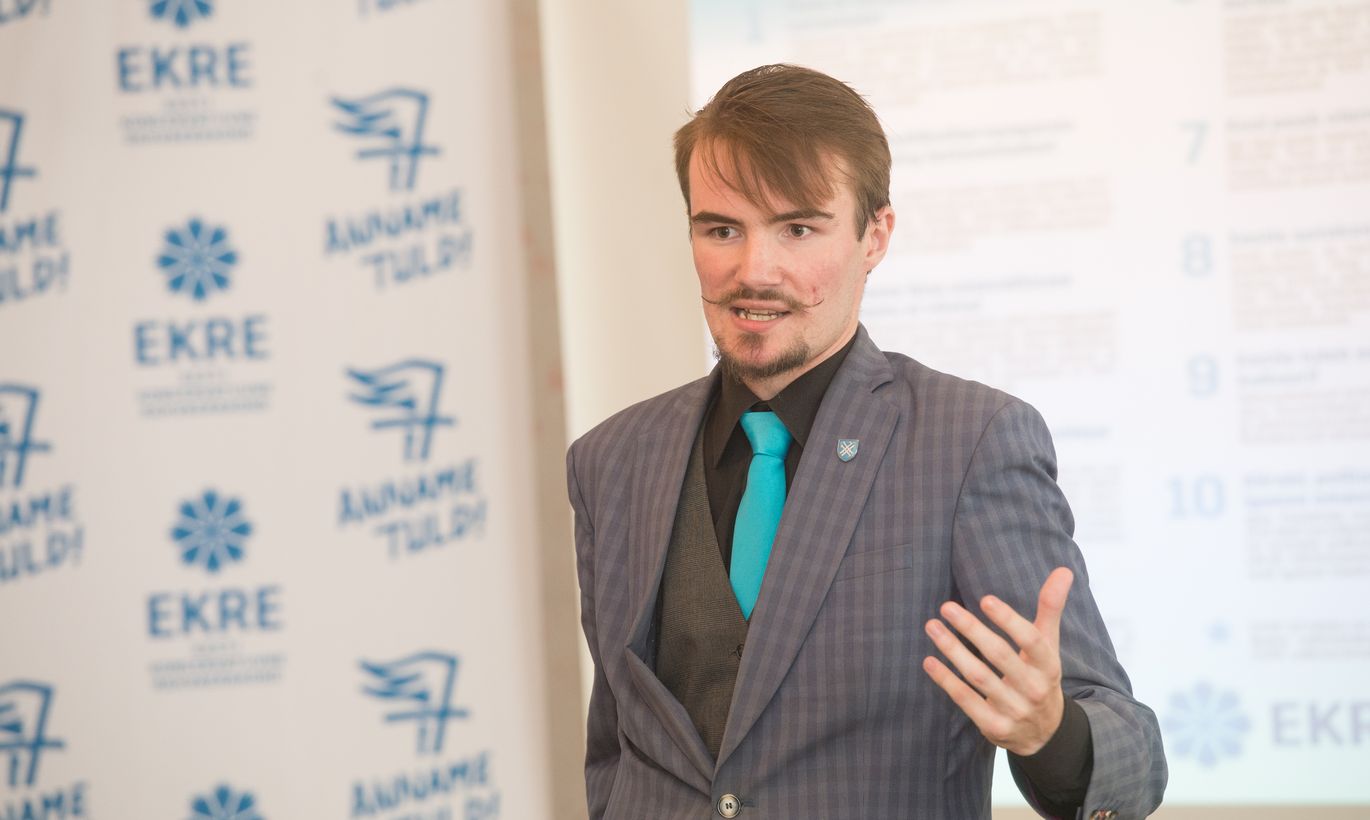 Head of the youth organization of the Conservative People's Party (EKRE) Blue Awakening Ruuben Kaalep admitted that he knowingly engages in social media trolling using fake accounts. EKRE chairman Martin Helme does not see this as a problem.
Postimees wrote yesterday that social media comments sections see opinions by dozens of fictional characters two of whom were even published by Eesti Päevaleht.
Even though Blue Awakening initially denied involvement, Ruuben Kaalep suddenly admitted yesterday morning that he used the name of Bert Valter to fool the editorial desk of Eesti Päevaleht and social media.
«Bert Valter's opinion piece in Eesti Päevaleht was written from a dogmatically left-wing and liberal democratic position. It included harebrained accusations aimed against EKRE. The aim of the article was to show the dominant worldview in Estonian journalism,» Kaalep wrote in a statement.
Kaalep also defended the use of false user accounts on social media, even though it clashes with Facebook's terms and conditions.
«There is nothing deplorable or ominous about anonymity and use of pseudonyms – it is an ancient practice that has become topical again in the internet age,» he wrote.
EKRE chairman Mart Helme categorically denied the party's involvement with Bert Valter and other shadow accounts. «Where are you getting this? Where is the proof? If someone has told you something like that, who was it and on what grounds? This is mud-slinging,» Helme said, adding that tying fake accounts to EKRE is slander.
After he was told Blue Awakening is behind the accounts, Helme said he has nothing to do with it. «We do not have a totalitarian society or party. I don't have to know about what they are or aren't doing,» the party chairman said.
Helme had no criticism for members of his party who promised to manipulate public opinion also in the future. He believes information operation are a necessity.
«I see nothing to be criticized, nothing criminal about this. It is all a reaction to an information operation by the mainstream media that is currently underway,» he said. «What is wrong with a person expressing their opinion under three different Facebook accounts?» he asked.
University of Tartu senior research fellow in the field of semiotics Andreas Ventsel agreed to answer Helme's rhetorical question.
«The democratic cast of mind is based on a single person having a single voice. Expressing an opinion using several accounts simultaneously is fraud the aim of which is to show the opinion having a broader base of supporters than it actually does,» Ventsel explained.
«We could counter by rhetorically asking why a single person couldn't cast multiple votes at elections in that case as they would simply be demonstrating they care about the matter, that they do not consider time spent in the polling division wasted etc.»
Ventsel believes that smuggling the opinion piece into the paper also served a political goal. «In this case, things went beyond using a fake name as it was accompanied by a fake identity of a political sciences student. Considering the article's topic that also treated with EKRE's potential coalition partners, it was not a random selection, but conscious activity the aim of which was to lend credibility to the piece,» he said.