Hussar: decision might have come a little late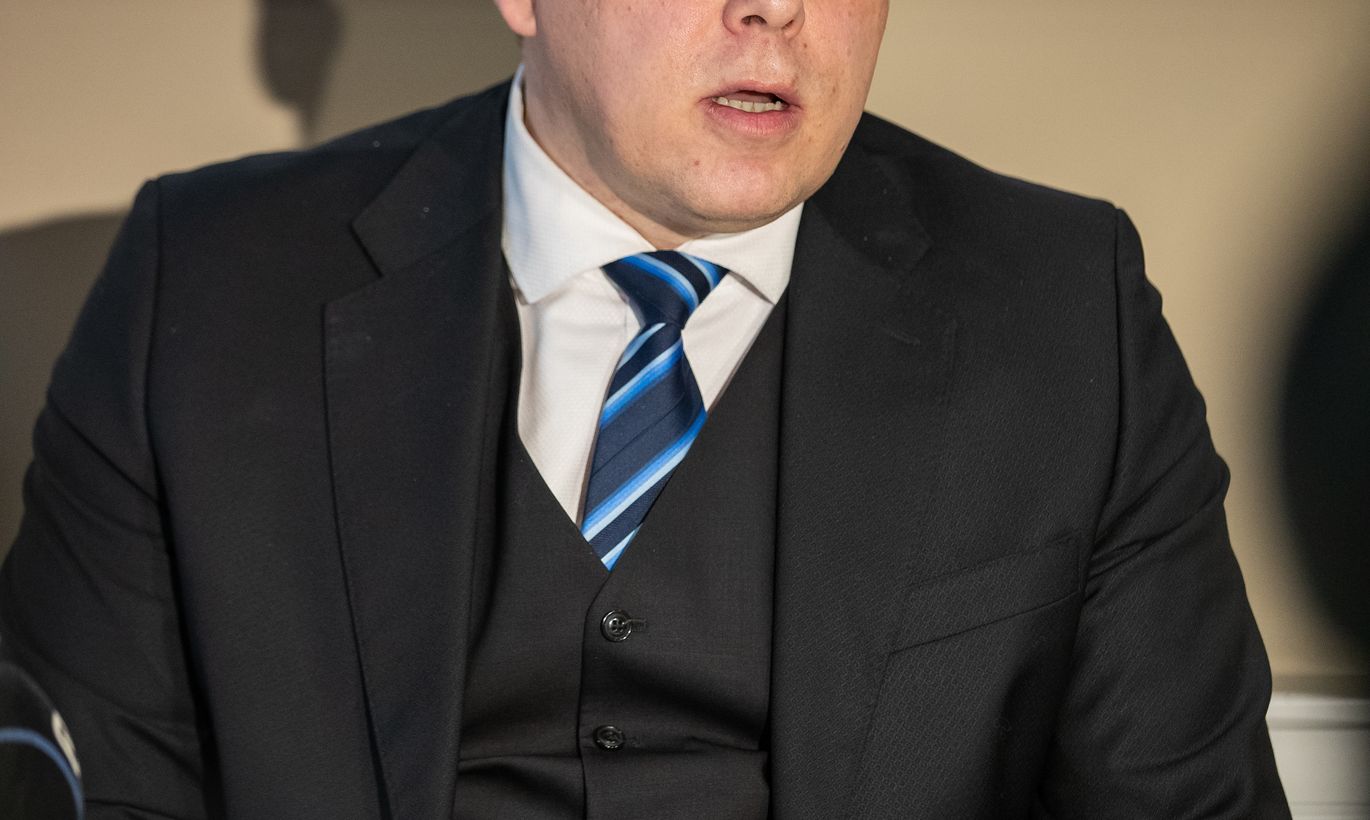 Lauri Hussar, who announced his resignation from the post of editor-in-chief of Postimees yesterday and is set to join Estonia 200 and run for parliament in the March elections, says Priit Alamäe invited him to join the party only last week. «The decision to go from journalism to politics was made quickly,» Hussar says.
You decided to quit as editor-in-chief of Postimees and enter the political fray a month and a half before elections. Why so?
There are two reasons. A lot of journalists start to reevaluate their achievements and think about what else to do in life around the age of 45. There comes a time when life outside journalism starts to intrigue them. I have worked in television, radio and newspapers for over 20 years. I want a different view at the things I've covered. I want a new perspective. Another thing that influenced my decision to a considerable degree is the question of what kind of Estonia we will wake up to on March 4. Looking at parties' priorities today, what they want to achieve and what Estonia could be like after Riigikogu elections, I can no longer remain a bystander.
The position of editor-in-chief of Postimees is hardly one of a bystander.
I'm sure this concern could be expressed in Postimees, but the newspaper must be independent, the flagship of the Estonian press. Postimees cannot find itself in the service of a political force. Postimees' tasks in society are much broader.
And yet, today, we have reason to suspect Postimees has been in the service of a political force. Its editor-in-chief leaves a month and a half before elections to go straight into politics.
If I read the things Postimees has written about Estonia 200, articles range from one end of the spectrum to the other. Postimees has published very critical articles and sharp treatments. We can say Postimees has been independent and is able to objectively cover the Estonian political landscape.
Why leave the decision to the last minute? Whether you wanted to or not, you put your colleagues and the editorial in a difficult position.
I admit as much. I talked about it with Postimees' owner (Margus Linnamäe – ed.) and executive publisher (Merili Nikkolo – ed.). My invitation to join Estonia 200 is a little more than a week old. I made the decision on Friday which is also when I terminated my employment at Eesti Meedia group. I made all of these decisions on the same day. When I left Vikerraadio three years ago, I felt I just had to do it. I have that same feeling today.
You said you were invited a week ago. Yet, hints and claims that you will join Estonia 200 have been around since late last spring.
I wrote an article where I welcomed newcomers last spring. It was titled "Why I Support Estonia 200's Initiative". The political landscape needs fresh blood as it gives new ideas a chance. Reading the party's program, it most certainly includes fresh ideas and new treatments.
I asked you directly whether there was any truth to those rumors in fall. You said definitely not.
(Thinks at length.) Yes, but I would introduce a concept from a field I've studied – religion psychology. That of a self-fulfilling prophecy. If people keep asking a person the same question and associating them with a certain topic, then, subconsciously or unwillingly, they eventually become programmed that way. It was a self-fulfilling prophecy. The decision itself is newly made. I was invited to join the party by Priit Alamäe a little over one week ago.
When did the first contacts and meetings start, and when did you start to entertain the possibility of a political career?
I was not planning on a political career. We planned the coverage of Riigikogu elections and debates for a long time in advance at Postimees. Conversations, meetings, positions can all be very significant at some point.
When did those plans appear?
Over the past week, I have given a lot of thought to what is really important to me. I weighed the pros and cons and talked to several people who are important in my life. It was suggested the move might come too late in the game. Looking at how journalists have gone into politics in the past, there have been cases where people have suspended their participation for a period of time. I do not believe that to be fitting. A clear line needs to be drawn.
Last May, when Postimees had been the first to publish Estonia 200's manifesto and you had published a comment in support of the positions within, an outing of editorial chiefs to Laulasmaa was held. You said during a casual conversation in the evening: «What if I went into politics…»
That was a joke. An evening joke. The time was one in the morning. We were having a conversation.
It was a joke that left people feeling uneasy.
Let us say that it was a joke, yes. I had no serious plan to go into politics at the time. I believe my position was formed in the course of conversations I've had in the past few weeks.
What will you say to Postimees' readers who will, no doubt, suspect a conflict of interest? What is the reader to make of the editor-in-chief deciding to go into politics overnight?
The reader should see Postimees as a much broader whole. Looking at what Postimees writes about, whom it criticizes and the positions it endorses, we see that there are a lot of different journalists working at the paper. I dare say its journalists make Postimees the most independent publication in Estonia. The opinions of journalists at Postimees differed greatly concerning, if only, the migration crisis (the so-called Marrakesh migration pact – ed.). While there were voices in favor, Marti Aavik's candid and frank article functioned as one of the catalysts of the debate. My message to readers and the editorial is to always follow your heart.
Is it true you are ranked second in Estonia 200's nationwide list of candidates that translates into a guaranteed seat in the Riigikogu?
There are no guarantees. I will run in the electoral district of Tallinn's Nõmme and Mustamäe boroughs. The nationwide list will be finalized by Wednesday morning. I can tell you more then.
What is the position you were promised? There must be an agreement inside the party.
I cannot confirm such an agreement until I have the final list in front of me.