EKRE aiming for 30 Riigikogu seats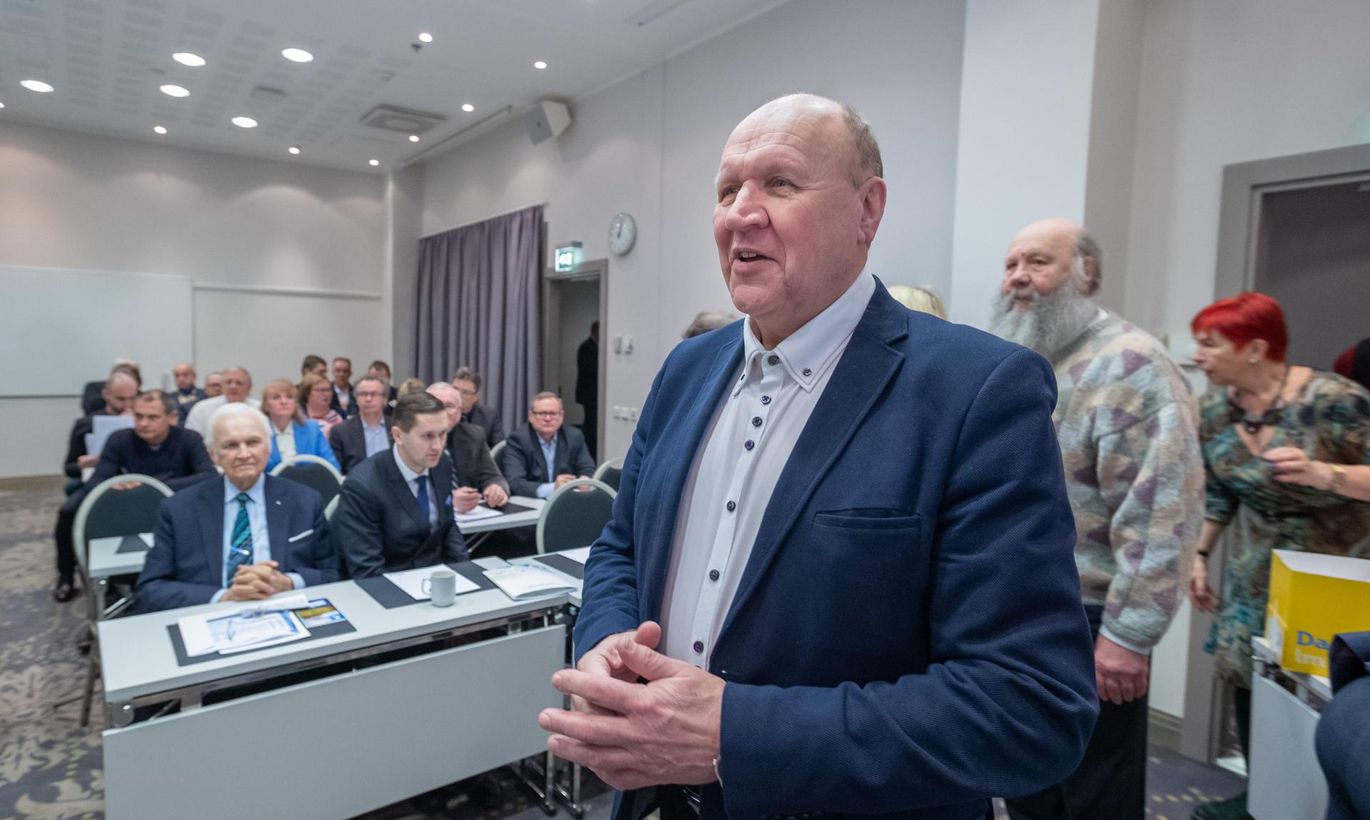 The council of the Conservative People's Party (EKRE) approved its list of candidates and ambitious platform for the March Riigikogu elections at a meeting in Tallinn this Saturday.
«The pre-election situation is tense. Our competitors have drawn a line between EKRE and everyone else. They are all saying how they will not form a coalition with us,» EKRE Chairman Mart Helme said at the council meeting. Parliament parties issued press statements over the weekend, promising not to work with EKRE after the elections.
«Everyone has drawn a red line between us and them. No one is more treacherous or unscrupulous than cartel politicians. Their promises before elections need not be taken seriously. We will see about those promises not to work with us come March 3. For some reason, I believe all delegations will visit our elections party to ask for a meeting,» Helme added.
The chairman said that both cartel parties and mainstream media are working against EKRE's victory. «It is enough to look at headlines. There is not a single headline to paint us in a positive or neutral light. They all hold something negative. A press that conducts itself in such a manner is neither neutral nor free,» Helme said.
The chairman went on to talk about a recent speech by President Donald Trump. «Trump makes it clear: The United States will never agree to international bureaucrats or organizations that the people have not elected and that are not accountable to the people of America running the country. America will be run by Americans! That is what we must say: Estonia must be run by Estonians! By the way, that is also the reason why we are plagued and smeared. Because we refuse to play by the rules that Jüri Ratas, who recently visited a meeting of the Bilderberg Group, and the rest of them follow,» Helme said.
The chairman continued with a bombshell. «There exists a confederation of leaders in different walks of life the aim of which is to turn the United Nations into a world government by 2030. That is what Donald Trump stands against. That is what we stand against. Because the people of Estonia cannot have a future under such a world government,» the head of EKRE told his fellows.
«The people of Estonia have but a single choice. If the people of Estonia want to exist in 20, 50, 200 or 1,000 years, we only have a single option these elections. There are no others.»
Helme's speech also referred to the «deep state». He has previously told journalists that the «deep state» stands for special services that influence and run politics using the levers at their disposal. Helme's less than stellar presidential elections result was allegedly the result of meddling by the deep state.
«However, one must not think we do not have allies in the deep state. We have quite a few of them. Of course, they do not dare stand out yet. The situation today is that the mainstream media and the deep state behind it is trying to make it look like a Center victory is inevitable and paint the Reform Party as the only weakening alternative. That is not true. We are that alternative. We need to take close to 30 seats at Riigikogu elections to keep Center and Reform from forming a coalition between the two of them. That would leave them in a situation parties are facing in Sweden and Latvia right now. Our goal is to create a situation where it would be impossible to move forward without us.
The atmosphere shaped in Estonia by cartel parties and the mainstream media is so diseased. We are the only force representing common sense in Estonia. God is with us! And we will win!» Helme said in closing.
EKRE election promises
* We will lower motor fuel and alcohol excise duties to levels that will bring consumption and tax revenue back from Latvia
* We will cover 25 percent of home loans or home expenses of young married couples per every child, based on the average home loan sum.
* We promise to double the average pension to take it to around €800 a month inside the next four years.
* We will raise caregiver's allowance for people taking care of a seriously disabled person to the minimum wage level.
* We will carry out a healthcare financing reform to do away with abnormally long queues to see doctors.
* We will create mandatory rehabilitation centers for drug addicts and alcoholics that will have work therapy and counseling.
* We will make it a condition of free higher education that graduates must spend at least five years working in Estonia.
Comment: 30 seats not in the stars Tõnis Saarts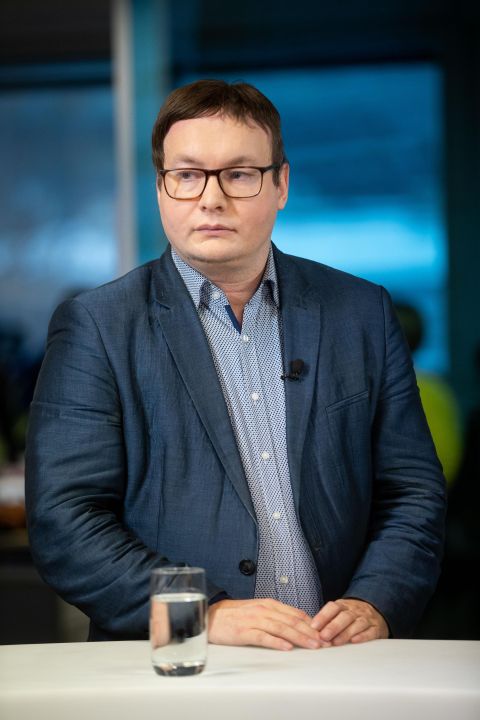 Polls do not suggest the Conservative People's Party (EKRE) will manage 30 seats in the next parliament. Recent local elections showed that while support for the party was considerable, EKRE did not manage to realize its potential in full due to weak lists of candidates.
In light of the party's local election platform that took up just a single page, we need to give EKRE credit for coming up with a longer and more thorough and professional election platform this time. The feasibility of these promises is another matter.
EKRE's program is dominated by the left-wing idea that the state must take care of the citizen and offer them welfare (pensions doubled, generous regional development support, quality healthcare for everyone etc.). On the other hand, the party is looking to introduce a number of tax incentives, and those who delve deep in their program realize these will benefit small businesses and the wealthier part of the middle class. Slashing taxes to liven up business is a classic market-liberal agenda.
The economy takes center stage in EKRE's program, suggesting that the party has realized its voter is a financially unstable Estonian living outside major centers. That is the target group these generous socioeconomic promises and tax cuts cater to.
The program places special emphasis on regional policy. It is clear EKRE is working to attract voters of the former People's Union and expand its voter base.