Alleged money launderer denies scheming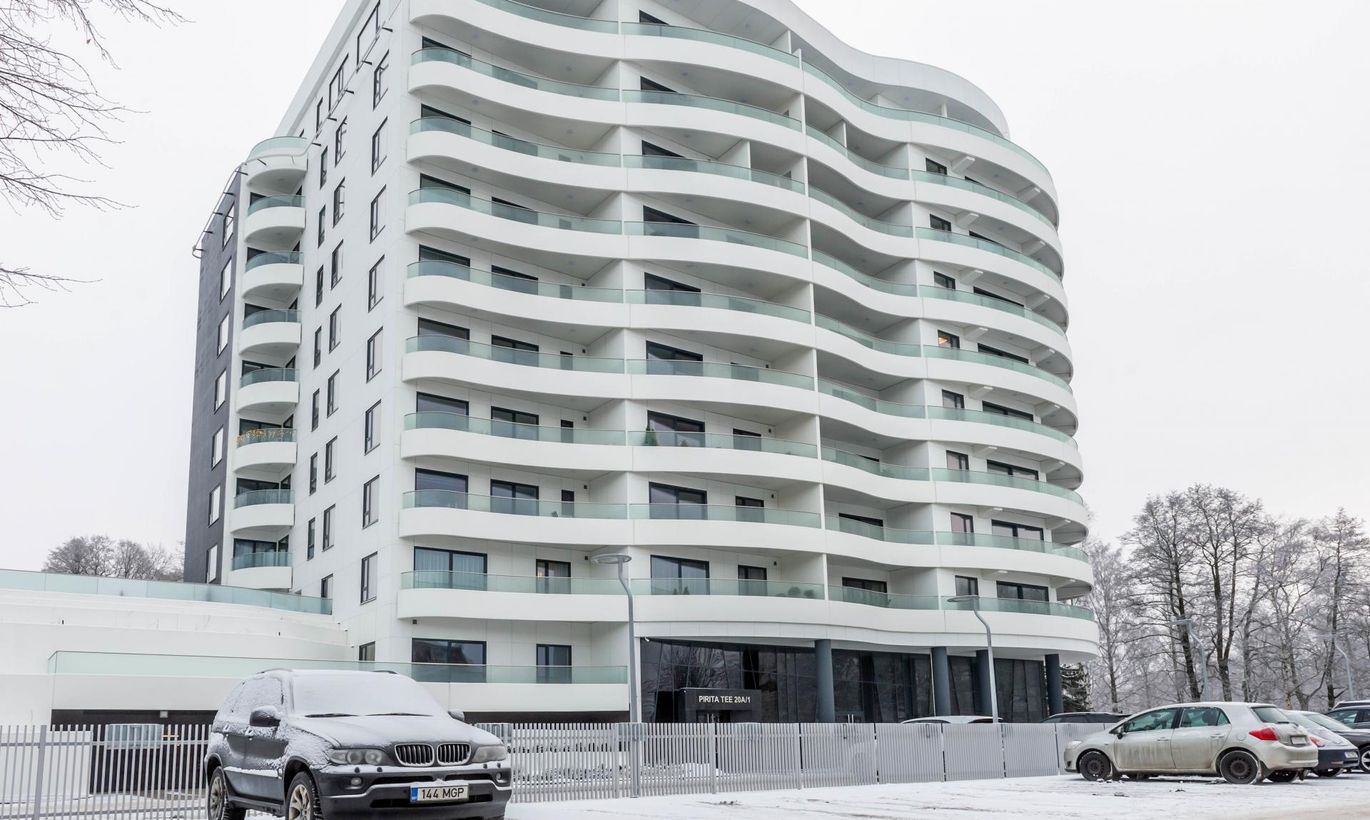 Even though alleged participants of the Danske money laundering affair detained earlier this week have so far kept from commenting on suspicions, the first details are beginning to swim to the surface. One client manager is believed to have earned hundreds of thousands of euros.
Former Danske Estonia employee Anna Kurilenko (38) bought a four-room apartment in a newly completed apartment building on Pirita Road this spring. Apartment prices start at around €200,000 in the building while more expensive ones go for over three times as much. The building overlooks a tennis court and its roof is adorned by solar panels.
Kurilenko was detained by the central criminal police as a suspect in a major money laundering case just eight months later. The court placed a judicial mortgage of €427,000 on her apartment.
It is to be believed the prosecution did not just invent that sum. The size of the mortgage suggests Kurilenko earned at least that much criminal income by participating in the scheme.
The sum might not be final as the prosecution has said seized assets also included cash, money in bank accounts and cars. The prosecution did not say whether other seizures have been applied for and refused to comment on seized assets of other participants.
Case prosecutor Marek Vahing has said authorities have seized a total of €1.5 million worth of assets. Property seized from Anna Kurilenko makes up roughly one third of that.
Kurilenko denied involvement with the alleged money laundering scheme yesterday. She said she has not earned personal income in exchange for moving assets of non-resident clients. "I do not think I need to talk to you about this," she said. There are specific institutions and people I need to talk to – not the press".
Asked whether the prosecution is mistaken in estimating her alleged income and ordering a judicial mortgage to be placed on her real estate, she replied: "No, I'm not saying anyone is wrong. They will investigate the matter and draw their conclusions".
Kurilenko also claimed she does not know whether Danske's former private and foreign banking department head Yuri Kidyayev or anyone else earned criminal income for services they are suspected of. Asked whether she believes the prosecution is on the wrong track entirely, suspecting former employees of having earned criminal income from moving non-residents' assets, she answered: "I do not know anything about it."
Kurilenko was the only one of ten suspects to answer Postimees' calls yesterday. The rest continued to avoid media attention. Even though the suspects had been released, most of them had their phones switched off all day.
The land register reveals that registration applications were filed in connection with registered immovables of other suspects on Tuesday and Wednesday. It is likely these are also judicial mortgages that have not been entered into the register yet.
Registration application notifications can be found attached to a Tallinn city center apartment belonging to Yevgeni Agneshtshikov and five apartments belonging to Mikhail Murnikov. Also, farmland owned by Marko Teder and an apartment in the heart of Tallinn owned by Olga Chetverikova.
Assets belonging to suspects' partners have also been seized. This happened despite the fact formerly jointly owner property was registered in the name of suspects' partners inside the past year, when the public started to get a picture of the true extent of money laundering at Danske Estonia.
An apartment in Kadriorg, formerly owned by both Murnikovs, was registered in the woman's name last summer. The Kidyayev residence near Tallinn is also in the name of Yuri Kidyayev's wife and has a registration application attached to it.
The names in the article were made public on Wednesday, when the public prosecutor's office announced it has brought suspicions against ten former Danske employees in connection with money laundering. All former employees are suspected of money laundering on a large scale by a group of individuals. One person stands suspected of accepting bribes and another of aiding and abetting bribery.
Prosecutor Marek Vahing said the department worked systematically in moving the assets of non-resident clients of Danske in Estonia. The prosecution believes €300 million of dirty money from Azerbaijan and Georgia were laundered in 2011-2013.