Traffic violators to be sent black Christmas cards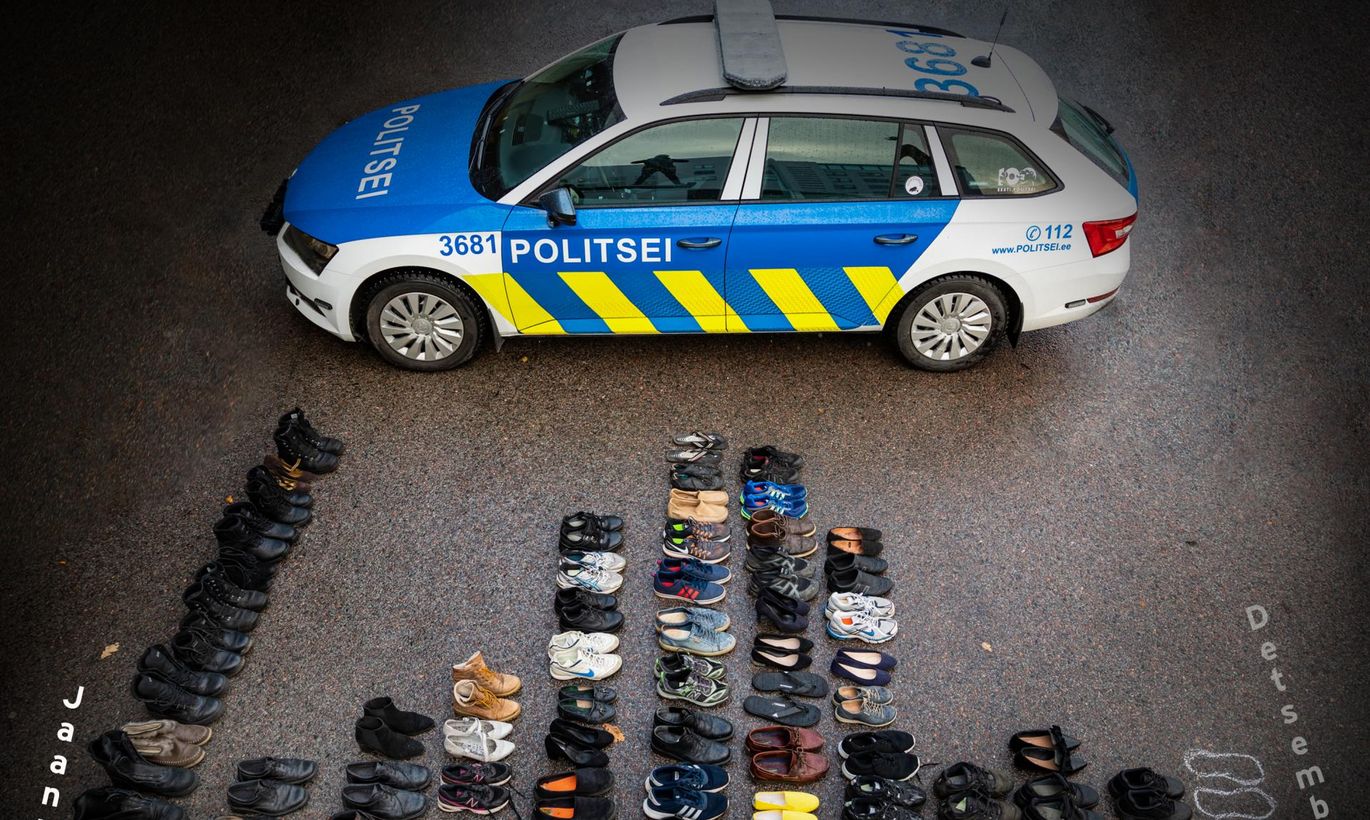 The police have mailed 432 black Christmas cards urging drivers to change their behavior behind the wheel. 32 people will receive the card for the second year in a row.
Leading law enforcement officer of the Police and Border Guard Board (PPA) Sirle Loigo said that the aim of the card is to make people think about the fact that pushing the limits behind the wheel will end in tears sooner or later. "Past punishments have not had the desired effect on the recipients, but perhaps our Christmas card can make people think. It is not every day the police send you a greeting card. Luckily, the number of people receiving the card for the second consecutive year is relatively low," she said.
The card that urges people to drive in a way that would cause no one to fly out of their shoes was sent to people who committed four or more traffic violations in 2018. A 60-year-old man managed to commit 12 misdemeanors in just 10 months this year.
The man, who has committed more than 30 violations in the past five years, was sent the black holiday card for the second year in a row. He drove on a bicycle path on Logi street on November 25, drove 13 km/h over the limit on Rannamäe rd. on October 17, disrupted traffic by parking illegally on Lootsi street on October 9, drove down Sadama street that requires a special permit on June 30 and ignored a no entry sign on March 30.
Recipients of the cards were fined a total of €300,000 euros in 1,500 cases. Two drivers were fined the maximum amount of €1,200, while 141 people were relieved of their driver's license. One recipient of the black card caused a fatal traffic accident. The violators also included three people who were only punished for systematically driving without a license. Two recipients committed violations on bicycles, while one was only punished for driving under the influence. A card was sent to a person who got caught driving without their seatbelt five times.
Loigo said that most violations were committed by 20-24-year-old Estonian men with basic education, but the card was also sent to 18 women. "Young men take more risks which is reflected in traffic violations statistics," she said.
The most common violations included speeding and using vehicles that had not passed roadworthiness tests.