Migration pact cost Reform Party polls lead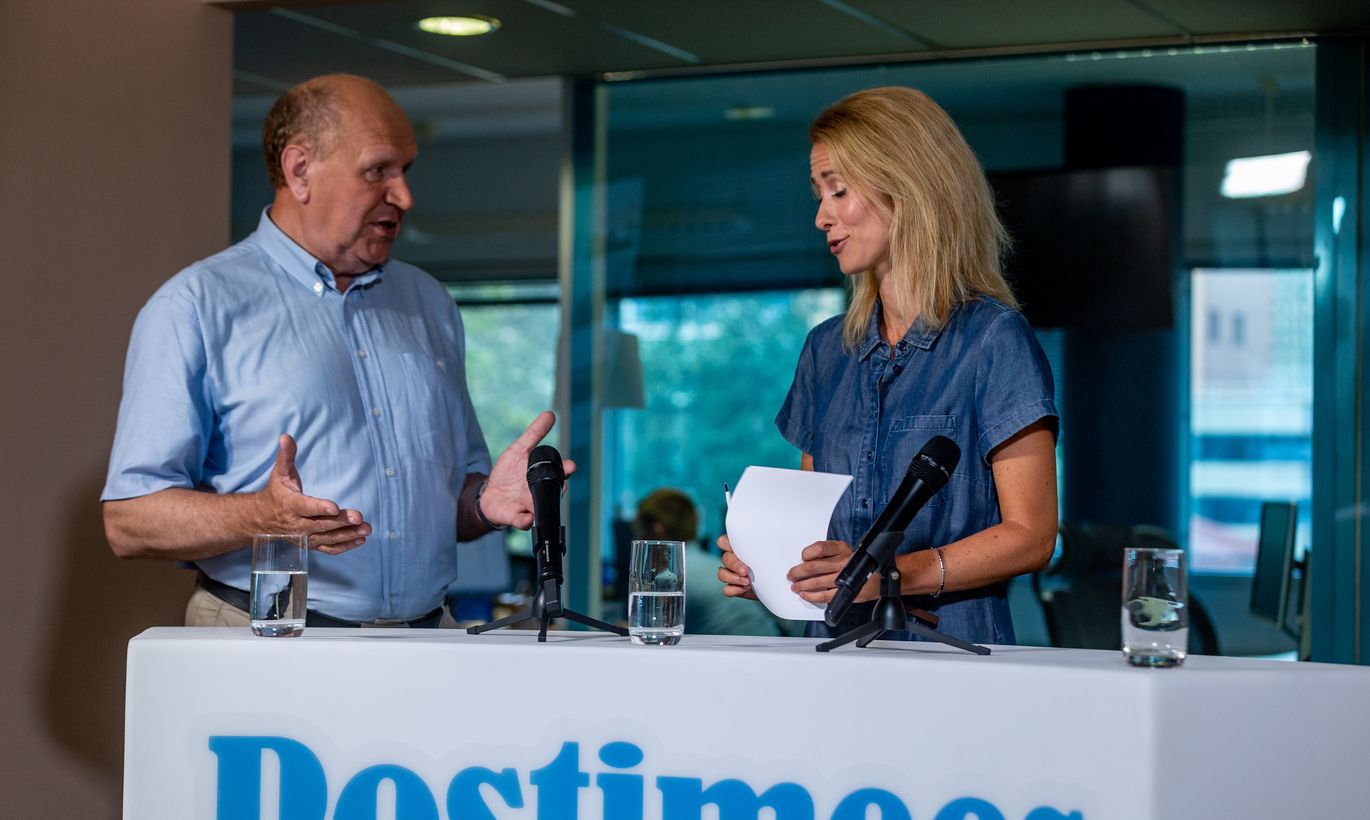 The Reform Party, after spending months at the top of party ratings, has lost six points since November and hands the lead to the ruling Center Party in December. The Conservative People's Party (EKRE) and Pro Patria have both gained around 3 points since November, Kantar Emor's monthly poll commissioned by Postimees reveals.
The main reason for Reform's fall from grace is the party's vague handling of the migration pact issue. By looking to score maximum political points from the government crisis, Reform effectively fell in the trap it had laid for the Center Party that found itself caught in the conflict between Social Democrat Party Chairman Jevgeni Ossinovski and Pro Patria's Justice Minister Urmas Reinsalu. By not wanting to help Center stay in power while failing to adopt a clear position regarding the UN global migration compact, the Reform Party disappointed their liberal core voters who found the plan of supporting the compact only with a set of conditions for the government to be unacceptable. Prime Minister Jüri Ratas (Center) managed to both keep the coalition from falling apart and calm down passions revolving around the migration pact to some extent.
Survey expert at Kantar Emor Aivar Voog finds that the Reform Party was hurt by effectively not participating in the debate. "The party tried for a tactical victory instead and failed to clearly define the values it represents," said political analyst Tõnis Saarts. "Instead of voting based on a set of values, the party tried to capitalize on the political crisis."
The Reform Party is also hurt by unconvincing public performances: Kaja Kallas comes off insecure and tends to be drowned out in debates. "The positive effect delivered by Kallas has disappeared by today," Saarts said. "The public is beginning to feel Reform will not win these elections. This expectation of defeat might be affecting less confident voters."
It would not be fair to hold Kallas alone responsible for Reform's tumble in the polls. Rather, the problem for the party is that topics they feel comfortable talking about are largely off the agenda. "Reform Party has traditionally been strong talking about the economy, while the latter has stopped being a priority," Aivar Voog said. "People are focusing on immigration issues instead."
It is difficult for Reform to go after the government. The public believes Center has done a good job of running the government and Jüri Ratas proved himself to be a capable prime minister. Ratas became even stronger by successfully defusing the government crisis. "An objective look reveals no failures," Saarts said. "No disaster has followed. The belief that only the Reform Party is capable of ruling Estonia has been broken." Positive economic situation keeps Reform from demonstrating its competencies and credibly criticizing the government. Neither Voog nor Saarts believe a different chairman would be able to improve the party's position. Saarts said that while Kristen Michal would have tried to steer the party toward national conservativism in Kallas' shoes, it is difficult to say whether that would have allowed Reform to oust Pro Patria and take votes from EKRE.
Unfavorable background for Reform
The Reform Party has ruled Estonia and been able to shape its policy for 17 years. "No one else has had that much power for so long," Saarts says. "Promising to do things in an entirely new way just doesn't sound realistic. The question people are asking is where were your good ideas when you were in power." The Reform Party's problem is that a long-time ruling party is not taken seriously in the opposition, the general situation is not favorable for demonstrating the party's strengths, while it has not found new ones. "Several factors that do not depend on Reform are working against it. Even very capable leaders would be hard-pressed to deliver the party," Saarts said in summary.
The ruling Center Party has the support of 25.9 percent of people questioned in December, while support for the Reform Party is at 23 percent, down six points since November. Center has gained around 1 point since last month.
EKRE finds itself in third place in December on 20.3 percent. In fourth place, the Social Democrat Party (SDE) has 9.2 percent, while its rating was 10.7 in November. Newcomers Estonia 200 are in fifth place on 8.2 percent (8.5 in November). Support for Pro Patria is 7.8 percent in December, up from just 4.6 points in November. The Free Party remains well below the 5-percent election threshold with a rating of 2 percent in December.
Summary support for the coalition is 42.9 percent in December. 22.7 percent of people questioned did not have a political preference and the "cannot say" answers are not reflected in the results.
Pollster Kantar Emor used online interviews to question 874 people in December 5-11.