Politicians pledge increased research and development funding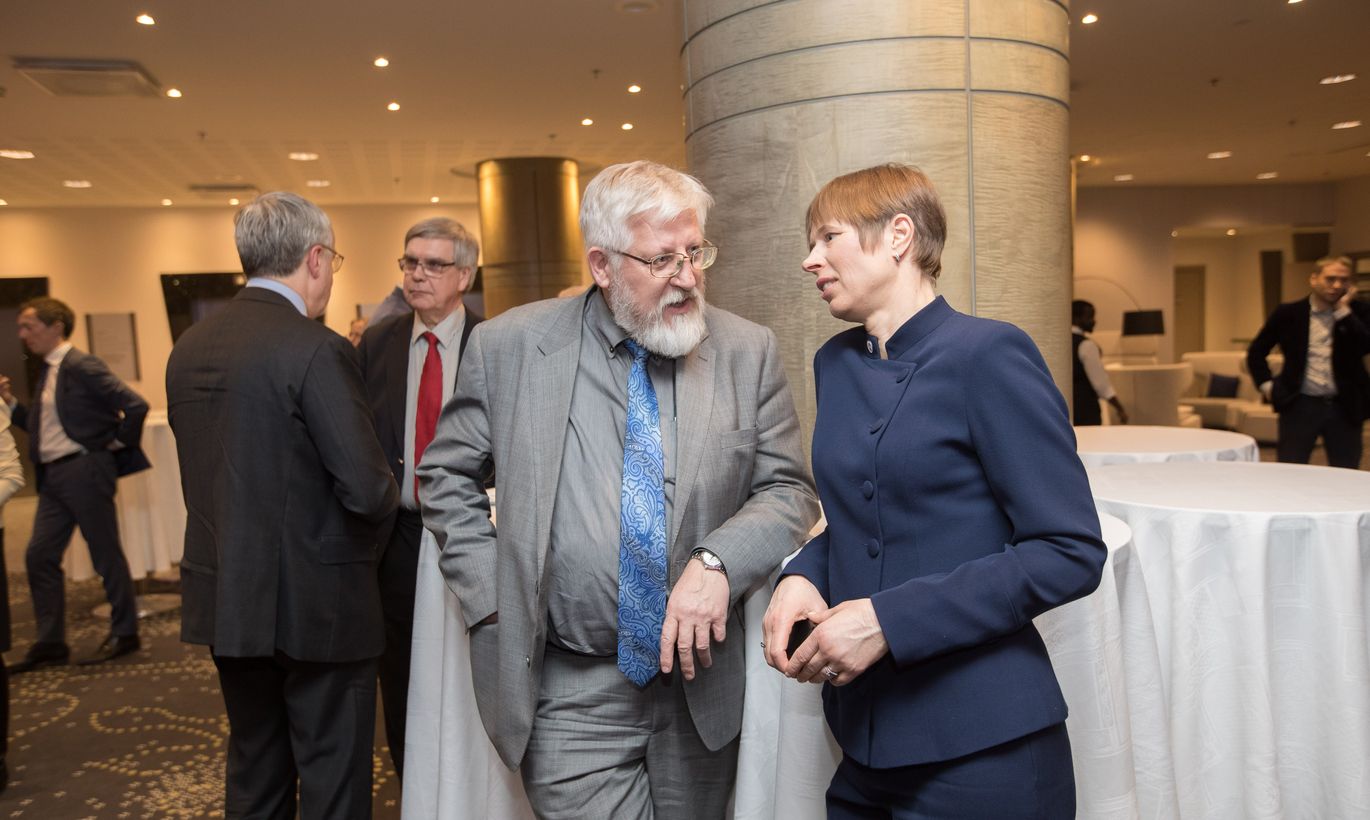 Estonian parties are set to sign a document that promises to boost research and development funding to an unprecedented level next Wednesday.
The plan is for the chairmen of all six parliament parties to sign the agreement. Parties who are not represented in the current Riigikogu – Estonian Greens, Biodiversity Party and Estonia 200 – have also promised to boost R&D funding.
Other organizations joining the agreement include the Estonian Chamber of Commerce and Industry and the Estonian Employers Confederation. Signing for the science community will be the Council of Rectors, Estonian Academy of Sciences and the Youth Academy of Sciences.
The agreement will be signed at the Kadriorg Palace next week, following an invitation from the agreement's patron President Kersti Kaljulaid. The initiative for the R&D agreement came from scientists and businessmen.
The sides will agree on four things. The first and most important aspect is that all political parties will support increasing public sector funding for R&D and innovation to 1 percent of GDP. The undersigned will also promise to maintain that level of financing after three years have passed.
The figure has not been chosen at random. The dance around 1 percent of GDP has been going on for years. Pledging to hike public R&D funding to 1 percent has become a staple of government promises.
The promise has been included in the past three coalition agreements but gone unfulfilled until now.
The fact the agreement will be signed by all parties should give the scientific community peace of mind in that the outcome should not be affected by who will win the elections and form the government. "At long last," said President of the Estonian Academy of Sciences Tarmo Soomere in comment.
Soomere said that the years 2016 and 2017 were particularly difficult for Estonian scientists. If until then funding had been steadily moving toward the 1 percent of GDP target, those two years fell in between two EU funding periods and delivered a serious blow to R&D financing in Estonia.
The agreement will bring an additional €30-40 million, while GDP and the way it is calculated are subject to change.
Soomere said additional funding would make it possible to hire at least another 50 top scientists. What is more important is how many projects it would facilitate that would otherwise never happen, the academy president said. That in turn affects the big picture in Estonian science.
"Competition-based research at best sees every fifth project secure funding. This means that applying for grants rather resembles a lottery," Soomere explained. He added that half of all applications should be funded. "They are needed and useful in every possible way," the president said and added that having to reject applications means losing a lot of good ideas.
"The people who could have realized those good ideas will have to live on something else: they either move to other fields or away from Estonia altogether. That is how we are losing our most capable academics. We could mitigate those losses (with additional funding – H. M.)," Soomere said.
Money is not the only thing representatives of politics, business and research will agree on next week. Scientific institutions will promise to do everything in their power to make sure scientists have access to everything they need to pursue top tier research.
Representatives of scientists promise to do their utmost to ensure balance between basic and applied research and emphasize fields with the potential to benefit Estonian economy and society.
Employers and the chamber of commerce and industry promise to look for ways to make the Estonian economy more innovative and pursue closer cooperation with scientists.
Tarmo Soomere said that while Estonians like to talk about their mineral wealth, the country is also rich in academic capacity. "Back in the day, countries that had the most natural resources were considered wealthy, while those sporting a smart population are wealthy today," he said.
"This particular type of wealth is recreated in smart products. The latter can only be made with the help of educated people and by using cutting edge research in a sensible way. Sufficient research funding and making sure we have enough experts is crucial for boosting prosperity and competitive ability," Soomere said.
The broad-based research funding agreement comes just a few weeks after scientists, professors and other likeminded people who form the Estonian Chamber of Research published an address voicing concerns for R&D financing. Their demand was for science funding to grow to 1 percent of GDP inside three years. Failure to do so would be met with protests, the statement read.