Ferry mistake should be avoided with trains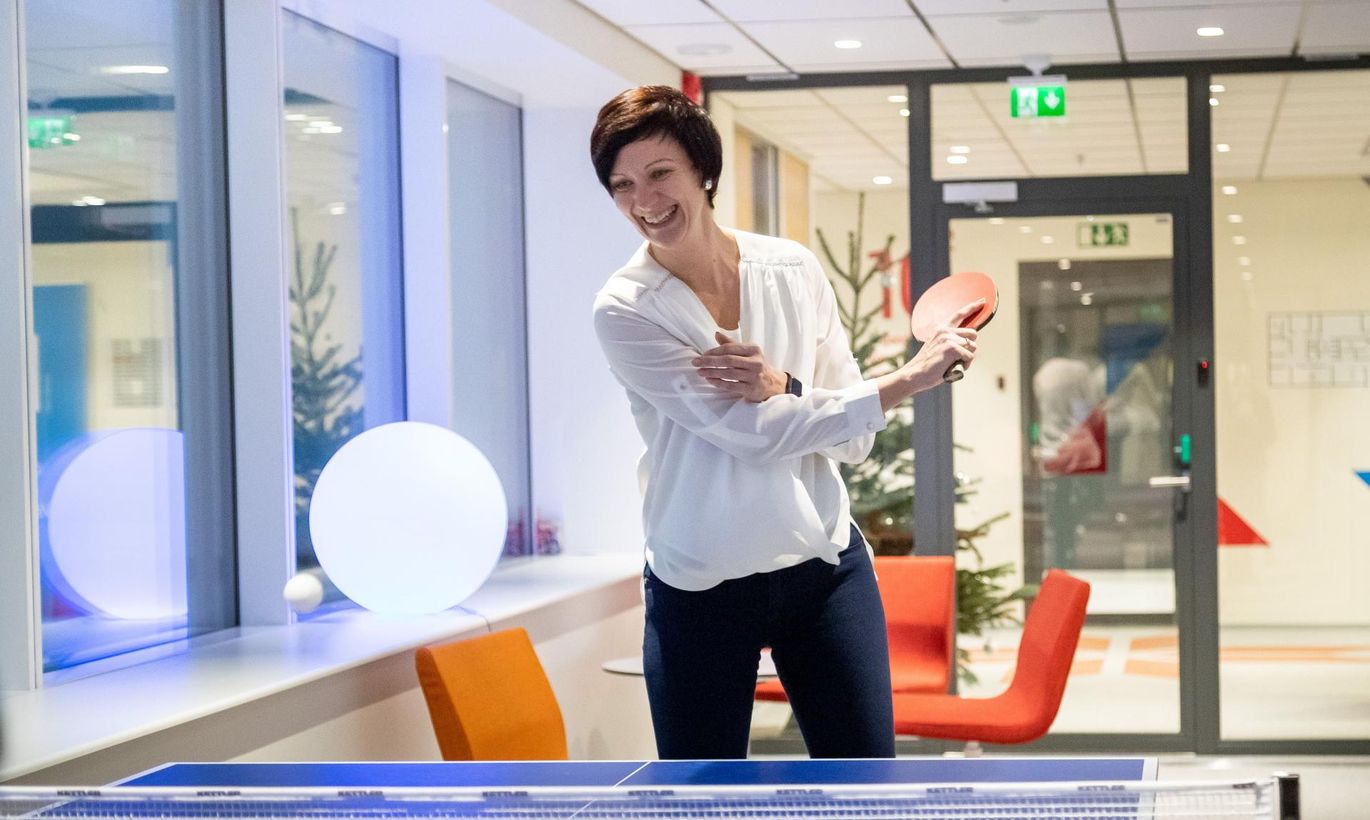 Merike Saks, who has worked at the Ministry of Economic Affairs and Communications for over 15 years and served as its secretary general for the past four, had been thinking about giving up the life of a public servant for some time.
She will be in charge of state passenger trains operator Elron from next year. Her career as a public official has not been easy – her biggest touchstone was the Port of Tallinn bribery scandal as Saks was in charge of the ferry procurement.
Why did you decide to run for the position of Elron CEO?
The idea came from Fontes. I was hesitant at first, but then I realized that if I was going to go anywhere, a state company would be a good fit. I had wanted to go into the world of business for some time.
About a year. I'm 42. I thought that if I don't go now, I will remain a public servant forever.
I've been with the ministry virtually since I was a child – since university. I shadowed CEO of Ragn Sells Rain Vääna earlier this year to see whether the work of a public sector executive differs greatly from that of a company CEO.
It does not. Management is still running people.
News that you were chosen was met with a painful reaction: 51 candidates, and they picked a person who has never run a company.
I have managed people, managed processes and money. What am I missing in terms of capacity?
Former head of Microsoft Estonia Rain Laane was picked to steer the health insurance fund, your predecessor Olle Tischler had previously managed Oracle Baltics. Perhaps people do not realize what it means to be secretary general.
I also think they don't. An executive is an executive. The work of a secretary general is similar to that of a private sector CEO. Rather, I think that it is much harder to run a state company coming from the private sector. In the world of business, people are used to rapid processes and decisions quickly following ideas. Coordination takes time in the public sector.
Elron is a state company people come into contact with every day and that has seen its fair share of criticism in the media. That does not intimidate you?
Not at all. Nothing intimidates me after serving as secretary general. I don't know about other ministries, but our secretaries are mostly busy solving problems, so I'm really not afraid of anything anymore.
Your term in office saw the Port of Tallinn bribery scandal. What did it teach you? (former heads of Port of Tallinn Allan Kiil and Ain Kaljurand stand accused of taking nearly €4 million in bribes in 2005-2015. The lion's share or nearly €3 million was made up from bribes from representatives of shipyards in Turkey and Poland in exchange for a contract for four new ferries from Port of Tallinn subsidiary TS Laevad.)
I started the ferry project as deputy secretary general and saw it through. I learned that you should never expect things to go as you planned. Everything can happen with major projects. I wouldn't want to say I no longer trust people – it was not that painful of a lesson – but I'm sorry it turned out the way it did.
I gather you are still wrapping things up as secretary general and haven't brought yourself up to speed on internal affairs at Elron, but let us talk about them nonetheless. What do you see as Elron's biggest problem, when will we see new trains?
People like trains, as reflected in growing passenger figures. The problem is that they are packed, and some people are forced to ride standing up during the rush hour. We need to do something about that.
I have also heard a complaint according to which they don't sell pastries on trains.
Whether to buy new trains is up to the owner. Not just the economy ministry, but the entire government. Elron needs to think of how to procure them, using which financing model. I feel that politicians understand the need for new trains, and that it is strictly a question of resources.
I've heard several parties want to add trains to their list of election promises.
As head of a state company, you have to keep in mind the election cycle, the way politicians think, where voters live and what they want. I'm seeing it as a company-specific touchstone. You need to offer solutions that would make procuring trains as simple as possible. Suggest suitable financing schemes. We did the same thing with ferries. We tested several schemes for procuring the ferries. That investment was much bigger than what we need for new trains.
Trains are one thing, infrastructure another. The railroad is out of commission on the southwestern and western branches.
Yes. One of the first phone calls I received when the news of my appointment broke was from CEO of Estonian Railways Erik Laidvee who said we need to meet and draw up a plan. That we will be doing great things with infrastructure. I agree. We need investments to boost speeds. Buying trains is not enough as infrastructure needs to keep up.
Elron has been criticized by bus companies. It has been asked whether passenger traffic should be in the state's hands in the first place.
The question we need to ask is what would a private company do better. We have concrete infrastructure and trains. There will never be competition there.
I would like to hope there is no great difference between a private company and a state-owned one. The state had an experience with a private company in the field of transport once, and it was not a good one. Limited infrastructure used to service a limited number of trains means that competition does not work. Sometimes, it is also easier to call public companies to order. A private company has a contract, and if the state has drawn up a poor contract, there is very little it can do about it but watch and feel regret.
You are referring to businessman Vjatšeslav Leedo's ferries?
It was not easy with him toward the end. Ferrying costs were growing. There is no market and nothing to stop a monopoly from forming. That is how you find yourself in trouble.
If the state has infrastructure – trains and tracks – a competition to find an operator could be held. Perhaps it is something we could consider. Although it is possible that I will no longer say this after three years at Elron.
What is your opinion of free public transport?
Nothing is free. That is my opinion. Someone always pays for it. Who pays for what and when is a matter of political decision. We are riding the bus for free and paying more somewhere else.
As secretary general, I have proceeded based on the well-meaning notion that ministers come to us as guests. They have a mandate and votes. Arguing over that mandate is not up to us because we have not been elected by the people. Ministers have the votes of people who have supported their promises, like free public transit for example. It is not the business of public servants to challenge that.
Deputy Secretary General of the Ministry of Finance Dmitri Jegorov has openly and fiercely criticized political decisions, and it has been very refreshing.
It is more difficult for the finance ministry as they are expected to effect rapid and extensive change. Their criticism is more topical. That is not the case over at the economy ministry. Yes, free public transit was a difficult project for us. But we got it done.
Things might be difficult, but if the project is in accordance with the law, it can be done. Officials over at the economy ministry do not seek to sink political plans. I believe that would not be right. People have the right to elect politicians they like, and officials have the right to give them advice, but I do not think public servants are authorized to work against the people of Estonia after they have elected someone.
That is just how Dmitri is. You might say what you mean, but it will not make the work any easier. It creates displeasure, and you might be looking at a hurt minister at one point.
Have you ever fallen out with a minister?
(Laughs.) I have. Well "fallen out" is not exactly accurate. I have had differences of opinion with ministers, but we have always managed to clear the air.
What has been the greatest such difference of opinion?
They usually concerned bureaucratic nuances. We can take an example from the ferry saga as it was the most complicated case. When Urve [Palo] became minister, she was convinced she wanted a tender for the ferries. The previous minister had been convinced that a direct contract with Port of Tallinn would be best. We found both options to be legal. Back then, I believed a direct contract would be faster as we were pressed for time. That is what we argued over with Urve. She stuck to her guns and we went with a tender in the end.
What problems procuring those ferries gave us! I thank God that we decided in favor of a tender instead of a direct contract today. That would just have added another layer of suspicion to the whole scandal.
Have you though about going into politics yourself?
No. There are two jobs that I find are seriously underpaid and that I would not be willing to do. One is that of a politician. Working with voters is so intense, and you do not have your own life or free time. The other is a kindergarten teacher. That job is so underpaid and so intensive. Those are the two things I would never want to do.