State looking to tax renters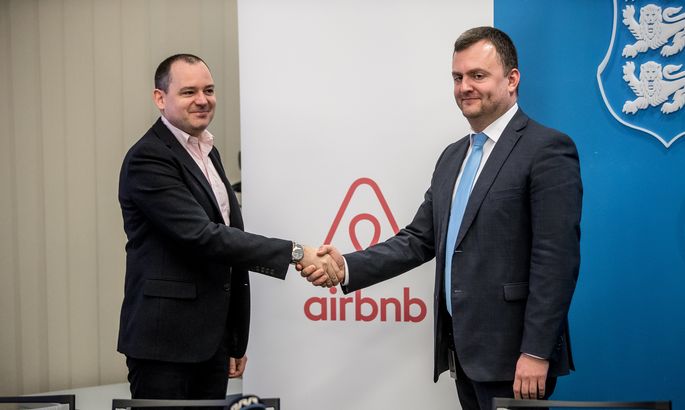 The Tax and Customs Board (MTA) and accommodation online marketplace Airbnb have signed an agreement that will see the latter make it possible for renters to conveniently share their income with the board that will then be added to people's income tax returns.
Last year, 2,600 Estonians shared their homes with a total of 130,000 guests. A typical Airbnb host made €1,500 by renting out their home on 24 days of the year on average. This puts the potential total volume of the market at around €4 million. Most renters do not pay income tax on the activity. Airbnb will offer a voluntary option to declare income that will become available from December 14.
Renters can automatically share their income with the tax board by ticking a single box on Airbnb's website. MTA said that the solution will make it simple to declare income and ensure tax revenue reaches the state budget.
Deputy Director of MTA Rivo Reitmann said that it is important for the agency to offer a simple and convenient tax environment complying with which needs to be as effortless as possible.
"New economic platforms make it possible to offer services conveniently and fulfill tax obligations by the way. Cooperation with Airbnb allows us to make compliance with tax obligations simpler for renters," Reitmann said.
Representative of Airbnb Patrick Robinson said that renters want to pay their taxes honestly, which is what the agreement in question will help them do. He said that the company wants to be a good partner for Estonia and cooperate more closely with other governments.
"We will cooperate with authorities to make it simpler for renters to declare income in Estonia – the locomotive of e-governance and a staunch supporter of sharing economy. At the same time, we are helping the government partake in new sources of income from home sharing," Robinson said.
Physical persons are obligated to declare rental income in their income tax return from 2016. The tax is collected on gross rental income.
Rivo Reitmann said that the board has no plans for making the possibility to declare rent income through Airbnb mandatory and is instead betting on better tax moral.
"We are talking about a voluntary possibility today," he said. Reitmann added that the agency's policy is based on free will. The deputy director explained that MTA monitors people's tax behavior and creates possibilities to support honesty.
"That is where the general tax logic is moving in Estonia. Talking about people who do not pay taxes, not just in the context of Airbnb, but in general, there are other tools for them, and these are not the services we use to bring them out of the tax hole so to speak, Reitmann said.
"Basically, it is ticking a box expressing consent after which the next time a person sees that information is on their tax return made available online on February 15. All a person has to do is approve the return," Reitmann described.
The deputy director said that the tax board wants to dial back coercion at every turn. "We are really trying to emphasize simplicity and convenience, so people would be more honest about paying taxes," he said.
Reitmann said that tax discipline is relatively good in Estonia, but activities need to be constantly maintained, emphasized and supported as MTA is still told paying taxes is too complicated.
The tax board pursues similar cooperation with other companies, including Taxify, Uber and Estateguru.