How to keep Chinese money in Tallinn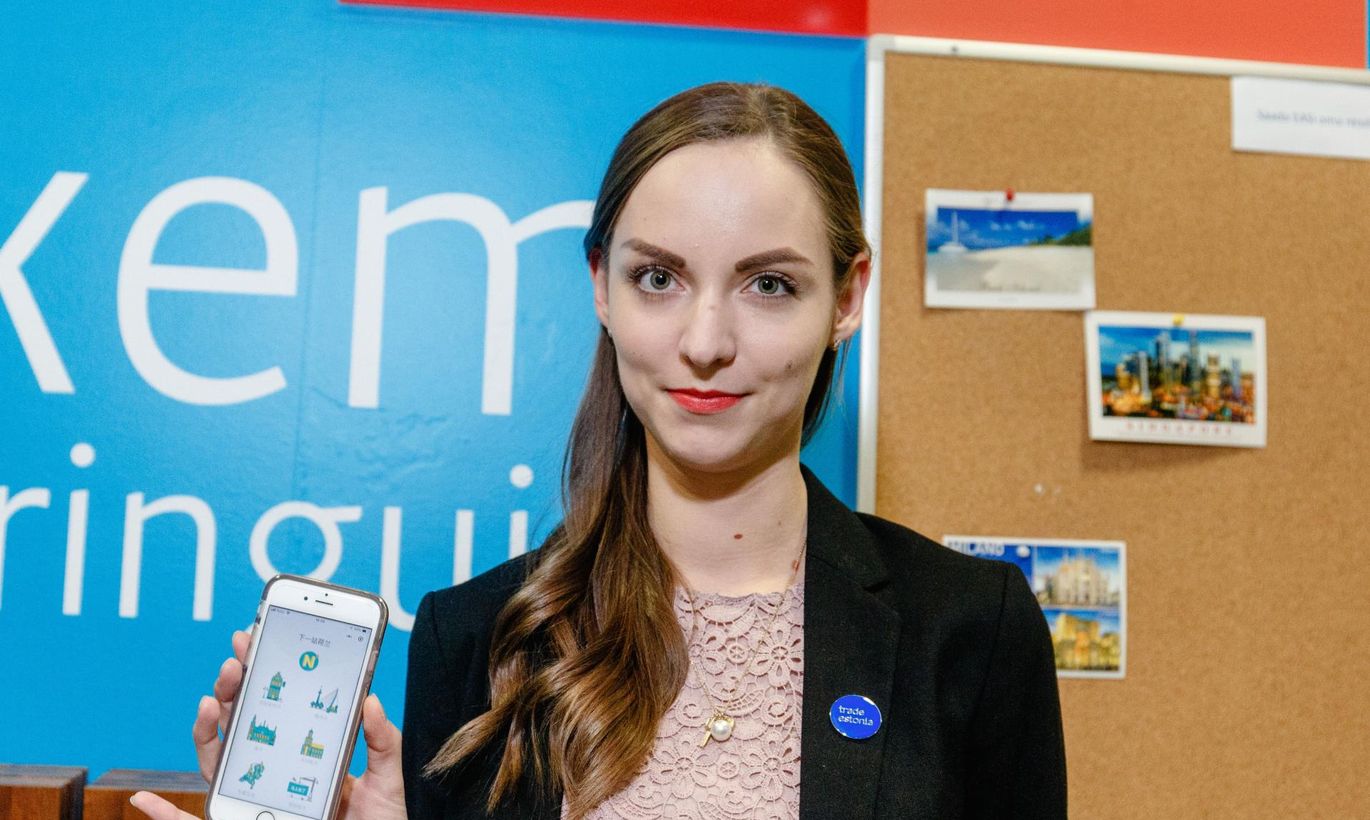 The number of Chinese tourists visiting Estonia has tripled in the past few years, which is why payment solutions that would allow visitors to spend more money here are sought.
The problem is that while Chinese tourists love luxury goods, they do not use credit cards and are only allowed to annually withdraw up to 100,000 yuan or €12,700 in cash abroad. Card payments are seen as a thing of the past as the Chinese prefer mobile payment solutions, like Alipay and WeChat Pay.
Enterprise Estonia (EAS) wants to make such options available in Estonia. Representatives of the agency met with European representatives of WeChat Pay in the Chinese city of Shenzhen in late November.
Head of EAS' Asian Information Center Kai Kreos said they will help WeChat Pay find a partner in an Estonian bank or fintech company. "Companies could use the local partner to enable WeChat Pay," Kreos said and gave the example of Finnish company ePassi that is mediating Alipay services for Finnish companies.
Kreos said that it would be possible to have the Chinese payment solutions operational in six months to a year. That is the time it took Baltic Sea shipping giant Tallink that adopted Alipay this summer and is currently in talks with WeChat Pay.
"Major companies like Tallink can approach Chinese firms directly, while smaller traders, like an Old Town gift shop for example, find it more difficult to network and negotiate contract terms. A local mediator would be very helpful," she explained.
Tallink has reached the home stretch in terms of adopting WeChat Pay. It has been possible to pay using Alipay on the company's Megastar and Star ferries since July.
Head of Communications Katri Link said feedback has been very positive. "Adopting the payment option has not only increased the number of purchases by Asian tourists, it has also boosted overall client satisfaction," she said.
She said there is no great difference between Alipay and WeChat Pay. "Both are payment solutions widely used in Asia. We decided to adopt both to offer our clients the most convenient ways of paying for their shopping," Link said.
She was reluctant to say how much adopting the systems cost but said Tallink only invests in profitable things.
Chinese payment solutions would also interest other Estonian companies. At the same time, Business Manager of Tallinn Airport Kaimo Sirak said that despite the growing trend, the total number of Asian tourists remains modest.
"We are currently determining what it would cost our operators to adopt Alipay and WeChat Pay. If we had an Estonian supplier and adoption would be simple and not too costly for our operators, we would definitely consider it," Sirak said.
The Viru Keskus shopping mall has also considered adopting Chinese payment solutions.