New challenges await Estonian heat king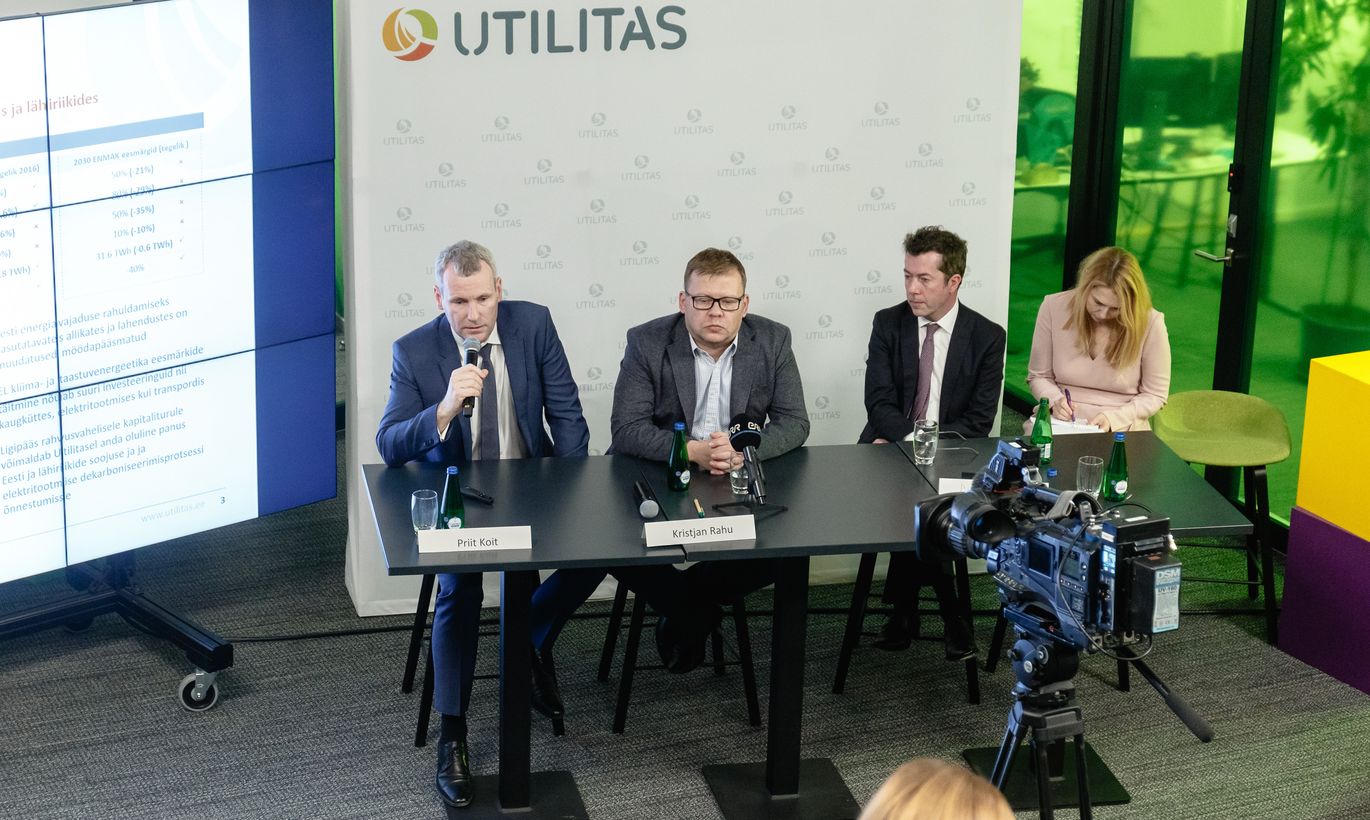 Businessman Kristjan Rahu earned a record-breaking €270 million from the sale of district heating group Utilitas. Rahu plans to invest at least a part of the money in energy storage technology and wind power.
The year has been remarkable in terms of major takeovers and acquisitions. The likely cherry on top was revealed yesterday in that Australian investment fund First State's infrastructure fund EDIF II will acquire 85 percent of Estonia's leading district heating provider Utilitas that is responsible for heating 165,000 households all over the country. Recent owners, led by Kristjan Rahu, and the group's board will retain a 15 percent stake between them.
The total volume of the transaction is reported at €320 million that includes Utilitas' loans and other obligations.  Rahu earned €273 million from the sale, which is by far the biggest sum any Estonian owner has earned from selling companies or holdings. The previous record-holder Armin Karu pocketed €136 million from sale of gambling operator Olympic.
What are Rahu's plans for the money? "I have a lot of ideas of course, but energy is the closest to my heart," he said and added that worthy challenges are myriad both in Estonia and abroad. "I'm fascinated first and foremost by everything to do with energy storage. There is also a lot more room for wind power in Estonia," Rahu said in terms of where a part of his fortune might land in the future.
Ideal conditions
Rumors the heating group might be for sale first surfaced in early fall. Rahu told Postimees a month and a half ago that there are plenty of interested parties but there can be no talk of a full sale. He assured the press that Utilitas was not about to part with the controlling holding.
Rahu explained yesterday that because preparing such major transactions is tied to so many confidentiality pledges under pain of major fines, he could not shed light on the transaction in early October. He is also convinced Utilitas has not surrendered control.
Rahu said that even though the sale was emotionally difficult, they managed to convince First State to agree to almost ideal terms: the price was right, while the Estonian side will remain in charge of the company and retain a measure of control.
"They (new investors – ed.) cannot just edge us out," said Rahu who will continue as chairman of the supervisor board. CEO Priit Koit will also retain his position.
Rahu gave as the second argument in favor of selling the complicated situation of the Estonian energy market, expressed if only in regular doping shots for state-owned Eesti Energia – the government recently decided to allocate the company €140 million from its reserves – that make competing difficult for the private sector.
"It's like you're in a basketball court where the referee should not prefer the team his son is on. We won't make it in a situation where a state company is playing against us," the businessman explained.
He said that the state has far more money to place in its energy company than he has for Utilitas. "It (selling a holding – ed.) is one way to stay competitive and invest," he explained.
Investor thrilled
Partner at First State Niall Mills said that the company's Estonian board will stay in place and that he is very happy with the work of Rahu and CEO Priit Koit. "We value the current management's experience and knowledge of the local market and possibilities for development. That is why we are not planning any executive changes," Mills said.
Mills said that Utilitas' technology and know-how is second to none and that they were hugely impressed when they first visited the group's plants in Estonia. "What is especially important for us is Utilitas' leading position as the operator of a sustainable and reliable district heating network with special emphasis on renewable energy," he said. Mills added that First State sees itself as a long-term investor in Estonia that should mean a period of 10-20 years.
First State's EDIF II is a renowned international infrastructure fund that has several investments in Wester and Northern Europe and access to international capital markets. Utilitas is the fund's first investment in the Baltics.