Wilkinson: Estonian money laundering data bureau failed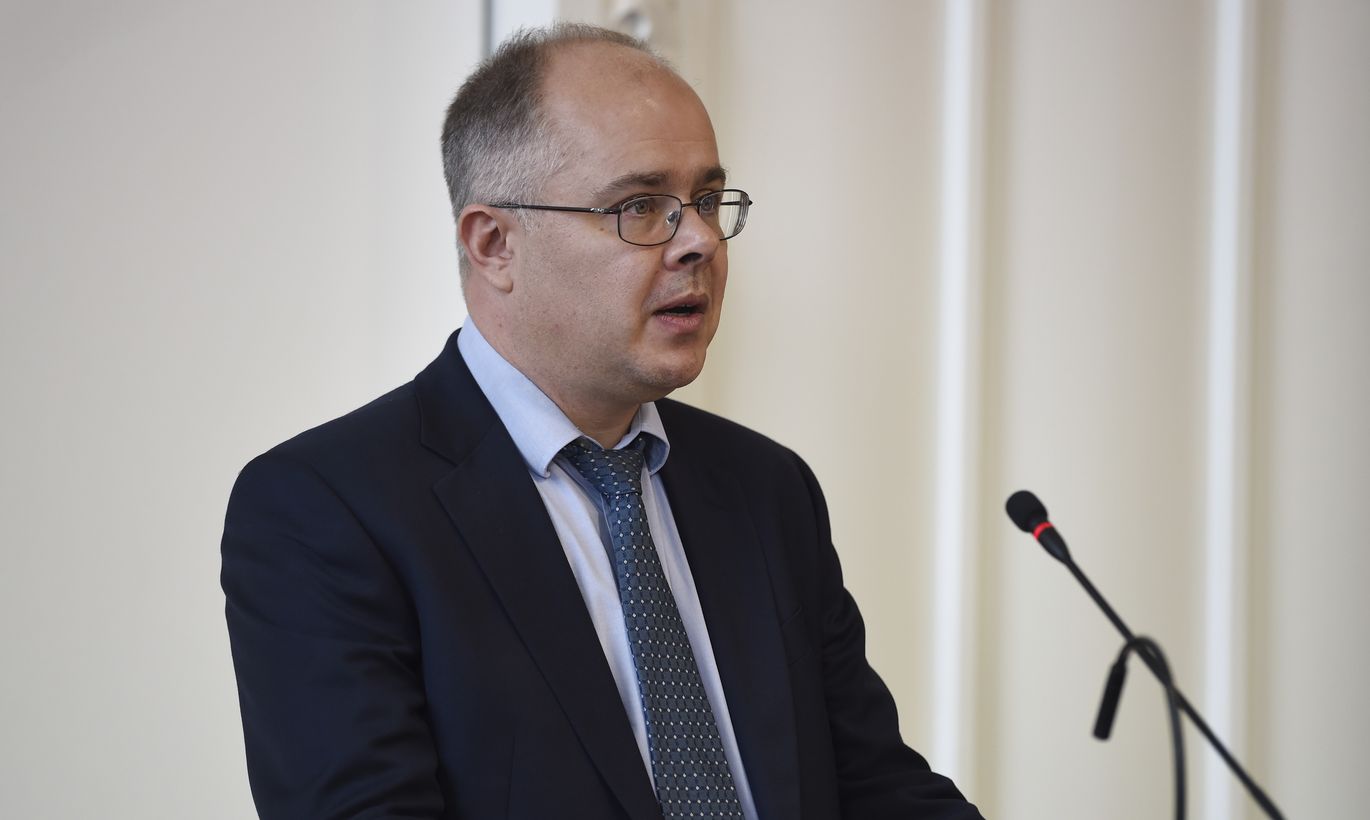 Former Danske Bank employee Howard Wilkinson criticized Estonian watchdogs' efforts in combating money laundering in front of the European Parliament yesterday. Wilkinson's criticism was sharpest concerning the Estonian Money Laundering Data Bureau (RAB) he said failed in its duty.
He gave as an example a company that opened an account with Danske Estonia in June of 2012 which fact was reported to RAB in February of 2013. The bureau closed the suspicious accounts following an investigation on September 25 of the same year.
But the money was not stopped as the company opened new accounts and continued to use the Estonian branch's services. "How did RAB miss that?" Wilkinson asked.
The whistleblower said that problems with both Estonian and Danish watchdogs were constant. "I do not know whether Estonian authorities were utterly incompetent at the time, but they could have stopped what was happening at Danske right away. They didn't," Wilkinson said, pointing to RAB.
Wilkinson said that RAB should be asked about the reason for their inactivity even though he is afraid no satisfactory answer will follow. "I believe that the Estonian government should launch an investigation to determine what the bureau was doing during that period," he added. Head of the money laundering data bureau that is part of the central criminal police, Madis Reimand, countered by saying that the volume and nature of transactions at Danske in no way differed from dealings of other banks until 2013.
"By today, we know that the bank did not share with the bureau most of the information it was obligated to divulge. Information was fed to the bureau after the fact, selectively and in a laconic form so the true extent of cash flow could not be suspected," Reimand said.
RAB lacks statistics on the volume of transactions and payments and operates based on suspicions of money laundering reported by banks. "If that information is withheld, there are currently no measures to facilitate quick discovery," the bureau chief explained.
RAB gradually begun to realize the volume of suspicious transactions taking place at Danske's Estonian branch was much bigger than previously believed in the second half of 2013.
Reimand also said that Wilkinson never brought his suspicions to RAB's attention.
"We saw in the analysis of several cases that great volumes of suspicious money moved through the bank and could help the financial inspectorate by sharing this information," he said.
Reimand also said that poor cooperation with Russia was another obstacle in the investigation's path. Estonian court practice clearly shows that only cases where the criminal origin of money can be established can be treated as money laundering.
Because cooperation with Russia did not produce results in terms of proving predicate offenses, criminal proceedings could not be launched.
"That is why the bank was only subject to the financial inspectorate's control action. Coercive measures inside criminal law have provide ineffective in combating suspicious cash flow," Reimand said.
The bureau head said that two primary conclusions can be drawn from the Danske case: Estonia should introduce an integral system of monitoring cash flow entering the country and make it possible for money launderers to lose their assets.
"The latter could be achieved by introducing reverse burden of proof and administrative confiscation the Police and Border Guard Board (PPA) has been proposing for years," he said.
Regarding the Estonian Financial Inspectorate, Wilkinson told the European Parliament that it seemed Estonia had two separate inspectorates. One that started in 2014 and was very active and the one before that.
He gave an example of the watchdog's ineptitude from April 7, 2013 when the inspectorate notified Danish colleagues of blacklisted Russian clients using Danske's Estonian branch to make transfers.
"The inspectorate said they notified Danske Estonia on two occasions but that it seemed the bank was reluctant to address the problem. Then, on April 25, it was communicated that constructive and effective cooperation has taken place between Danske Estonia and the agency. What happened in 18 days?" Wilkinson asked.
The former employee also had good things to say about the inspectorate. MEP Ivari Padar asked Wilkinson how warnings of money laundering from 2007-2015 were handled.
Wilkinson commended the work of the watchdog after 2014 as that is when the bank started fearing the inspectorate. Wilkinson said that, unfortunately, no other agency stepped up to help the financial watchdog. Howard Wilkinson also pointed out that other European financial institutions, for example in the Czech Republic and Latvia, also operated on the red line.
"I know the names of banks in Latvia where similar things happened, but I'm not at liberty to share that information. I do not know all the banks in the Czech Republic, but a similar scheme was used there as well," he said. Wilkinson has signed a non-disclosure agreement with Danske.
The European Parliament discussed whistleblowers' rights and protection yesterday. Wilkinson's legal counsel Stephen Kohn gave a special committee recommendations on how protection could be handled in Europe. Kohn also proposed harmonizing relevant legislation in the EU and USA.