Kelly Sildaru after younger brother and double somersault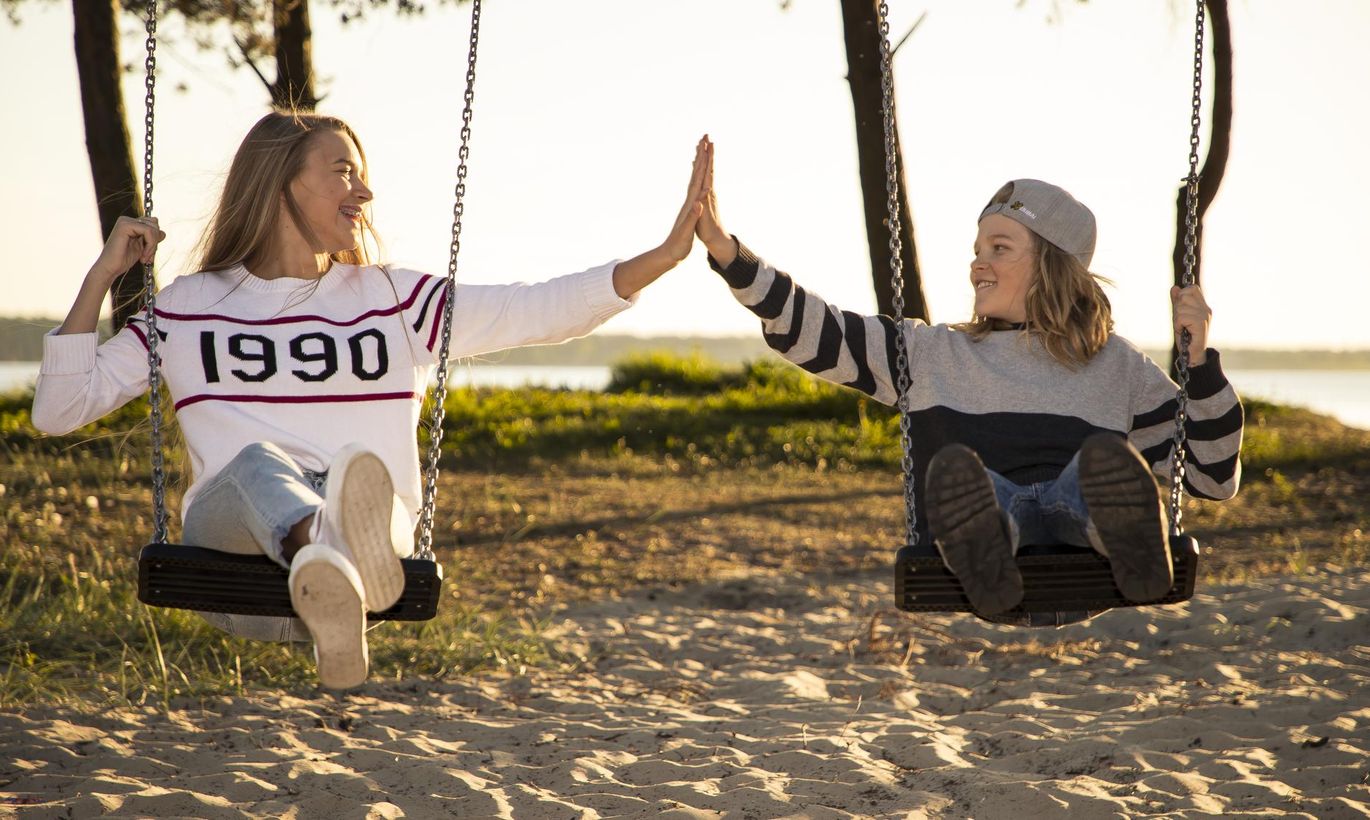 "We are comparing and competing with each other every step of the way. I used to be better at everything, but now… He is," one of the world's leading freestyle skiers Kelly Sildaru (16) says on practice sessions with her brother Henry (12).
"Yes, I am. Slightly," Henry agrees. Kelly laughs heartily.
"Yes, it's true. At first, I thought: how can he suddenly be better than me? It was somewhat unfamiliar," Kelly describes. "But now, I have accepted my fate and see it all differently. I'm trying to keep up with him, execute tricks as neatly as he does and be better at something. It really does help motivate me. Even when everything doesn't go like I want it to right away."
The conversation continues until Kelly and Henry's father and coach Tõnis also starts comparing his kids' abilities.
"They are equal on the rails. Henry is better at jumping. He was much better at jumping over a porolone box on skates at the Sport of Tallinn. Henry would already win at slopestyle. I'm sorry, Kelly! I think they are more or less equal in the half-pipe," the father reasons.
"No, I'm better in the half-pipe," Kelly immediately protests. "A little better. Slightly."
"Okay, perhaps a little," Tõnis concedes. He adds: "But I'm not convinced. They have not really achieved a competitive situation with this discipline.
"I'm better," Henry chimes in.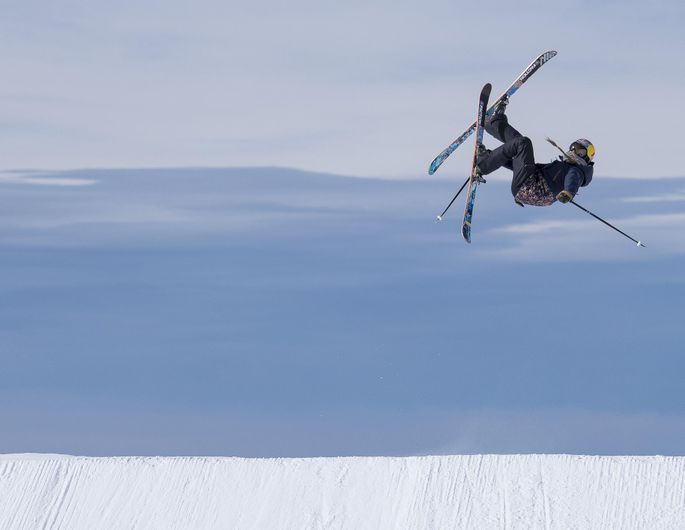 Kelly is not satisfied with the men's opinion and she explains: "My overall composure is better. I go higher, have better grabs.
"Yes, but Henry is better at certain tricks and styles," the father defends the little brother. "The main thing is that now, when Henry has considerably improved his jumps, it helps Kelly move forward. It is good to have someone to follow and try to keep up with at all costs. It is commonplace for the men to go first and the women to follow in major teams."
It has been a little over 400 days since Kelly's accident that dashed her Olympic hopes. Estonia's best winter athlete got back on her skis eight months ago and won her first medals since the surgery exactly six months later – two golds and a silver from the junior world championships.
"I started with gentle slopes. Today, I can do everything again. I have done well," Kelly says of the period.
Having completed a training camp and the freestyle junior ski world championships in New Zealand and a week-long trip to Austria, the Sildaru family is back home in Estonia. Briefly, as new competitions are waiting to be won.
"I have never loved skiing as much as I do now," Kelly recently said in a video blog entry she recorded when she left New Zealand. She is still her happy and smiley self in Estonia.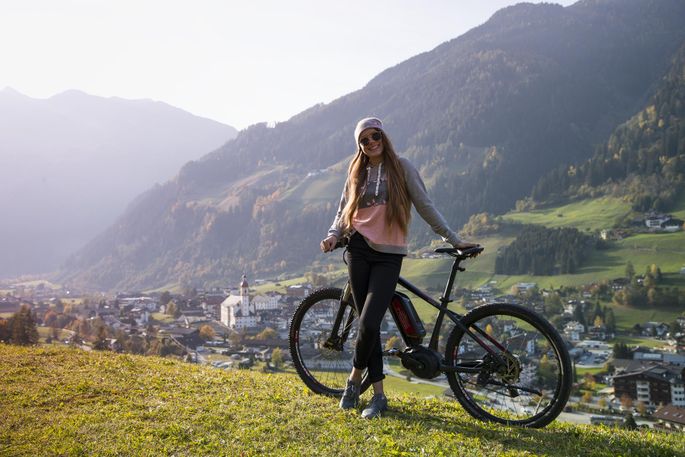 "If you really want to do something but can't, and see someone else developing next to you, it really motivates you," she refers to her brother again. "Henry came home and said he mastered this and this and this today. Because we have always done everything together, I was very happy for him. There is no jealousy. But you can't help but want to try the new things too."
Once the somewhat painful waiting and rehabilitation were done, Kelly felt something entirely new inside her. "When I finally got back out there, I felt a different kind of pleasure and momentum than before. It felt very-very good."
Kelly knows nothing of fear or trepidation. "I was a little nervous going back out there after such a long break. But it was not fear. I simply wondered how I would do and about my knee. It turned out there's nothing to worry about and that things are back to normal. It was the same when I jumped for the first time again."
The skier cannot really comment on her skills and feel for the sport compared to the time before her break. Her father helps: "She is a little better on the rails. It's the same for simpler jumps. But she is a little behind on the tougher jumps and the half-pipe. Kelly agrees and says she feels more comfortable with slopestyle as she's had more practice there.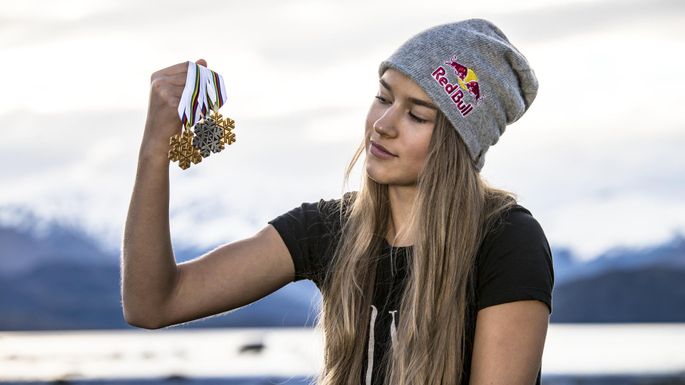 "The main thing is that Kelly is back on the snow and her skis, and she's glowing. While one cannot see inside a knee, it seems everything is fine," Tõnis says. "There is a bit of uncertainty ahead – the season will be busy and full of traveling. It will be a new experience for us. Tennis players are used to it, but we are not. We'll see how Kelly's physique and spirit will take it."
The Sildaru family plans to keep up with the season from here on out, having skipped the first world cup event after the junior world championships. They will first head for a slopestyle competition in Austria, followed by half-pipe in Colorado and another competition in Dew Tour where Kelly will take part in both disciplines. A half-pipe event in China will close the year and allow the Sildarus to return home for Christmas Eve.
Major goals for anno 2019 include two major competitions in the United States: the X-Games in Aspen and the world championships in Park City. Ideally, Kelly plans to participate in three disciplines at both events: slopestyle, half-pipe and big air. "That would be really cool!" Kelly says, looking to the future, including the next Olympics.
"We hope to be invited to partake in all disciplines at the X-Games while we fully realize that such a program would pose a rather great challenge inside less than a week. Athletes who compete in three disciplines are not many," Tõnis reasons.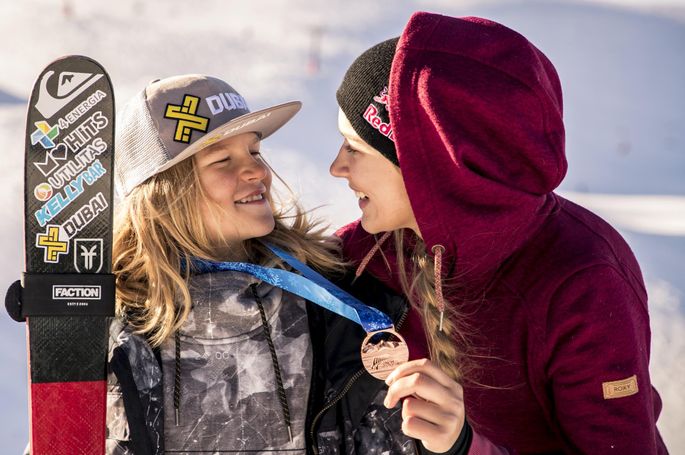 "I tried the double somersault in New Zealand. I was happy with it, even though it can be done better," Kelly says. Tõnis adds: "Henry tried two different somersaults, Kelly tried one. Henry's execution was much cleaner. It is too soon to say when Kelly will add the element to her arsenal. A lot of work needs to be done first. But she landed on her feet this time!"
The double somersault is no trifling matter. Tõnis believes that around ten of Kelly's competitors are ready for it. "The rest of the world has not been sleeping; it has taken strides forward instead," the father says. "Kelly needs to start catching up. We know that it is quite difficult to be successful without this trick. At the same time, it is not easy to concentrate on polishing a single element during a busy season. I do not see a great solution right now. We need to keep in mind Kelly is only just returning from a very long break. We will take it easy. One day at a time. Without rushing in."
While other children are enjoying fall break, the Sildarus cannot afford to forget about their books. "School works like it has since second grade: I study when I'm away and take tests when I get back home. It has become second nature for me, and I believe the last three years of school will fly by. I'm very grateful for my teachers' complaisance and helpfulness," Kelly, who started high school this fall, says.
"Sponsors are behind Kelly all the way," Tõnis, whose efforts are still aided by world-class manager Michael Spencer, adds.