Minister to tackle unnecessary ER visits with a campaign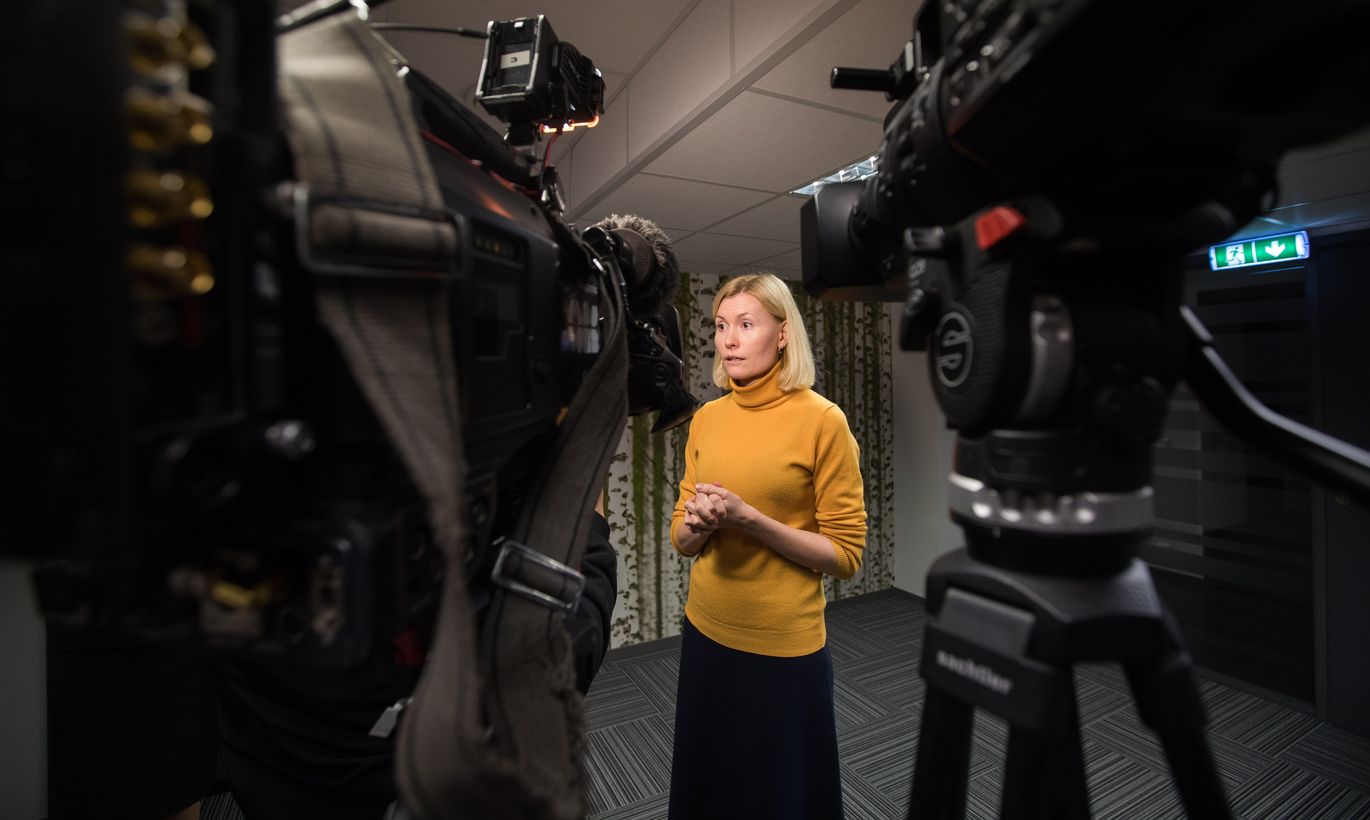 Uneven quality and availability of family medical care, long treatment queues in specialist medical care, poor IT solutions and modest awareness of patients – the same mantra is repeated whenever the healthcare system comes up. To see how problems reflect in numbers, the situation is regularly evaluated by the National Audit Office.
The recent audit revealed last week that the total number of ER visits in Estonia grew from 410,000 in 2010 to 462,000 last year. The relative importance of people who could have simply turned to their family physician grew from 39 percent to 49 percent. It is a problem as it might keep people in need of emergency medical assistance – 5 percent – from getting help in time. Tackling health problems in emergency medicine is on average four times more expensive than in family medicine.
Minister of Health and Labor Riina Sikkut told Postimees in an interview that the ministry is looking to change habits of people: for them to first call their family practitioner or family medicine hotline. The minister does not believe it possible to give emergency rooms more freedom in turning people away. She said that long treatment queues in specialist medical care should soon be alleviated by wider adoption of the digital registration system.
What has been left undone in a situation where ERs are seeing increasing numbers of patients who do not need emergency medical assistance?
It is simply that difficult to change people's habits. It takes time to develop a situation where people would know basic first aid techniques or where to turn in case of different health problems.
It is not just about people turning to the ER, or about family doctors or queues to see specialists. It is a question of whether people trust family physicians or are in the habit of frequenting the ER. We want to change patients' behavior, but we need convenient alternatives people would trust to do that.
The Finns know that family nurses can help with the common cold. Not even family doctors, but nurses. If society trusts family nurses to help with minor health problems, the pressure on ERs will be lifted.
How to change those habits? Campaigns to promote the family doctor hotline have been organized before.
Recent solutions have not lightened the load of emergency rooms; rather, it is the opposite.
The family medicine hotline 1220 is becoming more popular. Perhaps it is a generational matter – whether people trust medical advice received over the phone. It will be possible for hotline operators to give more personal advice from next year. Operators will be able to look at the patient's medical records with their consent – chronic illnesses and the drugs they take.
The pressure on ERs should fall in theory. Family doctors and nurses are doing more today than they did years ago: monitoring chronic illnesses; specialist doctors offer e-consultations, family nurses see patients independently and can write repeat prescriptions. Those are the new things.
There is talk of uneven quality regarding family doctors. There is improvement here too. In addition to quality pay offered by the Health Insurance Fund, the family doctors' association has created a quality mark system. More practices are qualifying for the highest mark.
As you said, the association assesses the quality of practices. The association has also promised to find out which family doctors are willing to take on more people to make it easier for people to find a practice. Why do these tasks fall to the professional organization?
That is how a healthcare system should be run – in cooperation. I would not give this as a negative example of what the state has failed to do. Rather, I would like it if representatives of other professions followed suit. It is difficult to provide assessment regarding several matters of ethics and daily work from the outside. Not everything needs to be regulated on the level of legislation. It is a question of good practice.
As concerns practice lists of family doctors, we understand not everyone is comfortable working with a list of 2,000 people, even though that is what they are obligated to do by law. The decision of where to send more patients should be made by family doctors themselves and not the health board or the social ministry. We could offer this level of flexibility.
We plan to sign a good will agreement on how to move forward in terms of the maximum size of practice lists and how to organize allocation of patients. Healthcare policy should be shaped in cooperation with specialists and representatives of patients.
Could this put an end to health board control action against family physicians who have 1,600 patients in their list and are reluctant to accept new ones?
We want to have an agreement for the terms on which the health board can make these decisions.
Is the ministry considering the association's proposal of reducing the maximum size of lists from 2,000 to 1,600?
This requires more thorough analysis. We are currently looking for family doctors to take lists with 2,000 patients. If we cut the number of people in a single list, we will have to look for even more doctors.
The question is that even if the change would give everyone a family doctor today, would it still be feasible in two or three years.
Let us come back to emergency medicine. Could ER's have more say in turning people away?
They have that freedom. They can refer people to family doctors. At the same time, I understand ERs cannot convince everyone to visit their general practitioner. It is easier to tell people to wait four hours. Another problem is that ER procedures mean money for the hospital. The health insurance fund and hospitals are discussing how not to see ER treatments as a cash cow.
Talking about altering behaviors, the Finns have to pay a fine for calling an ambulance needlessly.
I would not dare take this easy access away from people. I believe it is important for people to be able to turn to the ER safe in knowing their problem will be addressed.
People in Nordic countries have better tax discipline, the wage gap is smaller. It is commonplace for people to turn to their family doctor or call the hotline first. It is much easier to introduce fees or restrictions when people know the right thing to do. Its effect is modest as very few people misuse the service in Finland.
It is an open secret there was a family physician in Rakvere whose retirement sharply cut the number of ER visits at the local hospital. Does the ministry keep tabs on doctors who send people to the ER too readily?
We have not monitored this. I agree that we should keep an eye on the situation if we have the data. Whether we're talking about vaccination, antibiotics, referring people to the ER, ambulance calls. It is something to discuss.
Let us talk about IT solutions. The North Estonia Regional Hospital is testing the digital registration system service providers have been expecting for years. Will it finally work?
It exists – a clean and simple application in green. All health insurance fund partners should switch to the system next year. It displays electronic referrals which can be used to book an appointment with service providers that use the system (the digital prescriptions or family doctors' notification systems exchange data with the digital registration system in the hospitals' computers – ed.).
Will this make it impossible to book appointments with several doctors that is causing fictitious treatment queues?
Yes. You have a single referral that can be used for a single doctor's appointment. A lot of appointments are canceled because the person fails to show up. The system works like airport check-ins. You will have to confirm whether you will show up 48 or 24 hours before the appointment. If you fail to do so, the appointment will be offered to another patient. You will have a so-called queue of queues: the appointment is offered to the next person if the patient fails to confirm.