NO99 theater to close shop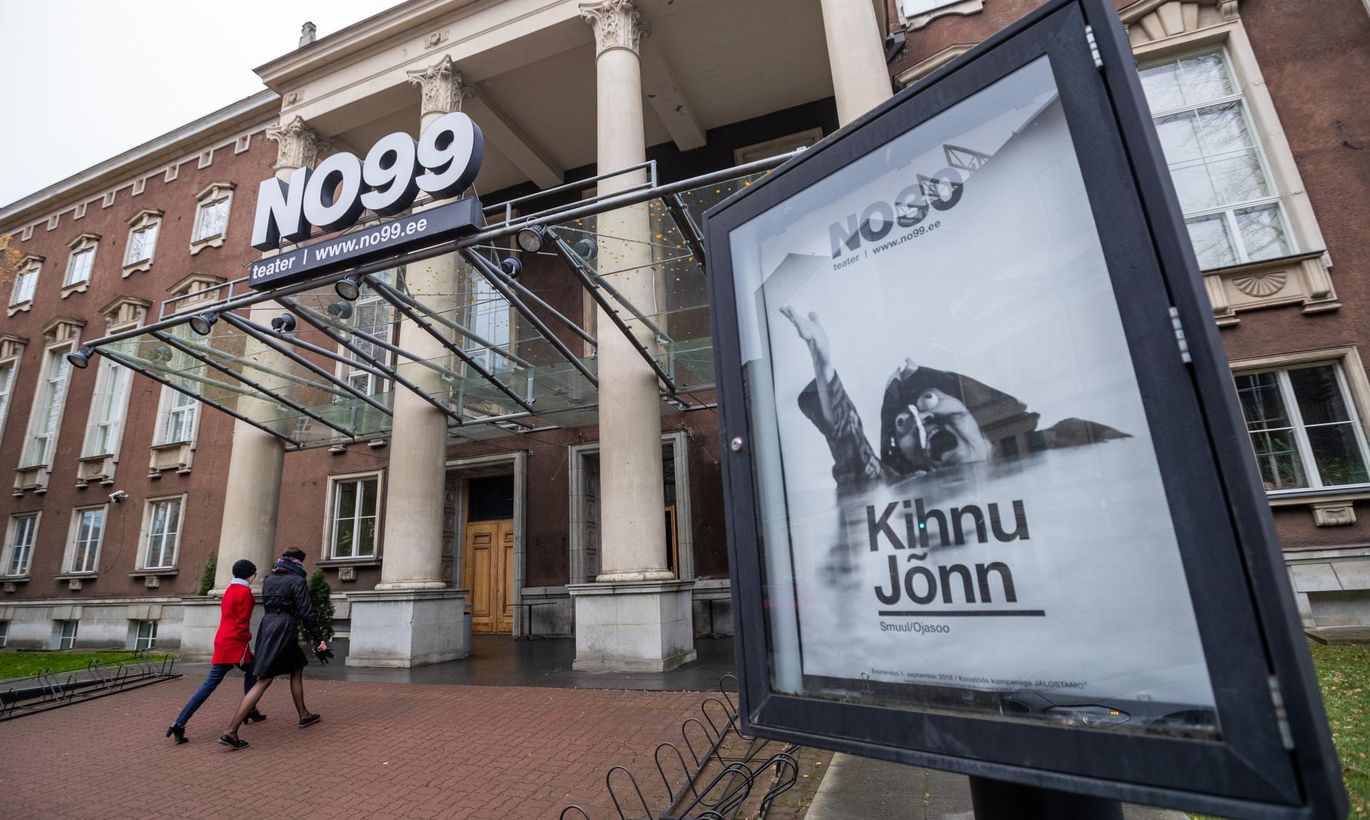 The creative company of the Theater NO99 sent out an address late yesterday morning, according to which the troupe has decided to close the theater from January next year. NO99 will perform its play "NO30. Kihnu Jõnn" three more times in Tallinn next week and give a guest performance of "NO43. Kõnts" in Moscow in December. The closing of the theater will leave around 30 people out of work.
"It is a joint decision of our creative collective which we all support as we have shared the same ideals for 14 years – we find today that we cannot keep working in line with these ideals," the group wrote in its letter.
One hundred performances
The letter does not reveal what exactly caused the troupe to lose its motivation. "The theater will not be finished by a high-pressure media drama. No. The theater will close because something that cannot be named has taken place gradually, step by step, over time."
The theater's statutes would have seen it closed once 99 plays have been put on. The troupe counted back from 99 to reach the number 30 in terms of official (major) plays. The staff maintains that counting one-off performances, the theater put on precisely 100 plays.
The decision seems to have been partly motivated by the fact playwright Eero Epner and actor Rasmus Kaljujärv were set to leave NO99 from December 1. That the decision was made in a very short time is also reflected in that the company had been busy working on its next play titled "It's Hard to be God" in recent weeks. The play would have premiered in late November but will now be canceled.
Artistic reasons
Postimees wrote in May that NO99 is suffering from poor attendance figures, only managing to sell around 60 percent of seats. Heads of the theater, creative director Ene-Liis Semper and director Tiit Ojasoo, said at the time that they are working on reorganizing the theater as a third consecutive lossmaking year would be too much for NO99. Changes saw employees laid off and a café in the theater's lobby closed. The Theater NO99 Foundation closed 2017 with a loss of €85,000.
Founder and director Tiit Ojasoo said in an interview to ERR yesterday that the decision to close shop follows artistic, not financial considerations. "We decided that we cannot take the idea we had when we started forward in this company. It is an artistic decision, and the theater's financial situation didn't even come into play in making it," he claimed.
NO99 has received numerous prizes both in Estonia and abroad over the years. The troupe was handed the Europe Prize New Theatrical Realitiese, considered to be the Oscar of the theater world, last year. This award, supported by the European Commission, has two categories: life's work award and new theatrical reality. The latter, won by NO99, recognizes creators and companies who have developed and affected European modern theatrical language the most over a longer period of time.