Helme spends expenses benefits on Facebook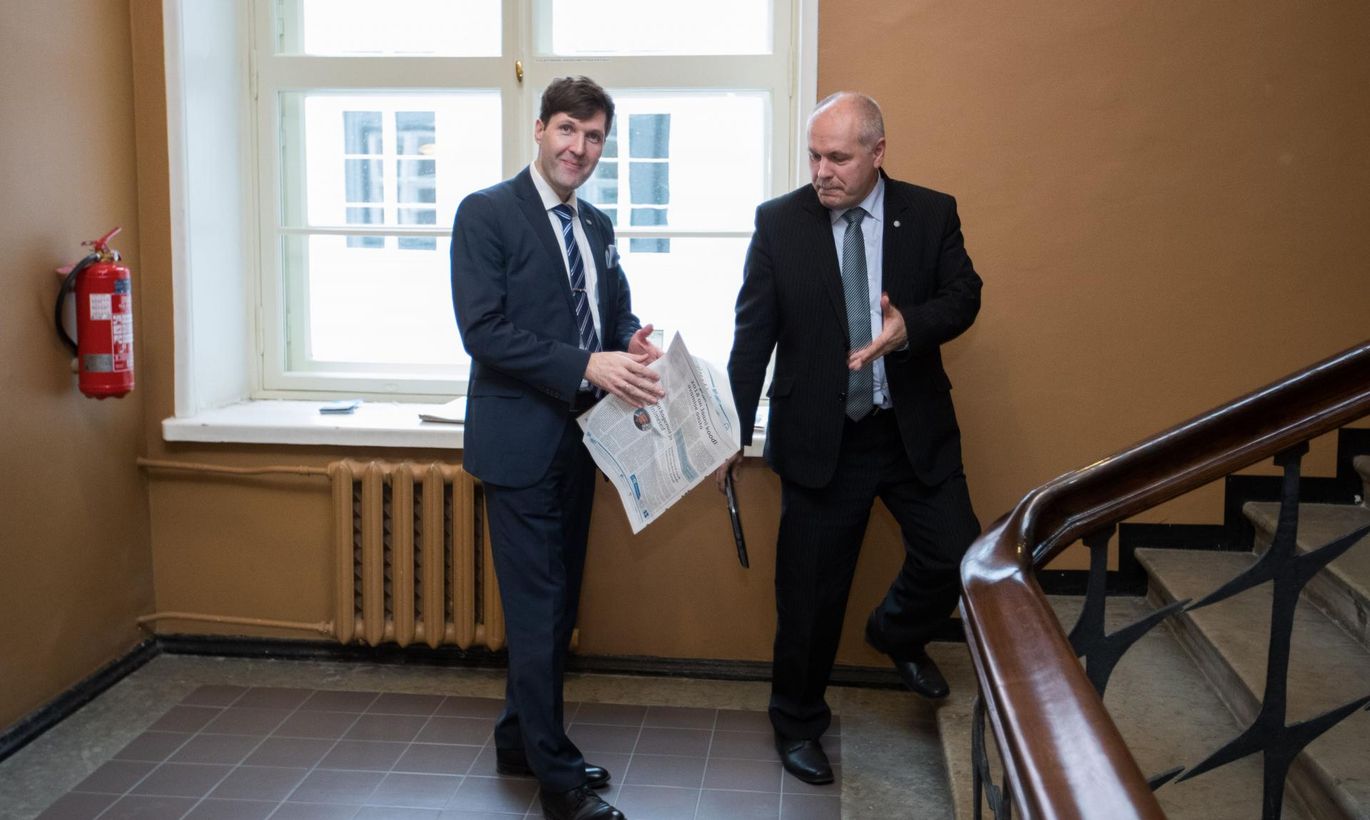 Conservative People's Party (EKRE) Riigikogu group chair Martin Helme has paid to boost his social media presence and used Riigikogu expenses benefits to pay for highlighting posts, a recent Riigikogu Chancellery document reveals. Postimees wrote earlier in the week about EKRE's social media success and how their messages seem to reach more voters.
Facebook's company pages can be highlighted to reach more people. But the practice costs money.
Bought posts
Martin Helme opened such a page under his name in November of 2017 that had 4,349 followers by yesterday noon. An EKRE post concerning the party's national anthem bill from mid-March has been liked, shared and commented on far more than average on Helme's page. In late March, the party launched two major campaigns on Facebook and Instagram.
Documents Helme presented to the Riigikogu Chancellery reveal that he has had Facebook invoices for highlighting posts compensated. Helme has asked to use his expenses benefit to pay for a Facebook invoice in connection with performance of duties: the campaign "anthem" reached 6,034 people for €15.67, "health insurance fund" merited the attention of 36,948 people for €64.51 and "supreme court decision" reached 138,319 pairs of eyes for €214.7.
"Anthem" was simultaneously highlighted on Instagram for €97.07. "The publicity campaign for voters" – as put by Helme in his application – reached at least 11,305 people on Instagram. Helme spent more than €300 on another campaign of the same name.
The Chancellery of the Riigikogu said that expenses are compensated based on rules laid down by the Board of the Riigikogu. "The chancellery does not limit work-related expenses," Postimees was told.
Reports suggest that further social media expenses were not compensated. Compensation for expenses in March and April came to €403. Helme's Facebook page got at least 41,686 new visits during a campaign in February. Facebook sent the politician an invoice for €200. Benefits documentation also reveals Facebook asked Helme to pay for engagement of adult Estonians.
Why did the Riigikogu stop compensating Helme for expenses? "Expenses are compensated in part in cases where MPs ask for it or where they have used up their benefit," was the explanation.
In total, Helme used €703 of his expenses benefit to pay for highlighting of social media posts.
The Board of the Riigikogu has decided that the benefit can be used to cover costs on transport, mail and communications, business trips, office supplies, training, representation, reception, translation, accommodation, studies and analyses.
The list does not include publicity costs which is how Martin Helme explained his expenses. One document has been designated "publicity for voters on Facebook" by Helme.
Strangers can be bothered for money
Cases where public funds have been used for election campaigns or advertisements have been investigated by the Party Financing Monitoring Committee (ERJK) in the past. Some cases have even ended up in court. Heads of Tallinn, led by former mayor Edgar Savisaar, tried to present several politically-flavored campaign events organized using city funds as publicity campaigns.
Deputy head of the ERJK Kaarel Tarand said that using expenses benefits to highlight social media posts is a legally complex topic. "However, let a solution be found – the work of the Riigikogu is not party work, those things are separate," he said. "Political advertising and promotion of worldview are party affairs, not those of MPs."
Tarand said that the committee has repeatedly voiced its concern over political advertising moving to social media. He added that while politicians are expected to communicate with their voters, they should not be doing so on the taxpayer's dime. "Facebook has drawn a clear line: you can communicate with your friends for free, but if you want to bother strangers, you have to pay. It is a clear line," Tarand said.
Asked to comment on his expenses benefits, Martin Helme said: "No, thank you. I'm not interested in offering comments."
Helme's use of 87.7 percent of his available expenses benefits puts him in the middle of the pack. The Riigikogu Chancellery compensated expenses in the total volume of €527,483 in the first six months of the year.
Seven MPs have spent all of their available half-year benefit of €6,226.98: Märt Sults and Erki Savisaar from the Center Party, independents Marko Mihkelson and Olga Ivanova, social democrat Barbi Pilvre, Henn Põlluaas from EKRE and Igor Gräzin from the Reform Party. Top 20 spenders include members from all Riigikogu factions, with Center taking the cake, followed by the Reform Party, Riigikogu independents and EKRE.