Justice chancellor against broader assistant police powers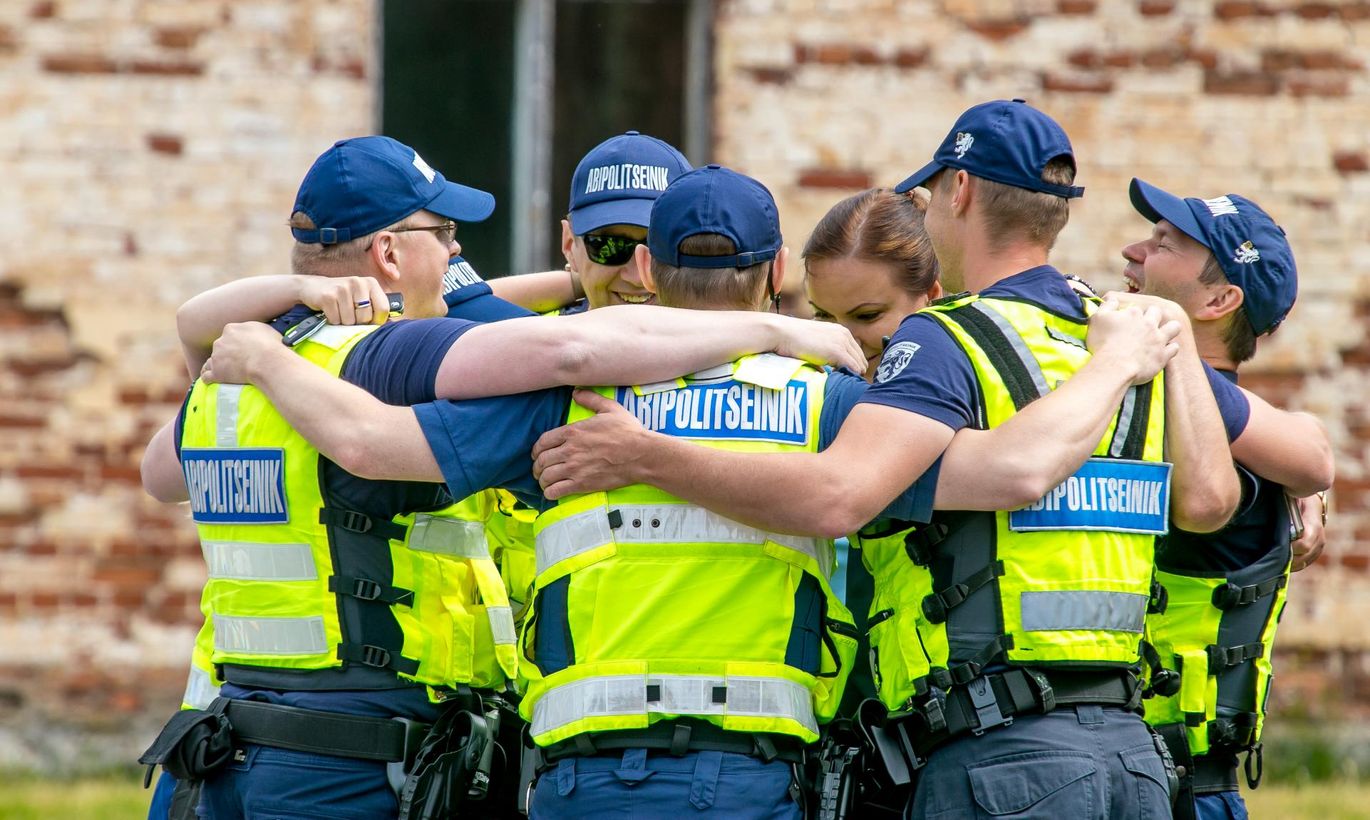 Chancellor of Justice Ülle Madise finds that planned changes to the Assistant Police Officer Act could lead to serious violation of fundamental rights.
Draft legislation that has passed its first reading in the Riigikogu aims to amend the law to allow more flexible use of assistant officers in policework. Changes would allow assistant officers to pull over vehicles and give them other powers that currently only police officers have.
Volunteers could prohibit people from entering or leaving certain areas or being around certain people. They would be allowed to carry firearms and dress in police uniform.
"I find that the aggregate effect of these changes exceeds permissible levels in terms of core functions the state can delegate to private individuals. Because assistant police officers are not police officers, their rights and obligations cannot equal those of police officials," Madise wrote to Riigikogu Legal Affairs Committee chairman Jaanus Karilaid.
The chancellor finds that planned changes have not been sufficiently justified in the bill's explanatory memo.
"Solving crisis situations in a way so as to avoid legal uncertainty and lengthy disputes later is, of course, important. That is why the bill will head into its second and third readings," Karilaid said. He added that he hopes the legislator can find ways to expand the powers of assistant officers without infringing on fundamental rights.
"Estonia having more than one thousand assistant officers speaks of strong civil initiative. I clearly presume that the motives of most assistant police officers are sincere. The human factor always comes with the possibility of a negative coefficient in positions of responsibility," Karilaid said when asked whether he's not worried volunteers will start to misuse their powers.
"The assistant police officer has long since become an integral part of the police system," said Sergei Metlev, assistant officer with the Northern Prefecture. Metlev pointed to the law, according to which an assistant police officer is a representative of state power whose legitimate orders need to be followed.
Metlev finds that the amendment would give around one thousand trained volunteers who have undergone background checks a chance to contribute to security more effectively and take the work of assistant officers to a new level.
The amendment aims to allow assistant officers to carry firearms or stun guns and create legal clarity for the participation of volunteers in the work of the criminal police they have been a part of for the past 20 years. For example, assistant officers can be used to analyze public data, Metlev said.
One of the more important aspects of the amendment is involving assistant officers in traffic supervision. "The number of traffic deaths has spiked in the first half-year, and representatives of the state are saying we need to contribute more to traffic supervision and prevention. In this context, it is unclear why the current assistant officers act does not allow maximum use to be made of trained and capable human resource to make traffic safer and less stressful in Estonia," Metlev said.
Assistant officers are currently allowed to stop vehicles when on patrol with police officers. When the police order assistant officers to act independently – a patrol unit comprised of two volunteers – assistant officers are no longer allowed to effectively address traffic risks, except in situations of heightened immediate danger.
"Assistant police officers acting on their own must radio in for permission that causes delays and makes it possible for violators to get out of sight as well as demonstrating lack of confidence in assistant officers' abilities," Metlev explained.
"I dare say assistant officers know the law. Cases of misuse of authority among assistant officers have been very few, whereas there is no reason to believe the situation would immediately deteriorate as a result of additional powers. And what is important: changes do not include revision of the general concepts of involving volunteers," he said.