Nortal acquires U.S. developer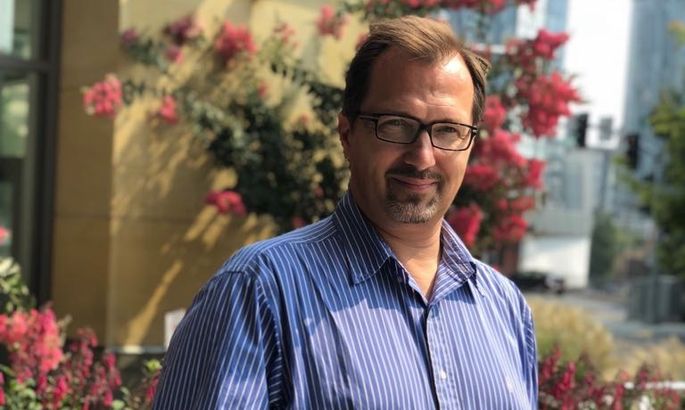 Estonian IT and business consultations services provider Nortal has acquired a software developer out of Seattle to reinforce its presence in the country and add another skill to its global services portfolio.
The American firm develops cloud services and solutions and will keep its name Dev9 before becoming a part of Nortal. The company's board and all employees will be retained after the takeover.
Member of the board of Nortal, head of U.S. operations Oleg Shvaikovsky said the acquisition helps Nortal's American expansion. The Estonian company's American subsidiary Nortal LLC has managed to triple its orders volume over the past nine months and already has 40 employees. Ambitions do not sop there, however, and the acquisition of Dev9 added another 75-80 people to Nortal's American staff. "The merger will make us the largest Estonian IT company in the U.S. in terms of local organization," Shvaikovsky said.
Founders to run the company
CEO of Dev9 Matt Munson will remain at the head of his team inside Nortal Group.
Nortal's portfolio now allows it to help clients move all applications to the cloud. Dev9 is a licensed partner of both Google and Amazon cloud solutions and will help companies tailor their applications for the cloud.
"Google told me that Dev9 is in their top ten partners as concerns cloud services," Shvaikovsky said. Nortal will also get existing development contracts of around 40 clients that include some of the best-known tech, media and entertainment, retail, tourism, healthcare and telecommunications companies in the world.
How does a company from a small Northern European country get to a point where it can acquire a developer in one of the world's leading tech countries? "The acquisition is the result of insane work. The past six months were especially stressful. We've had to work systematically and hard for a long time," Shvaikovsky, who has spent a year living and working in Seattle, told Postimees.
Help of local consultants and the Estonian honorary consuls was used to put together a list of potential companies to acquire nine months ago. Sixty names on the original longlist were narrowed down to a dozen candidates of whom two made the final cut in May. A mutual intentions protocol with Dev9 was signed in June.
"Our criteria were quite clear. For example, the company had to be doing something we're not doing ourselves. It also had to be profitable. We wanted a local company through and through, not the development center of a Polish company for example," Shvaikovsky said.
The executive added that Dev9 had reached a phase where it needed a boost and Nortal was in the right place at the right time.
"We managed to show them that we can offer Dev9 clear benefits in the form of our experience, team, client offers and services portfolio," Shvaikovsky explained. "We wondered at how similar our DNS is from the first."
Price not to be disclosed
Shvaikovsky refused to name the acquisition price: "I cannot reveal that information."
Dev9 employees were notified of the merger earlier this week. Heads of the company were in the loop before and have already been converted – they have been shown that Nortal is more than a financial investor.
What next? "Plans include taking Nortal's European projects to Dev9's clients as well as offering Dev9's cloud services to our clients in Scandinavia," Shvaikovsky said. "It is mutually beneficial."