Key Nordica employees start new firm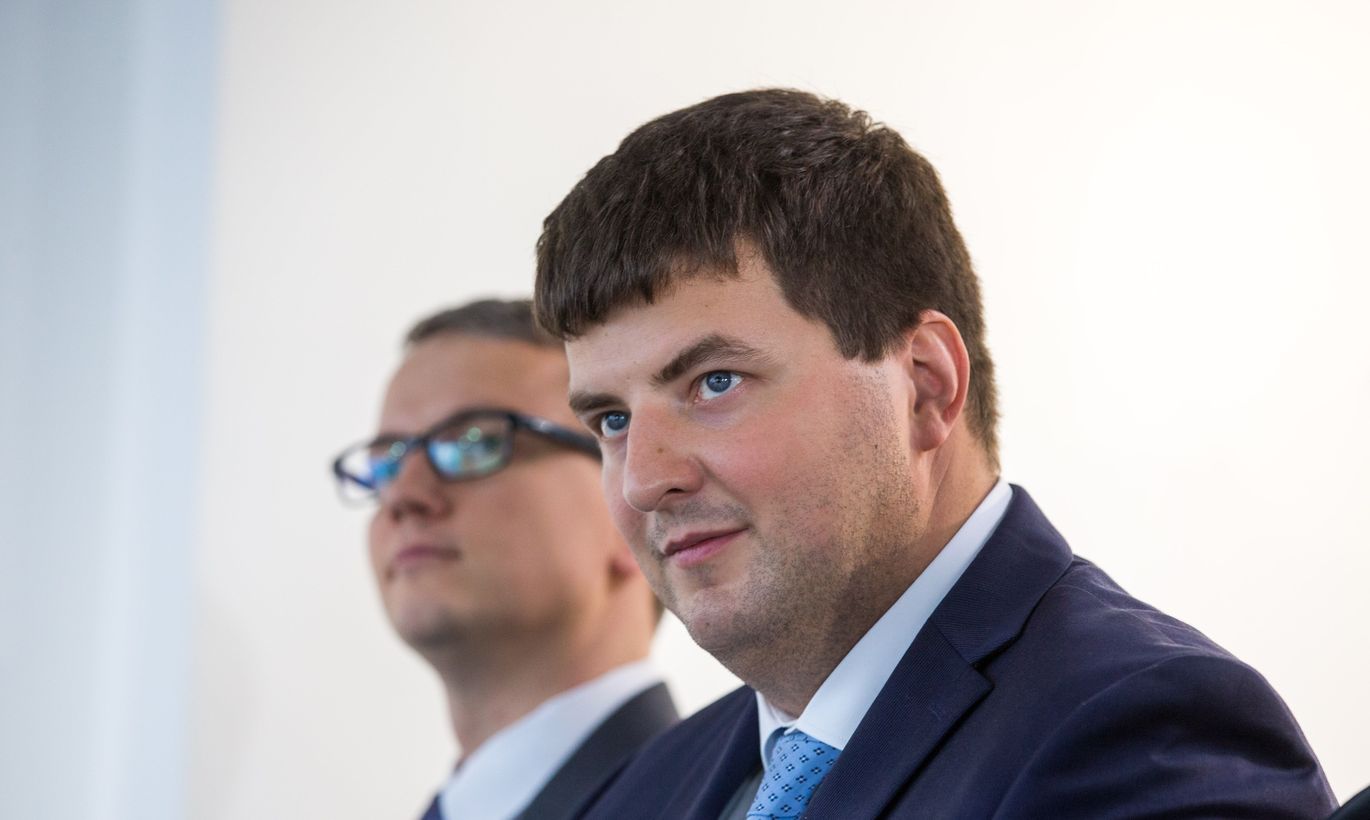 Several key employees of national airline Nordica left the company and started a new venture to offer consultations in Estonia and Europe recently.
Things got busy over at Nordica this summer with the departure of founding CEO Jaan Tamm. Management of the airline was taken over by former Lux Express CEO Hannes Saarpuu who said he came to Nordica temporarily. It nevertheless seems Saarpuu has set about realizing his own vision and started putting together his team.
Last week saw the departure of CFO Ahto Pärl that was preceded by the resignation of business development director, former head of subsidiary Regional Jet Sven Kukemelk. Recent head of Regional Jet Anton Õnnik and Commercial Director Kristen Penu have moved inside Nordica.
All four came together on September 21 to start a new company called NA Advisory OÜ the main activity of which is business and management consultations. Kukemelk, Pärl, Penu and Õnnik all own 25 percent of the company. The four executives are all members of the new company's management board. Information available to Postimees suggests Õnnik and Penu will also stay on at Nordica.
"Nothing good will come of it"
Why did Kukemelk and Pärl leave? Kukemelk said that while nothing tragic happened, he quickly realized nothing good would come from working under the new CEO. He pointed out that he was firmly in the team of previous CEO Jaan Tamm. "I'm of the mind a new leader should be able to put together their own team," he explained.
CFO Ahto Pärl said as much. "I believe every new leader needs a team that fits and that can be taken forward," Pärl said. Asked whether their fit with Saarpuu was less than ideal, he said he would not accuse the new CEO of unwillingness to cooperate. "Rather I realized I'm interested in new challenges," Pärl said.
The former Nordica executive said, however, that they did not exactly see eye to eye in terms of the airline's future. "There are differences in terms of the details," Pärl said. The airline's new strategy is still in the process of being written and Pärl said he cannot comment on it
Both men preferred talking about their new venture NA Advisory instead. Kukemelk said that it is not a classic aviation company that operates aircraft and offers flights. "It is clearly a consultancy with clients in Europe and the world. The market is tiny in Estonia," he said.
NA Advisory will offer business plans to airlines, advise airports on whether and how to bring in new airlines. "We will also provide advice on whether to buy fuel in advance, whether to enter into fixed-price agreements in dollars or not. We can also provide a longer strategic view," Kukemelk said and added that the firm already has a few clients lined up.
Even though the company's ambition concerns foreign markets, NA Advisory also plans to cooperate with Nordica. "We will not compete with them," Pärl said. He added that consultations are not a long-term goal for Nordica. "We will work with them and offer them our know-how if necessary. I believe it will benefit both companies."
Are owners and current heads of Nordica troubled by their former employees' new business? "We have told them (heads of Nordica – ed.) that we have a new company. I have not felt conflict from them. They are not active in the consultations market but offer flights and do subcontractor work for major airlines," Pärl explained.
Differences existed
What about the opinion of CEO of Nordica Hannes Saarpuu? The executive told Postimees that news of NA Advisory's creation is so fresh that he does not yet have an opinion regarding his employees sitting on two chairs at once. "It all depends on what they (Õnnik and Penu – ed.) will be doing there. There is no law against starting a company," Saarpuu said. As concerns Kukemelk and Penu, Saarpuu said that a no compete clause makes it impossible for them to work for a competing firm for some time.
Even though Saarpuu regards Kukemelk as one of the best Estonian aviation experts, their ideas of Nordica's future did not coincide. He gave flight planning as one example: "We couldn't agree on whether we should concentrate on growth or making our current flight network as effective as possible," Saarpuu, who has previously said Nordica should concentrate on quality instead of rapid growth, explained.