We have overtaken Uber in Estonia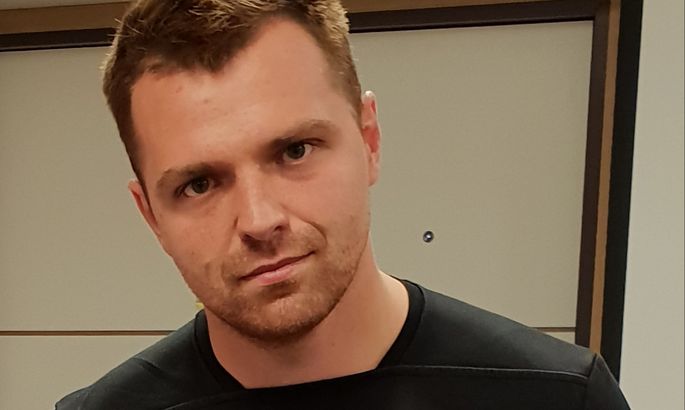 Manager of Yandex.Taxi that started in Estonia just five months ago, Daniil Shuleyko, says that the ridesharing company already has the second biggest market share after Taxify despite rumors spreads by competitors of the firm's association with Russian security services.
You are a relatively new player on the Estonian taxi market and picked Estonia as one of the first places to expand to in the European Union. How have you fared in terms of winning market share and business in general?
We cannot reveal precise market share figures as they are confidential. But we are number two in Estonia today – our market share is bigger than Uber's by some margin and we are catching up to market leader Taxify.
You are working with Uber in several countries. Do you plan to offer services jointly also in the Baltics where you say Uber finds itself in third place?
Yandex and Uber are working together in nine countries, while negotiations have not yet been launched regarding the Baltic countries.
Uber has been active in Estonia for several years; how did you manage to overtake them in just five months?
We are much smaller than Uber which makes it easier for us to focus on new markets. Tallinn and Riga were the first cities we moved to in the EU, and it was very important to be successful here and understand how things are done in your countries. We committed a lot of human resources to our launch here.
For Uber, Tallinn is very far away.
Will you be number one here? When?
I ask my team that question every day. I believe it will be difficult in Tallinn because it's Taxify's home town and competition is clearly fierce.
However, it is also a matter of technology. Yandex has had 20 years to work on its technology in different areas and it has given us considerable capacity. We have our own maps and problems regarding translation of street names should be solved by now. I also believe we have the best solutions for optimizing the time of drivers.
Talking about the Lithuanian market, they have said your app collects too much information on its users and that it goes straight to Russian authorities.
We strictly adhere to local laws in all countries. And that goes for Estonia too; we also follow the GDPR (EU General Data Protection Regulation – ed.) to the letter.
We almost had to postpone our launch in the Baltics because we had to make a lot of changes to our code to keep EU client data in our data center in Finland. The Finnish data center is so powerful that the heat it generates is used to heat the entire village where it's located.
However, if we look at how much data Facebook or other apps collect on its users compared to us, certain conclusions can be drawn.
These reports have not affected our user figures and we're doing fine. I would like to thank people spreading those rumors for free advertising!
Can you assure Estonian clients that they can use the Yandex taxi application safe in the knowledge that information collected will not end up in the wrong hands?
Yes, definitely. Even if a Russian security service waltzed in the door tomorrow demanding EU user data, they would have to go through Interpol. Our parent company, registered in the Netherlands, fully complies with local requirements.
Whence these rumors and attitudes? Competitors, politicians?
Perhaps I would have done the same thing in their shoes, who knows.
Where will you go next in Europe?
We will launch in Finland inside a couple of weeks, but definitely this year.
Is your business model still the same: you only work with taxi companies and do not deal directly with drivers?
We have launched cooperation with legal person private drivers in some Russian cities. We do not plan to change our business model for the Baltics: we will only work with taxi companies.
Does Yandex.Taxi still have all of its development in Russia?
We have development in several countries, both Europe and Asia. For example, our centers in Berlin and Turkey. But yes, most of our employees are in Russia.