Korobeinik: Reform does not want to win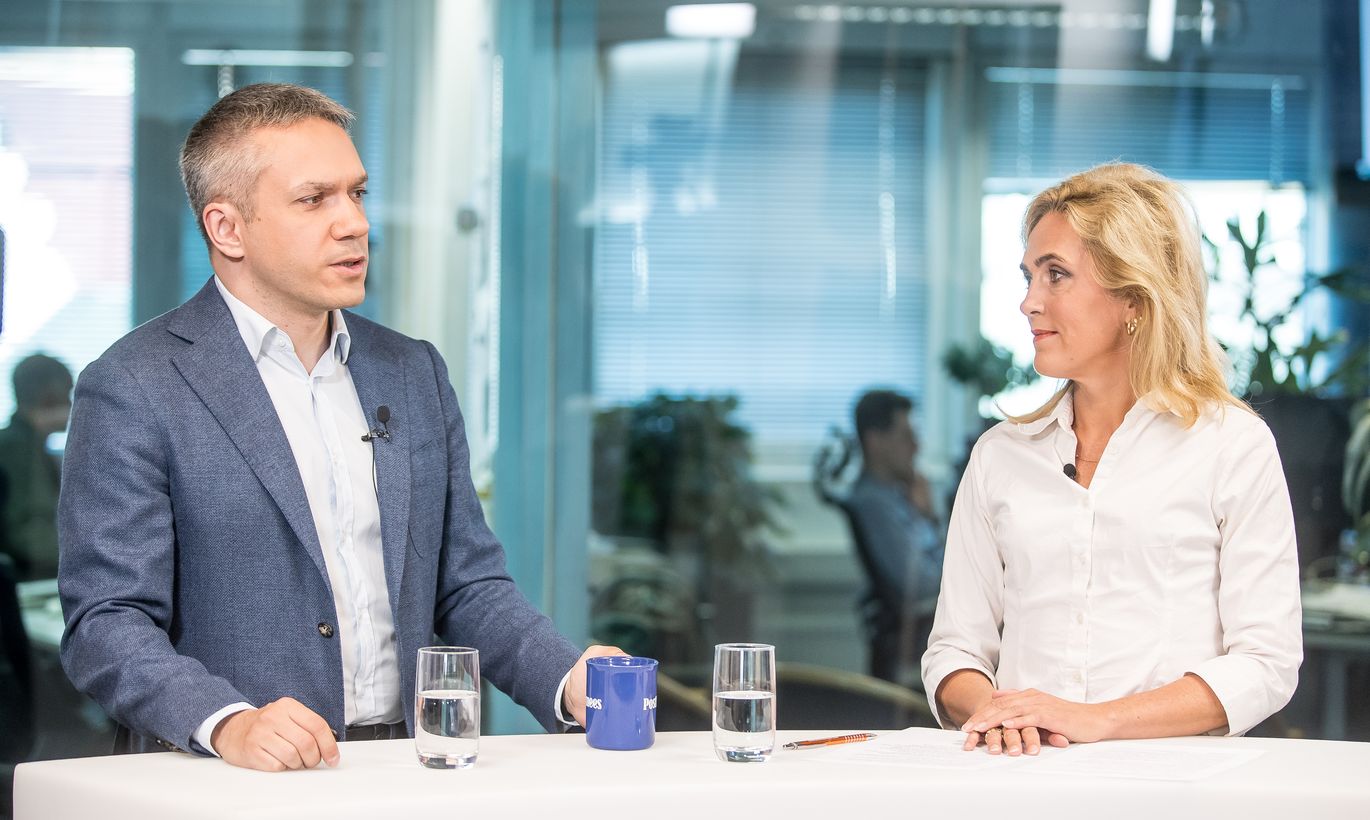 Reform Party member, IT businessman Andrei Korobeinik (37) told "Postimees Live" yesterday that the Center Party will win the elections and his party will come in second.
Infighting over at the Reform Party got so loud last week that we heard it over at Postimees and the entire city was littered with tufts of squirrel (Reform Party mascot – ed.) fur. Did you escape unharmed?
The discussion was quite peaceful, even though the parties stuck to their guns.
The conflict was probably a long time coming.
We have spent the past six months discussing our program. What concerns me is that it did not include liberal messages last time, nor are there many in store for the elections in March. On second thought, there are none. I wanted to discuss why that is.
Whom did you try to discuss it with?
I talked to the head of our program team (who is Maris Lauri; Korobeinik later said he talked to Peep Lillemäe – V. K.), Kaja (chairman Kaja Kallas – ed.), the secretary general (Kert Valdaru), several members of the party. I wanted to understand where these decisions are coming from and why they are not in line with the party's original ideology.
You wrote that the Reform Party no longer resembles an energetic and hardworking squirrel but rather looks like an overweight guinea pig and criticized concentrating on redistribution instead of promoting enterprise. Please elaborate!
We need to have an answer to the question what Estonia will be like in ten years, who will live here and why. The Reform Party's program fails to answer that question today, just like it failed to address it four years ago.
What about this is news? Why become upset now?
I did not participate in the previous Riigikogu elections because the party plotted a course for populism – or rather centrism – and I did not see how I could have been of use. I considered it this time because I thought new people would make the party more liberal. It turned out I was wrong.
Valdaru said that you really wanted a higher place on the election list and became vocal when you were turned down.
I would be happy with any place if the program would fit. Without an acceptable program, I cannot run for the Reform Party.
You have the chance to sketch your own program here. What would you promise instead of the €500 basic exemption?
Those 500 euros are a step in the right direction. What I'm afraid of is what happened four years ago when they hiked the VAT rate of accommodation providers to pay for promises. It happened after the elections. My proposal was to discuss those things before elections.
Options aren't exactly myriad: to hike income tax to 22 percent, introduce vehicle or real estate tax. But promising voters that they will get to keep more money without having to give anything in return – that's just wrong. The whole reform (by the current government – V. K.) was wrong, but trying to remedy it with such solutions is even worse.
Name three things that should be done to allow people to make more money?
One is a social tax ceiling. Estonian officials believe that if a tax is lowered, it constitutes pure loss and if it is hiked – that's pure gain. That is not how it works. The ceiling could be at €5,000 today.
It is important to talk about the labor market. We do not need to abandon immigration quotas, but we do need a social contract. Today, we can still choose who gets to come here. We will not have that luxury five years from now.
Giving children gray passports is wrong. I do not understand why PM Jüri Ratas, who is in favor of the universal citizenship option, hasn't done anything about this.
As prime minister, I would not issue another stateless person's passport. We could discuss what to do with people who already have them. Those who would go and get an Estonian passport would number relatively few – but the problem would be dealt with.
Society is becoming increasingly conservative, which is likely the reason the Reform Party is moving away from its roots. What will that mean for Estonia?
Indeed, demand for liberalism is down. But people do not read party programs; they think the Reform Party is liberal and defends the values it defended toward the end of the previous century. That is just not the case.
Returning to liberalism is one possible scenario for the party. This will not happen before elections, and I believe the Reform Party will perform relatively poorly in March. The other scenario is that we'll just be a mild-mannered EKRE (Conservative People's Party – ed.): conservatives who stomach the EU but dislike Russia.
What should the squirrels do to win the elections?
It seems to me that the Reform Party does not want to win these elections. Because coming in second is very comfortable.
If you win, you are expected to come to an agreement with coalition partners. Kaja Kallas would have to become prime minister. I'm not sure she wants to. It is likely not her goal. Second place is a very good place to be, pragmatically speaking. And a coalition with Center would not be a bad option.
Great expectations were placed on Kaja Kallas when she became chairman. The air seems to be leaking out of those expectations now. Was it the right decision to give her the party?
Power is seized in politics. Kaja did it, it was her decision and I respect it. The question is whether she still wants to be chairman, but you can't turn back this train. I would recommend including messages that speak to Reform's core voter and Kaja herself in the program.
How will the Reform Party fare at elections?
Were the elections today, the Reform Party would take a narrow victory. But Jüri Ratas is working hard. Center's program is completely empty – and that is how it will remain – but people believe him. I believe Jüri will manage to lift Center up, and it will happen at the expense of the Reform Party. I also believe Center will beat Reform and take the win by 5 percentage points.
One theory suggests you will join the Social Democrats, while another suggests you're flirting with Estonia 200. Which is correct?
I'm a member of the Reform Party. I hope that some of my proposals will make it to the program. I do not rule out leaving the party should ideological differences grow too big.