Headquarters failed to spot Estonians' scheming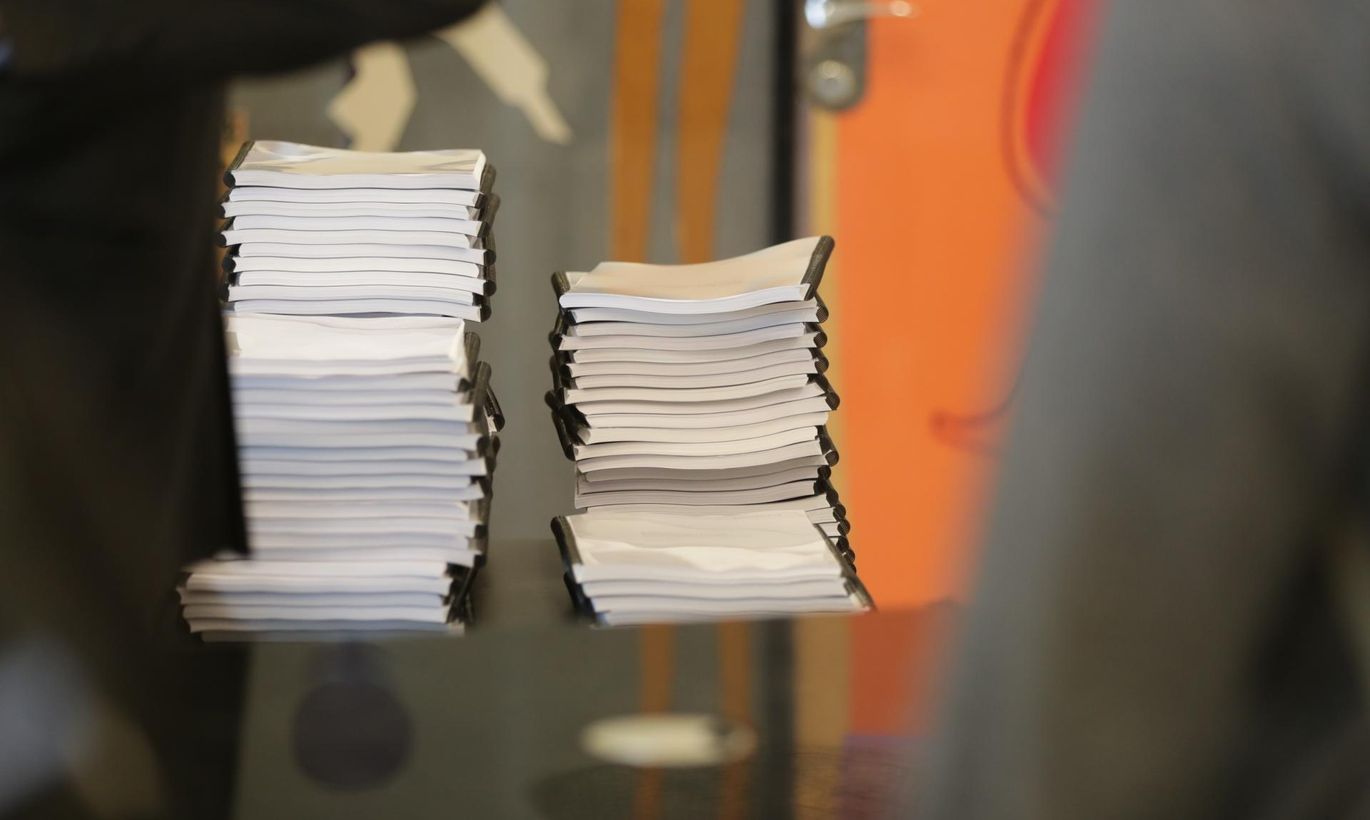 A report by a Danish law firm concerning large scale breach of anti-money laundering regulations in the Estonian branch of Danske Bank turned out to be a safe median section where the blame is laid on 42 former employees from Estonia, while the bank's headquarters in Copenhagen is heavily criticized for serious monitoring oversight.
Law firm Bruun & Hjejle claims in its report that legal responsibility for violating anti-money laundering rules lies with 42 former and current employees of Danske Estonia who allowed more than €200 billion of suspicious funds to move through Danske's Tallinn branch.
While the report refrains from naming individual people, those involved included client managers, consultants, assistants, legal advisers and the former head of private and international banking in Tallinn.
Eight people have been reported to the Estonian police. Former CEOs of Danske Estonia Aivar Rehe and Ivar Pae are not among those blamed as it is likely the former executives agreed to cooperate with in-house investigators.
While the rapporteurs find that then CEO Thomas Borgen, who resigned over the scandal yesterday morning, could have been more active in solving problems, nothing illegal was found in how Borgen, the audit team and the board handled the situation.
The summary of the 87-page report paints a colorful picture of how the Estonian branch of the Danish bank became one of the favorite places of money launderers.
Danske bought Estonia's Sampo Bank from the Finns in 2007. It came with a considerable portfolio of non-resident clients back then, and rapporteurs say that should have been Danske's first clue.
The Estonian Financial Inspectorate had Sampo on its radar for that very reason and hoped the Danes would sort out the problem. The Danish watchdog received a warning from the Russian central bank in June of 2007, according to which accounts now owned by Danske were used to move more than a billion rubles worth of tax evaders' or laundered money a month.
The Estonian branch of Danske introduced some changes and the inspectorate's follow-up audit from 2009 was less critical. This did not last long. The relative importance of non-resident clients grew considerably in the following years. The bank's Estonian board realized that money coming from the east was a gold mine.
No less than 42-71 percent of Danske Estonia's pretax profit came from servicing non-resident clients in 2011-2014. Most accounts were owned by companies, with private accounts making up only one-fifth. The bank had clients from 90 countries, mostly from Russia, UK and the tax haven of the British Virgin Islands.
The bank went as far as hiring agents to find more non-resident clients. By late 2013, 44 percent of all non-resident accounts in Baltic banks belonged to Danske Estonia, whereas the lucrative business did not go unnoticed by its parent in Denmark.
Rapporteurs write that the money came primarily from Russia, Latvia, Cyprus and the UK and was quickly transferred to Latvia, China, Switzerland and tax havens. Clients became increasingly bold as time went by – colossal sums were moved into Danske Estonia and from there to the accounts of shell companies using absurd payment details.
Some of Danske Estonia's clients were mediation enterprises that were created specifically for the purpose of hiding the origin and final destination of the money.
Estonian banking systems remained hidden from Denmark for a peculiar reason. The headquarters in Denmark decided not to switch Danske Estonia to the bank's new central IT platform as it was deemed too expensive in 2008. That meant the Estonian branch did not observe all the client systems and risk monitoring procedures that were followed in Denmark.
The auditors describe how the bank really operated. Even though anti-money laundering directives obligate banks to check clients' background, origin of the money, its recipient and legality of transactions, these checks were carried out by hand at Danske Estonia.
The Estonian money laundering data bureau was handed information on more than 600 suspicious clients, but it was just a smokescreen. Because the bank's clients numbered in the thousands, its employees were overwhelmed.
Even though the Estonian financial inspectorate saw the red flags and handed Danske's parent bank several warnings and asked the Estonian branch to be audited, these warnings were not taken seriously enough.
A number of Danske's in-house audits suggest the opposite: audits deemed the bank's precautions "satisfactory" or even "good" in years that saw the greatest east-west traffic flow through Danske Estonia.
Heads of the bank finally woke up to reality when an Estonian whistleblower sent a letter to Danske's management board and head of Baltic banking on December 27, 2013.
The whistleblower produced documents to show that Danske Estonia did not have any data on its clients. What is more – the bank continued to help a client after learning they were moving around criminal proceeds in one particular case.
A bank employee helped the client move dirty money and avoid getting caught.
The rapporteurs note that while the non-residents' business was shut down after that, executives in Denmark were slow about it. An unnaturally large concentration of non-resident clients should not have been allowed in Tallinn in the first place.
Danske's internal control unit was not given enough independence to spot the violations. Danske Estonia was left with too much autonomy from Copenhagen. A multitude of hints made over the years were ignored, and when something was finally done, it came too late.
The report finds in its summary that while a number of former Danske Estonia employees have broken the law, the board and audit committee have not.
Danske promised to make the confidential part of the report that deals with transactions available to financial watchdogs and state prosecutors. Transactions confirm Danske Estonia's role in both the Magnitsky case and the Azerbaijan money laundering scandal.
However, auditors said that chances transactions at Danske could help uncover predicate offenses tied to money laundering or tax evasion are slim to none.