Tamsar has not changed his tune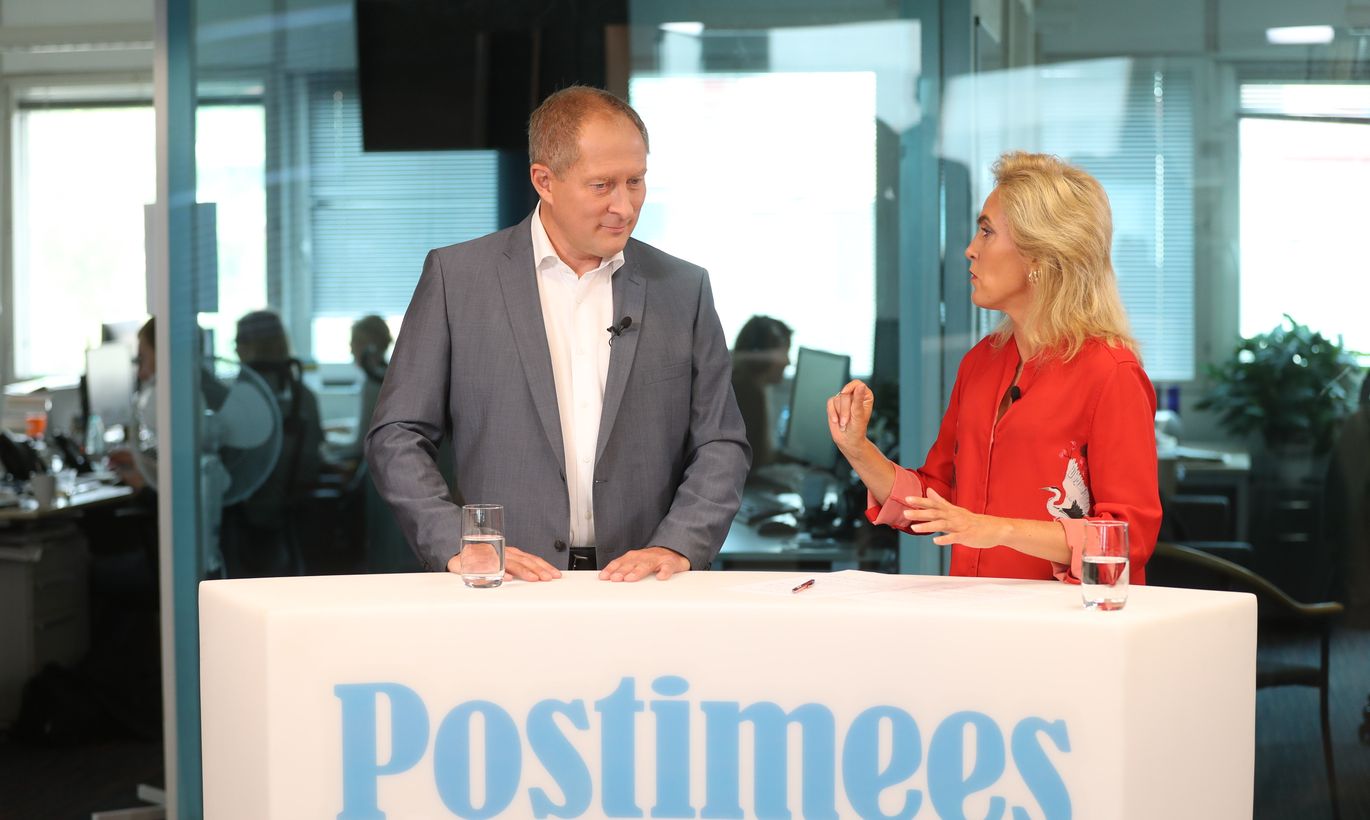 Instead of frequent 180-degree turns, Estonia needs priorities and consistency in seeing them through," head of the Estonian Employers' Confederation Toomas Tamsar told "Postimees Live".
Prime minister at the time Andrus Ansip got angry at the employers' manifesto and called it a pointless thing back in 2010. Should we expect similar reactions this time?
One can strive for results or one can strive for fame and glory. Antagonism and conflicts can yield a lot of attention, but they are rather poor at driving home the message.
It seems that you mainly want to address politicians. Especially the Reform Party. Is that true?
The fact that the Reform Party stands closest to us in terms of their ideas is normal and inevitable. Politicians are our most important target group. But we do not want to simply point the finger at the government or politicians in the sense of why have certain things not been done yet.
There is a lot that employers can do themselves and what employees and voters must realize for themselves when it comes to the fundamental questions of economic development. It will not work for as long as people believe the state or employers are responsible for how they live their lives.
The manifesto seems to count on the state to a substantial degree. You're asking for higher salaries for teachers, a bigger immigration quota etc.
That is not how it is. And private sector employees cannot raise the salaries of teachers. The immigration quota is in the hands of the government. What the employers are saying in general is that the state should meddle as little as possible.
You say that we shouldn't live in what is basically a four-year elections cycle but look to the future instead. Do you really believe politicians could be swayed that way?
I believe we have seen statesmen who have sported a longer perspective than that over the years. It is only natural that a politician in late 2018 is looking to get elected in 2019. It is our task to remind people there is a longer perspective at play.
Why didn't you meet with the Conservative People's Party (EKRE)?
We suggested a meeting with everyone, and all parties except EKRE were interested. We did not get a reply from them.
How do you plan to sell your liberal values to an increasingly conservative society?
This conservatism is often the result of not having enough information. People understand things differently if they have more information. If we ask people whether they would like to get more money from the state, they naturally say yes. But if we ask them whether they'd like more money if it meant higher taxes for their children and grandchildren, they start thinking differently.
What is the most important thing of the last manifesto that has been realized?
The most important and sporting the longest perspective is the administrative reform – it was included in election platforms and made it to the coalition agreement.
The State Reform Foundation was formed because progress has been slow.
It has been slow, but it is moving. Taking it forward must be a clear priority for the government and the prime minister.
You want to cut 3,000 people from the public sector. Who would they be?
I will not say. A proposal here would just launch a war of words over what we've said. It is for the government to say.
You want to hike the salaries of teachers by 1.5 times. Where should we take the money?
From closing some schools. The rest would have to come from the administrative reform. The economy is growing heartily, and some of that money could be put toward education investments.
You demand abolition of the quota on bringing in foreign specialists. How many foreign specialists would Estonia need annually, according to the confederation?
I do not know. A few thousand a year. The situation right now is that the quota is full by February-March.
Paid higher education was part of your previous manifesto and is still present this time. Why has that not been done?
The whole free higher education idea was still too fresh last time. No change is deemed a failure in such a short time. Today, some politicians have come to believe free higher education was not such a great idea.
I gather from the manifesto that the state should not borrow. Is that correct?
No. Loans should be seriously considered as a means of paying for important state-level investments. However, we definitely shouldn't borrow to cover running costs.
It says: there is a lot of talk about a wage gap in Estonia, while the labor market is actually segregated based on age and nationality. There is no wage gap?
Enough people are talking about the wage gap. What we are saying is that employers should make greater efforts to integrate non-Estonian speakers.
Social tax ceiling – a tune we've been hearing for years. Why is no one picking it up?
They fear the cost and that someone might say it is unfair.
Sharing the social tax burden between employers and employees is another one of your standards. How much longer?
Some tunes need to be sang for a long time. The problem is that our workers do not know how much they cost in taxes.
You have yourself admitted you're repeating the same old things. How do you measure the effectiveness of these manifestos and what is your personal responsibility?
Roughly one-third of the things we wrote down last time have taken flight, a third have been realized and a third have not taken flight. An entirely satisfactory result. It is only natural that we keep repeating the things that have not caught on. The development of the Estonian economy does not need frequent t about-turns; what it needs is sticking to certain priorities.