Anvelt would allow sector-based immigration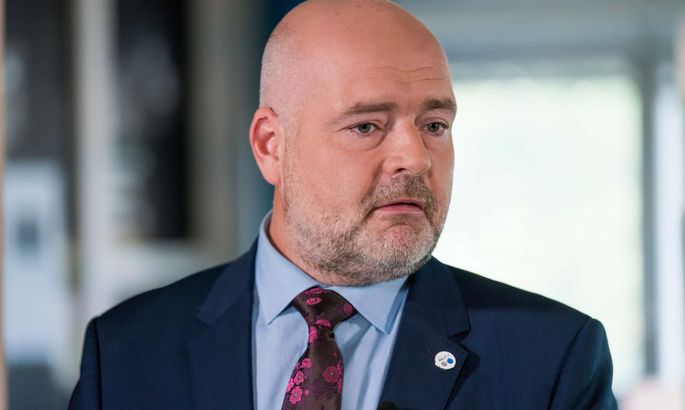 Minister of the Interior Andres Anvelt (SDE) believes labor problems could be alleviated by unions and employers agreeing on sector-based average salary and immigration quotas.
Anvelt said that all manner of immigration policy must first and foremost consider Estonians' labor market position, wage dynamics and employment. "We need to satisfy domestic labor market needs first and only then look beyond if that is not enough," he said. Anvelt admits that the current immigration quota is far from flexible.
Head of the Estonian Chamber of Commerce and Industry Mait Palts said that the government's rigidity when it comes to the quota is due to attitudes in society and politicians' fear of taking steps that would allow more foreign labor to be brought in. "They are also reluctant to educate voters to realize that labor shortage is standing in the way of Estonia's development quite directly."
Palts said that to the best of his knowledge members of the coalition have no consensus on the matter, which is why he believes the matter will not even be discussed before elections. Palts believes it would be sorely needed as lack of qualified workforce and the inability to sensibly import it will cause companies to withhold investments – some have been postponed or canceled already in fears that it would prove impossible to fill positions.
"I perfectly understand that the 25-year quota system has had its day and hope that most members of the government do too," Anvelt said. "At the same time, it is a frightfully sensitive political subject. Estonian people are conservative unfortunately. The general attitude is that locals should be paid more instead of attempts to bring in foreigners." Anvelt admits that coalition partner Pro Patria is being very rigid in this matter.
Abolishing the quota is not the solution, Anvelt said. "We cannot afford a fully liberal labor market as it would be dangerous." The interior minister added that he is responsible for making sure Estonia would not see a critical mass of people from a single culture who would not integrate and form ghettos. Instead of abolishing the quota, Estonia needs to switch to a new model of making use of foreign labor.
Just like employers and trade unions agree on the minimum salary, they could also agree on sector-based salaries with which to hire foreigners. Anvelt said that it would be even more important to agree on sector-based immigration quotas – how many people does a sector need to be able to develop. "A universal quota is also disadvantageous for our workers as it restricts the number of orders," he explained.
Mait Palts has heard of the sector-based wage idea and believes it is sensible and fair. Talk of a quota for individual sectors is new to Palts. "The question in the end is what are we distributing," he said. "If it's those same 1,300 residence permits (Estonia's immigration quota currently stands at exactly 1350 people – ed.), it is not a solution." Palts said that while the idea is worth discussing, he remains hesitant as separating sectors might prove problematic.