Estonia gave Russian spy a residence permit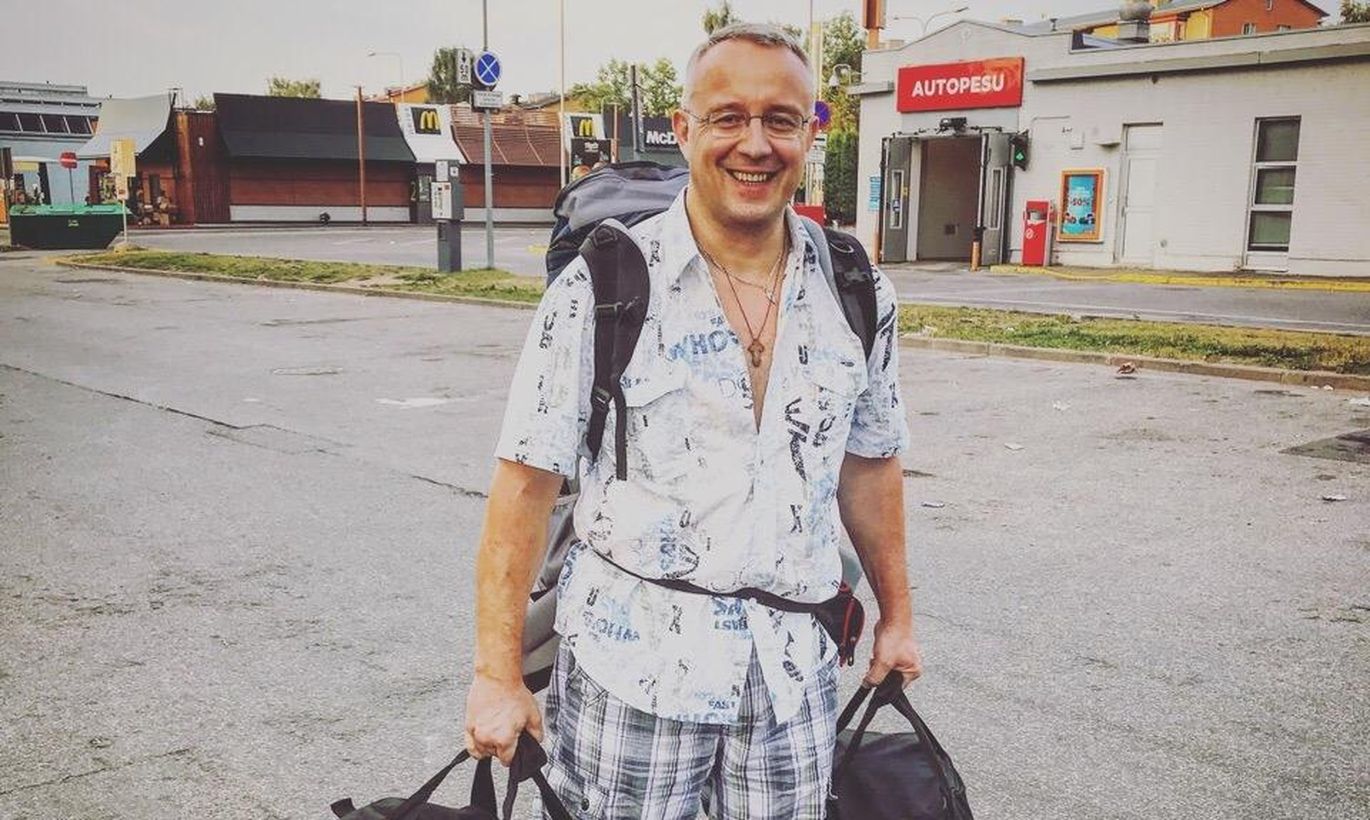 The public thought he would spend five years in Tartu Prison, while he was out in just 11 months. Russian citizen, jiu-jitsu coach Mikhail Petrov (44), who spent a long time spying for Russia in Estonia, has not been deported but is traveling the Schengen area with his family using an Estonian residence permit.
What is one of the strangest spy games of recent years started unfurling with the publication of the Estonian Internal Security Service's (EISS) yearbook in April. Gray for his age, sporting scraggly hair and a mild-mannered expression, the mugshot of Mikhail Petrov did not stand out in any way.
Except for one thing. "Petrov asked for asylum, while we knew he had ties to the FSB," Director General of EISS Arnold Sinisalu said at the time. It was virtually the only thing the head of the security service agreed to reveal about Petrov then.
The press accidentally learned that Petrov would only have to serve one year of his five-year sentence in prison a week later, when Petrov launched a media campaign the likes of which no special service wants to see from inside Tartu Prison.
Petrov claimed, during phone calls to Postimees and other newspapers, that he was not apprehended in the course of a counterintelligence operation but instead came to Tartu using an Estonian visa on June 26, 2017, asked for asylum at the local Police and Border Guard Board (PPA) station the next day and demanded the presence of an EISS operative.
Petrov claimed he handed over video and audio recordings of two episodes in 2011-2013 where he had collected information on EISS buildings, operatives, vehicles and persons who had contact with agents.
The man claimed that while he was associated with the FSB since the beginning of the 1990s, he only carried out surveillance in Estonia over a short period of time and failed to perform the task the Russian service had given him.
11 months instead of 12 years
Why Petrov suddenly became talkative in Tartu Prison in late April is quite clear today. Fearing the Russian justice and prisons system, the former spy sought to make sure EISS couldn't back out of a deal he was promised.
The latter consisted of having to serve just 11 months in prison and a promise not to be extradited to the Russian regime.
"I want to come out of jail and live peacefully in Estonia or, as I have been told is possible, in a third country. I hope EISS will keep its promise," Petrov said in an interview in April, fearing to leave anything to chance.
Everything went according to plan. Petrov's account at Russian social network Vkontakte came alive on July 19 of this year. After a few pictures taken in prison, Petrov poses as a free man in Tartu Bus Station on July 22, ready to go visit his daughter in Berlin.
If usually released Russian spies are immediately sent over the bridge in Narva to Russia and handed an entry ban, Petrov's fate has been something else entirely. He has spent the past months in Berlin and Portugal with his partner and children. He is training harder than ever. Money is tight, but things are alright compared to Russian prison.
This story could end with an ode to a humane state if not for a score of unanswered questions. For example, to what extent can an Estonian residence permit serve as a commodity between special services and former spies? Especially those who seemingly have no right to one.
The PPA refused to tell Postimees based on which they issued Petrov a fixed-term residence permit. Petrov told both the paper and Radio Svoboda that as far as he knows he was given the residence permit based on considerable national interest, even though the PPA maintains that particular clause has never been invoked.
It is possible that the former spy was given a residence permit for professional activity as a coach, an exception provided by law. Representatives of some professions are exempt from having to meet the wage criterion of residence permits – monks and coaches for example.
The catch is that someone who has been issued a residence permit to work as a coach usually needs an invitation from the professional association and must be employed at a club that is responsible for their stay in Estonia.
Petrov is currently unemployed in Southern Europe and doesn't know when he might return to Estonia. Tartu coaches who know Petrov had no knowledge of a club having offered him anything.
A measure of absurdity is added by the fact Petrov had to answer the question of whether he has worked for a foreign country's intelligence service in the past when filling out his fixed-term residence permit application. We will never know what he put down. It likely wouldn't matter as the man already had the internal security service's approval for a residence permit.
The Estonian public can attach new meaning to several dogmas now. First of all, we can draw the conclusion that just like Russia tries to retrieve its spies who get caught in Estonia, Estonia can offer favorable conditions to Russian defectors with enough information to share.
It would hardly be anything special – intelligence history is full of giving persons "protection".
Secondly, it pays to observe that EISS does not disclose the actual punishments born out of deals to avoid giving the adversary an indication of how much useful information was extracted. The distribution of Petrov's punishment was clearly unusual.
The final question is perhaps the most intriguing: if Sinisalu claims EISS knew Petrov worked for the FSB, why was he, as a man who frequently visited Estonia, arrested only after he gave himself up to the PPA in Tartu? Did Petrov's cooperation start in Tartu that day or had it begun earlier?
EISS told Postimees that they cannot provide any meaningful answers to these questions.