Transport company run by old pals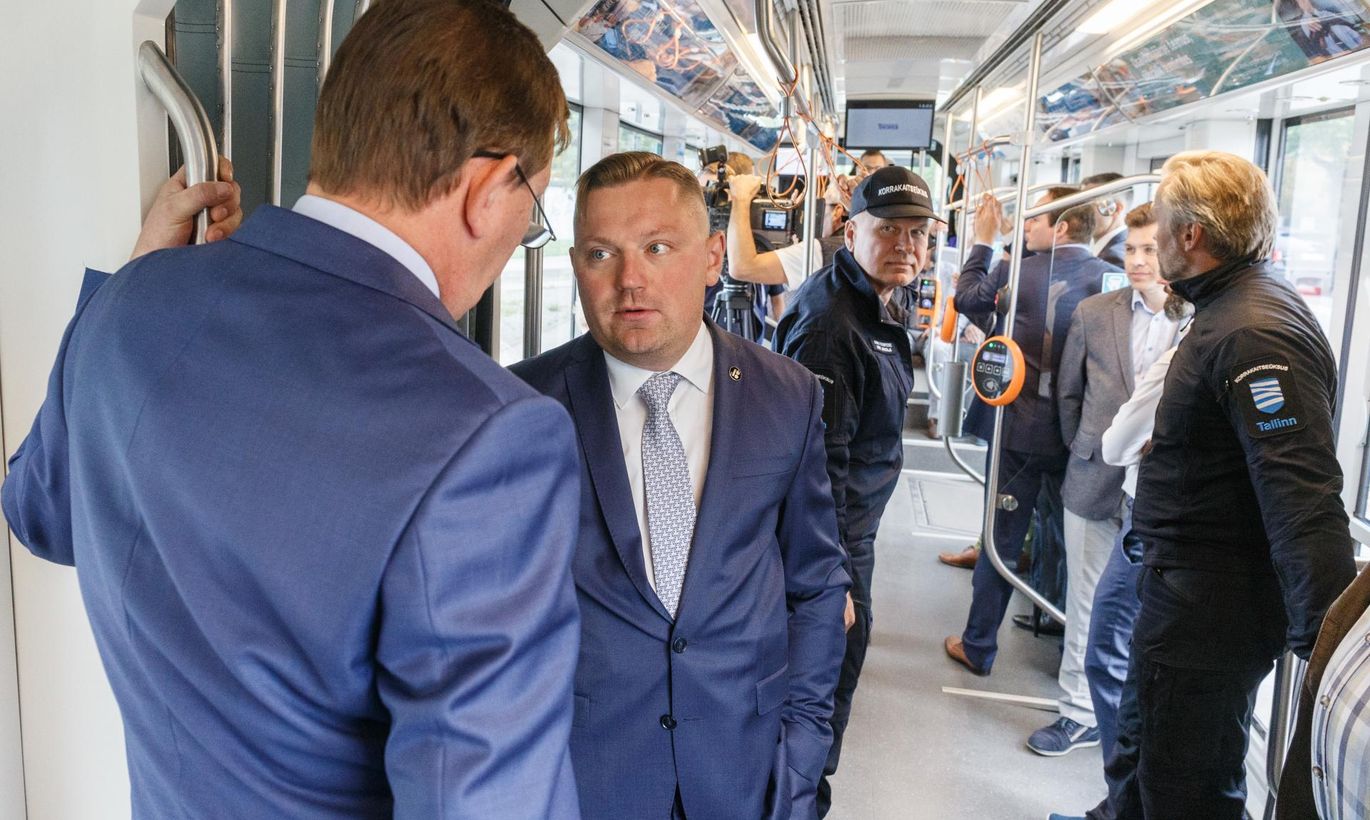 It became apparent on Monday that Tallinn city council member, former Reform Party member and incoming head of Tallinn City Transport AS (TLT) Denis Borodich has hired two people to serve on TLT's board – Lennart Viikmaa and Otto Popel. Viikmaa and Popel make 85 percent of Borodich's €6,500 monthly salary plus expenses benefits.
As soon as news of Popel's new position broke, his antics in Tallinn's environmental department five years ago were dug up. Popel left the department after falling out with then Center Party secretary general Priit Toobal.
Popel and Viikmaa are both old acquaintances of Borodich, while all three graduated from Concordia University together and were fellow party members until 2014. The trio is also associated with a financing scandal involving Edgar Savisaar from a decade ago.
Borodich said he chose Popel and Viikmaa mainly because they can be trusted. «I was looking for particular traits and made personal offers. They have experience in the field of transport, they know their way around IT systems. We need to automate a great many processes at TLT. They are trustworthy. It is important because the company's reputation has been misused in the past,» the CEO said.
Borodich added that while neither man has been active in the coach business before, they have experience in shipping and other utilities. Viikmaa also has legal proficiency which will come in handy in light of past problems with public procurements at TLT. Viikmaa served on the board of Vyacheslav Leedo's company Tuulaja OÜ until February this year.
«I considered holding a public competition but found that I need to look for particular people in the end. I'm very glad they decided to accept my offer. They have been coming in since Monday, and I can feel management improving,» Borodich said.
The question is why did Borodich man the board of scandal-ridden Tallinn City Transport AS with people associated with past scandals of their own, who will no doubt generate negative press and make centrists' rhetoric of a new management style that more difficult to believe.
Chairman of the supervisory board Kalle Klandorf said Borodich was given free hands to pick his team and there was no need for a public competition. Supervisory board member Siret Kotka-Repinski (Center) was not present at the meeting where the makeup of the board was discussed.
Borodich asked about the relevance of someone's past party affiliation in a situation where he is putting together a team of professionals. «I believe that people's political past is irrelevant here. The fact that I've known them for some time cannot possibly be a downside. I do not believe people should be measured based on their current or past party affiliation. It is not an objective indicator,» he said.
When the financing scandal that today sees Edgar Savisaar on trial was still being investigated in 2009, the press learned that Savisaar had secured a short-term loan of €170,000 (2.7 million kroons) from a company called Bravotex that was connected to Sulev Seppik.
The soon to be head of the environmental department Otto Popel was associated with the same group of people, including brothers Siim and Sulev Seppik and their father, top centrist Ain Seppik, through several ventures. Denis Borodich was deputy mayor in charge of the environment and utilities when Popel took charge of the department in 2010. Borodich praised Popel's management credentials already then.
Both Popel and Borodich have graduated from Concordia International University, the former having majored in business administration and the latter in law. Borodich joined the Center Party in January of 2004, with Popel following three months later.
Lennart Viikmaa also has past ties to the Seppiks, among other things, by serving as Ain Seppik's adviser when he was interior minister in 2002-2003. Viikmaa served on the management board of OÜ Hexanor in 2007-2013. Denis Borodich's Vikipeedia page lists that he served as an advisor at Hexanor that is owned by the brothers Seppik through OÜ Tankud (formerly OÜ Multivara).
Viikmaa has also served on the board of the Seppik family's company OÜ Remilder. He has also managed OÜ Royal Estate for a time, standing in for owner and CEO Sulev Seppik.
Viikmaa has also served on the board of OÜ Consultest currently run by Sulev Seppik. The firm is owned by OÜ Hexanor Haldus that is in turn owned by the Seppiks' Bravotex.
Borodich, Popel and Viikmaa have past contacts, with the Seppik family serving as a clear link between them.
Ain Seppik and Denis Borodich were also aligned when they were among eight leading members of the Center Party to leave in 2012. Seppik joined the Reform Party in July of 2013, with Borodich following in December. Otto Popel left the environmental department in March of 2013 and the Center Party a year later. Lennart Viikmaa left Center in August of 2014.