Leedo's business up a hundredfold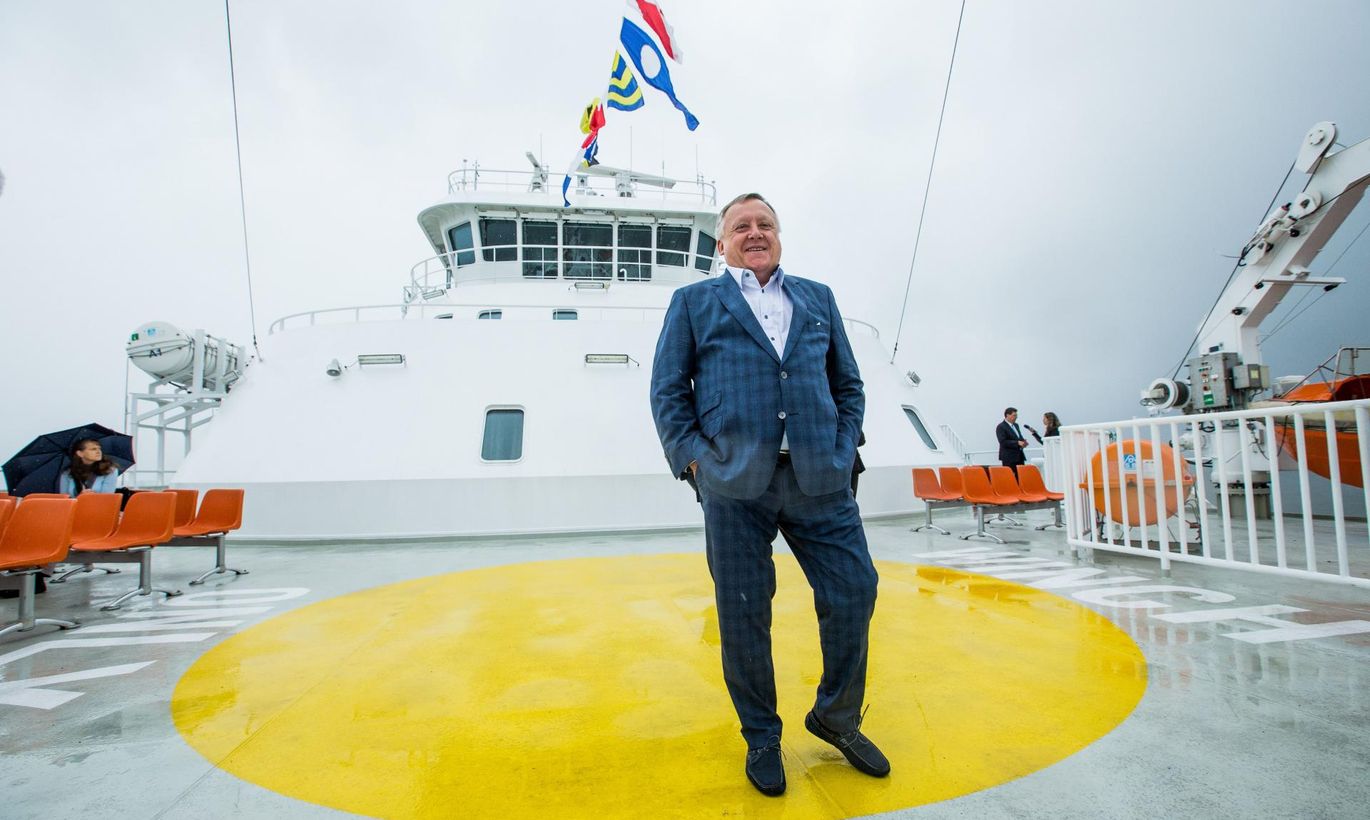 Former ferry businessman Vyacheslav Leedo's company Saare EREK opened a milled log and element houses factory in the city of Jingmen in China's Hubei province on Saturday.
The factory's 15,000 square meters and 100 employees make Leedo the largest Baltic employer in China. Leedo refused to shed light on the project's cost which Enterprise Estonia (EAS) supported with roughly half a million euros. Jingmen, part of the central Hubei province and its 57 million residents, is an industrial region home to major oil refineries, power and electronics recycling plants.
Who are the Estonians keeping the factory running?
We have two people from Saaremaa one of whom is our chief engineer. They speak a little Chinese and have settled in very nicely. I would not reveal their names at this time in fear of attempts to poach them.
Are you producing exclusively for the Chinese market or could we be talking about other targets?
We cannot even meet demand on the level of the city and the neighboring area. The plan was to have a second plant in two-three years; however, if orders keep coming in like this, we will have to start thinking about it in a few months' time. The market is virtually endless.
How big was your investment?
I would prefer not to talk about sums. All our equipment has been procured in line with European standards that pleased the Chinese side. We need fewer people than local log houses makers used to need. Ours is the first element houses plant here. The technology for log buildings is Chinese, while that which we use for element houses is from the Czech Republic.
Chinese real estate development is happening on a colossal scale. How does your plant fit in?
Our factory is a hundred times bigger than what we could have in Estonia but fills only a microscopic part of the market here. One would get the idea by multiplying the construction volume in Estonia by one thousand. Our clients are private enterprises developing residential districts or holiday villages. We are now starting with element houses, while we've been building log houses for a few months. Our annual output is several hundred thousand square meters. We recently signed a contract for a four-story building of roughly 30,000 square meters. And it is among our smaller contracts.
What makes a wooden house so intriguing for the Chinese? You have to import your material?
We buy timber from China, Russia, Finland and Canada. I'm afraid Estonian volumes are too small for China and the distance too great. It is cheaper to bring timber from the Far East, and the timber itself is cheaper as well.
The Chinese see wooden buildings as prestigious. The government has approved a green program that provides major benefits. Once an investor has built a wooden house, they are eligible for tax incentives and reimbursements.
How is the situation regarding workforce and taxes?
We have enough workforce. We have people queuing to get a job should we decide to expand. Salaries and taxes are much lower than in Estonia. China offers foreign investors fantastic benefits. We are exempt from paying taxes for three years.
What would be your recommendation to Estonian businessmen who would like to operate in China?
Patience, patience, patience. First, one must acquaint oneself with local customs. You must be good at what you do and should never bluff. It took us longest to get to know people and customs. We probably would have been able to do everything in three years, but it took us longer. I had to concentrate on the shipping business which was a disruptive factor.
If you have agreed on something, you must honor that agreement. Usually, there's a spoken agreement first after which details are put down. The intentions protocol is the most important thing. Once that is agreed on, common ground will be found concerning the details.
I would take this moment to thank the Estonian ambassador as it would have been very difficult for us without his support. The Chinese side greatly appreciates the presence of a representative from the investor's home country. It lends credibility. The ambassador's mere presence during first introductions helped us secure benefits. Many criticize EAS, but they have been a great help to us.
What is your opinion of the idea to move goods between Estonia and China using the new so-called Silk Road trains?
We hope to have details we can use in our Chinese products but manufacture in Estonia in the future. For that, one first needs a secure transport corridor. The two months it takes containers to reach us by sea is too long.
A new Silk Road train would be brilliant as time is a crucial factor in these things. The quality offered in Estonia is very good for making certain things. If we can launch our factory with success here, quantities will grow and cost price fall for Estonian manufacturers. We are talking about specific elements used in wooden houses: fixtures, doors, windows. Finnish products are also used here.
Could Estonian furniture have a market in China?
Furniture could sell very well here. There is great demand as some houses are ordered furnished. It will come gradually, while certain things, like coat hangers for example, are needed in the millions.