New chairman could deliver Free Party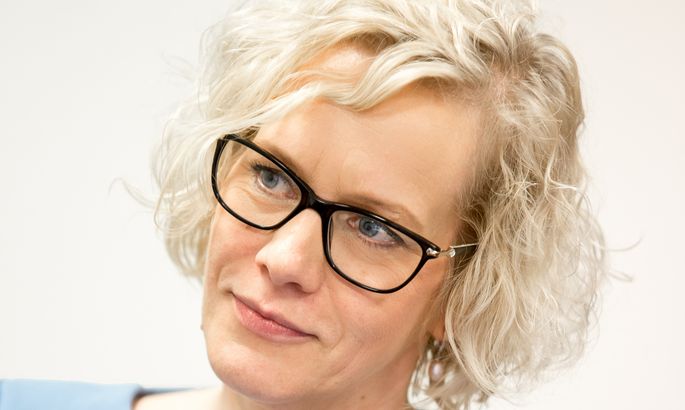 Strife in the Free Party was given new momentum last week with the resignation of board members Monika Haukanõmm and Vahur Kollom. The board had previously lost Elo Lutsepp, Jaanus Ojangu and Vello Väinsalu. Member of the board Jüri Adams believes the party can be saved with the help of extraordinary chairman and board elections.
Haukanõmm, Kollom, Lutsepp and Ojangu sent fellow party members a letter in which they propose an extraordinary general meeting and replacing party chairman Andres Herkel. The letter reads that reasons that call for an extraordinary meeting include lack of a grand plan, in-house dissatisfaction, lack of confidence in the chairman and the party's poor rating.
«The chairman and his supporters on the board have been rigid in their positions. The chairman's comments in the media and so-called spins have contributed to dissatisfaction. Speculation involving the name of Indrek Tarand, attacking former chairman Artur Talvik, so-called information warfare and the search for an external enemy, as well as discussing the chairman's private life in public have not contributed to the party's image,» the letter reads.
Jüri Adams wrote to members of the Free Party that the organization can be saved with chairman and board elections. «It seems to me that the only way to steer the party back toward sensible cooperation is to hold extraordinary chairman and board elections as soon as possible which means convening a new general assembly,» Adams writes in his letter.
«Everyone who has felt somehow left aside or could not see a suitable chairman candidate after Talvik left could run for chairman or vote for their favorites. Personally, I do not believe the results could be very different from those in May, provided we do not see new candidates. Could it improve our reputation and rating before elections? I don't know, but it cannot get any worse than this,» Adams reasoned.
Adams wrote he has no proof that individual moves against Herkel were coordinated. Rather, it has seemed that the people behind them could have had different reasons, even though they aimed for the same outcome. What made it especially difficult to understand what was going on was the fact no one named themselves or anyone else as suitable candidates for chairman.
«Of the people who want to get rid of Herkel, four have left the board following their own initiative. First, it was Jaanus Ojangu, followed by Lutsepp a little later. MP Monika Haukanõmm and faction adviser Vahur Kollom announced their resignation recently.
According to Adams, Haukanõmm and Kollom were present for the board meeting on Thursday and did not give any indication they planned to resign the next day.
«I believe that the more relevant question is why did Vello Väinsalu resign from the board. I believe it was his way to express his displeasure with how board meetings have been a waste of time and damage done to the party's rating as a result of infighting,» Adams wrote.
«It seems that we have the names of initiators and lead characters. There are precious few leaders: Jaanus Ojangu, Monika Haukanõmm, Elo Lutsepp. In addition, around ten people who support them. These people have not left the party.»