Talvik planning a comeback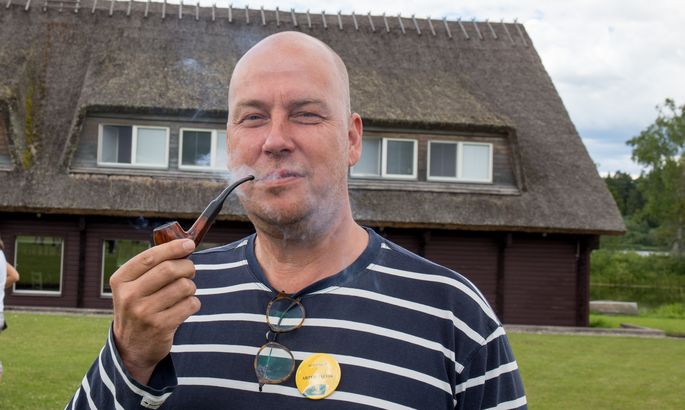 Andres Herkel, who took over the Free Party from Andrus Talvik as recently as in May, has become under fire from fellow party members and several regional heads want to see him resign. At the same time, Talvik is looking for ways to return to power after his decision not to run for chairman and leave the party earlier this year.
Rumor has it Talvik has gathered around himself a court of around ten followers. While it also includes current members of the Free Party, most are from the outside. Talvik would be prepared to take over management of the party without becoming a member himself but only on his terms.
The name of MEP Indrek Tarand has been mentioned as the Free Party's prime ministerial candidate next to Talvik.
Talvik said yesterday that the plan to return to the head of the Free Party would have potential under certain conditions. "I definitely do not want to operate in the Free Party under Herkel and his team. It is a crazy attempt, but if we could somehow return to the roots of the Free Party and if people really saw that, it would have some merit," Talvik said.
The politician said it would require a fundamental change of structure in the party and the shedding of the Free Party's partocratic shell. "That is the precondition for several people to join the party," Talvik hinted.
"Still, there remains a good chance that a lot of people who would be interested in joining do not want to become part of an organization at war with itself. Perhaps if the Free Party saw an explosion and the dead bodies would be taken out so to speak, it would be possible to do something. However, I remain relatively pessimistic of that prospect," he said.
Indrek Tarand has not shed more light on his plans. He told ERR in an interview in May that the Free Party would be a logical choice for him. Herkel suggested Tarand could have a positive effect on the party's rating the day before yesterday, adding that he has already talked to the MEP.
Tarand did not reveal his hand yesterday either. "I'm currently busy seeing to the publishing of a Catalan translation of a Karl Ristikivi book in Barcelona in December. This is good enough for the conclusion that I'm not doing anything else," he said.
Herkel's situation as head of the Free Party is complicated. The monthly poll by Kantar Emor (ordered by Postimees and BNS) has seen the party's rating fall short of the five percent election threshold in recent months.
Several regional heads of the party have expressed their displeasure and criticized Herkel for management mistakes and poor campaign preparations. Chairman of the Pärnu area Heli Künnapas told ERR news program "Aktuaalne kaamera" on Tuesday that Herkel should resign as chairman.
"By today, we really demand and expect the chairman to resign – this address comes from several regions, both from regional heads and members of the board," Künnapas told ERR. "We are willing to convene an extraordinary general assembly," she added.
Herkel did not answer Postimees' calls yesterday. He has previously said that claims the party lacks a plan and messages for elections are not quite accurate. Herkel has not deemed it necessary to resign.
The Free Party's highest management organ other than the general assembly – its representative body – will convene at the end of the week.