Tammist to lose in salary as minister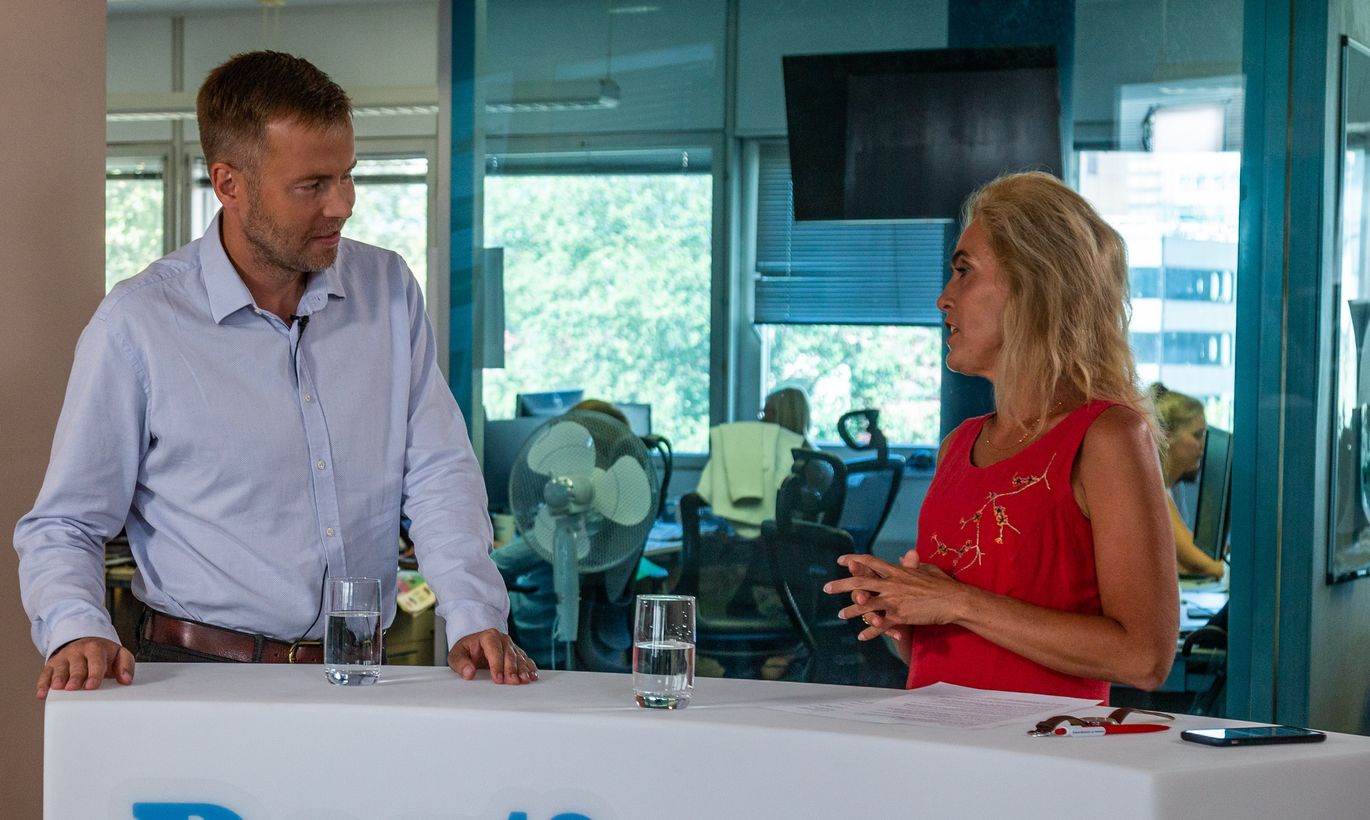 Incoming minister of entrepreneurship and information technology Rene Tammist admits that he will be paid less as minister than as the sole member of the board of the Estonian Chamber of Renewable Energy.
When Janek Mäggi became minister of state administration, President Kersti Kaljulaid said it left her feeling uneasy. One part of her concern is conflict of interests. What will you tell Kersti Kaljulaid to ease her mind?
There will be a clear divide between my work as minister and as head of the chamber. The latter will have a new manager in less than a week, and I will be recalled. I have no business interests in the sector, nor have I agreed to represent anyone.
What will you tell members of the chamber when they approach you? You are still the same person.
I will not change my position. I will stick to my guns in terms of the green ideology being a global megatrend. My positions regarding energy policy will he shaped by discussions inside the party. Should the party, faction or government task me with defending certain positions, that is what I will do.
We could also say you ran out of work at the chamber: Nelja Energia was the most influential member and has now been acquired by Eesti Energia. Any comment?
We should first wait for the competition board's decision regarding Nelja Energia. However, such connections are arbitrary. The chain of events started with certain steps by Urve Palo (to resign as minister and leave the Social Democrat Party but remain in the Riigikogu – V. K.) after which Jevgeni Ossinovski started looking for a new minister which eventually led him to me.
Considering the chamber paid its board more than €83,000 last year, as well as the fact that you are the only member of said board which means you made around €7,000 a month, it begs the question: will you lose in terms of salary upon becoming minister?
Public sector wages fall short of their private sector counterparts, and I believe it is perfectly natural. But it is an interesting challenge. It is a sum of different factors and arguments I looked at. It is a matter of honor to serve one's country.
I take it you did get paid €7,000 a month.
I will not provide a straight answer here. The private sector has different means for motivation. I haven't really taken the time to look at public sector motivation yet.
Your relationship with Eesti Energia has been strained. Have you sat down with CEO Hando Sutter to discuss the new situation?
I have not. But my work with the chamber has been concluded, and I will concentrate fully on serving as minister. I take the challenge very seriously. Additionally, energy is not really my field, and I do not know how often I will have to talk to Sutter.
You predecessor, Urve Palo, is an experienced politician. How big are her shoes?
I greatly value Urve Palo as a politician. Her style is her own and so are her decisions. I will try to create my own style and face in politics.
You have been an entrepreneur, the rental houses project cannot really seem sensible to you?
Decisions have been made and measures developed for the state houses project and high-speed broadband for rural areas. I will not be reversing these decisions. My priorities at the ministry will be development of the e-state, including cooperation with the startup community, boosting the export capability of Estonian companies and energy recovery of buildings.
Information technology is a new field for you; how confident do you feel?
I feel quite at home in this area. Indeed, the user friendliness of e-services leaves something to be desired and everyone still remembers ID-card security concerns.
The government has allocated resources to change that: €118 million over the coming years – for modernization of services, addressing security concerns, infrastructure investments and new services. The latter seems especially intriguing; I'm thinking along the lines of proactive and invisible administration.
Can you give an example of negative e-state user experience?
The company registration portal. Some things could be improved there, and we have a great opportunity to keep developing the service.
Little work has been done on it, and I fully understand that as it was developed using EU subsidies, no new investments have been made into these services and user friendliness has perhaps not been high on the priorities list.
What are your plans for Enterprise Estonia (EAS)?
One step at a time. I'm still a ministerial candidate. I can reveal a more concrete activity plan once I have been sworn in.
You were very young when you joined the social democrats, 18 years. What has fascinated you about the party and kept you there for so long?
At first it was just fun company, lots of debates, interesting trainings – next came the ideology. The worldview still calls to me.
What do you see as its central aspect?
Consideration. The Social Democrat Party is also very innovative which is something I hope to contribute to as minister.
You will likely be sworn in on August 22. How will you prepare?
I need to finish handing things over at the chamber. I will also try to work through as much material as possible and specify my activity plan, so I can get to work from day one at the ministry.
Serving as minister is stressful. How much of a good night's sleep are you willing to sacrifice or which hobbies to give up?
Compromises will certainly be in order, but I hope I will be able to strike a sensible balance between work and private life. I run long distance in the early hours of the morning, so I believe I will not have to change anything there. However, I count on the job being demanding.