Hellish heat descends on Estonia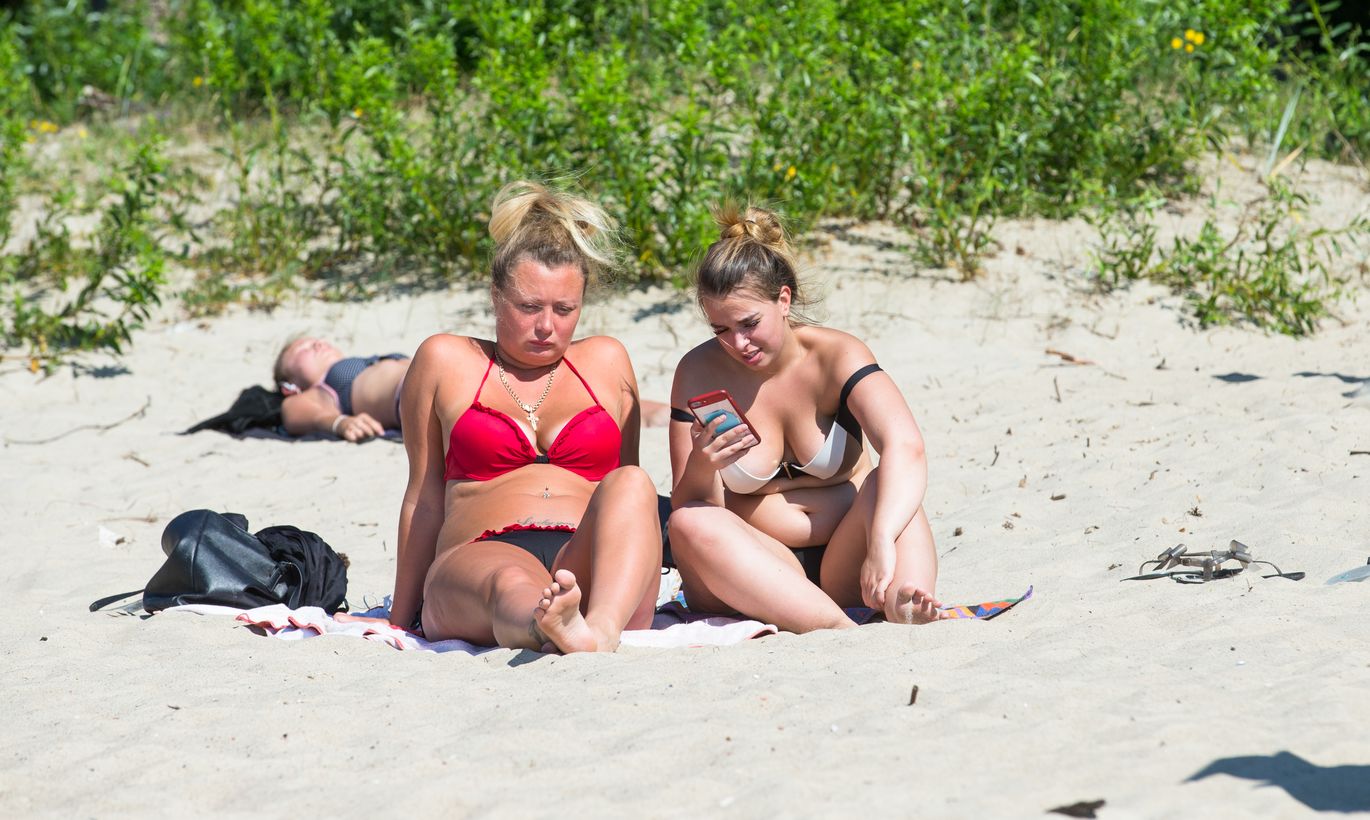 Estonia's heat records are about to be broken, the weather service warns. A wave of unusually hot air, rare in the Northern regions, will reach Estonia on Saturday and Sunday. This may be welcome news for holidaymakers, but people with weaker health are likely to suffer.
Raul Adlas, chief physician of the Tallinn emergency medical service, was asked how the heatwave has influenced their work and whether health problems caused by to merrymaking with alcohol have become more frequent.
"There have been approximately four heat stroke cases per day during the past week, 15 in some days and only one in others," Adlas said, having checked his computer.
"This is not too big a burden. People travel a lot these days and tourists tend to seek out sunny weather at 30 degrees Centigrade."
First aid patients suffering from heat are mostly elderly or quite old, Adlas remarked.
"Their resources are limited, and heat causes them a number of problems all at once. The heart and the circulatory system cannot move enough blood around to make sweating possible. They also dress up warmly quite often out of habit. The elderly do not sweat a lot unlike young people. Overheating causes shortage of breath and symptoms of cardiac insufficiency. Sometimes they need to be hospitalized and placed on a drip," Adlas said.
The 2003 heatwave in Western Europe was the worst of 500 years and the heat claimed more than 70,000 lives all over the continent. It was especially serious in France where August is the nationwide month of holiday. Northern France saw air temperature in excess of 40 degrees Centigrade on eight consecutive days.
Approximately 15,000 people all over the country died of heat and the victims were mainly elderly people living alone.
Adlas stressed that the tragedy 15 years ago should be remembered, since the situation in Tallinn is becoming similar – the elderly live alone, the young are in a cottage, out of town or traveling abroad.
"Yesterday when I was on duty there was an elderly person left unattended. They do not remember to drink water, to ventilate the rooms, to dress appropriately or to take medicine. Have more interest in how your elderly relatives and acquaintances get along," Adlas invited.
The medical emergency service is prepared for the record heat expected over the weekend; ambulances can cool down patients or use the drip to lower their body temperature.
"The main burden will apparently be borne by hospitals where we take the sick. So far, we have managed with the resources available in Tallinn and have saved the ones possible to save," Adlas said.
He recommends all the merrymakers this weekend keep an eye on each other. Those falling asleep drunk on streets or in the countryside are certain to suffer sunstroke.
Margus Viigimaa, cardiologist of the North Estonian Regional Hospital, says that heat overstresses a person's heart, while people are more physically active in summer, they overeat and consume alcohol.
Moreover, they forget to hydrate. The body loses mineral salts through sweating, as a result the blood becomes thick and it is difficult for the heart to circulate it. Viigimaa recommends forgetting about physical exertions during heatwave.
"We have to learn having siesta like they do in Spain. You have to be active from early morning until 11 a.m. and in the afternoon when the worst heat is over," he reminded.
Kuido Nõmm, head of the Tartu University Clinic emergency department, said that all chronic diseases become more acute with heat. Blood vessels expand, this makes cardiac and pulmonary diseases more serious. 
"The old people and infants simply become exhausted with the heat if they cannot find a cool place," Nõmm said.
Every July, regardless of weather, is a record month in the emergency departments – family doctors are on vacation and the sick turn to the emergency room for help.
Pets suffer as well
"People have come to us straight from concerts complaining that their pet has become strangely passive in the shoulder bag. And they ask us to do something," says Andrus Joost, veterinarian and head of the Tatari veterinary clinic. "They may have a lot of fun, but this need not apply to their pets,"
Joost reminds dog owners that they should not take their pets along everywhere in hot weather. Walking the dog should be timed for early morning or late evening.
Besides the scorching midday sun, the hot pavement also burns the paws. "And one shouldn't take their pets to the beach. They would not enjoy it at all," Joost says.
No one should leave their pet – a dog, a cat or any other animal – in a car. "Not even for five minutes," Joost warns. Unfortunately, it happens anyway.
"There is somebody every year who just popped into a store but had some delay while paying and the five minutes dragged on to 15. And that is quite enough – the pet has heat stroke," Joost explained.
The problem is that the animal cannot ventilate in a stuffy car. Vets mainly encounter dog and cat breeds with snub noses. "They have trouble breathing anyway," Joost explained.
If one has to stay outside with a pet for longer time, Joost recommends taking water and towels along – towels can be soaked and placed on the animal when necessary.