New firepower for the Defense Forces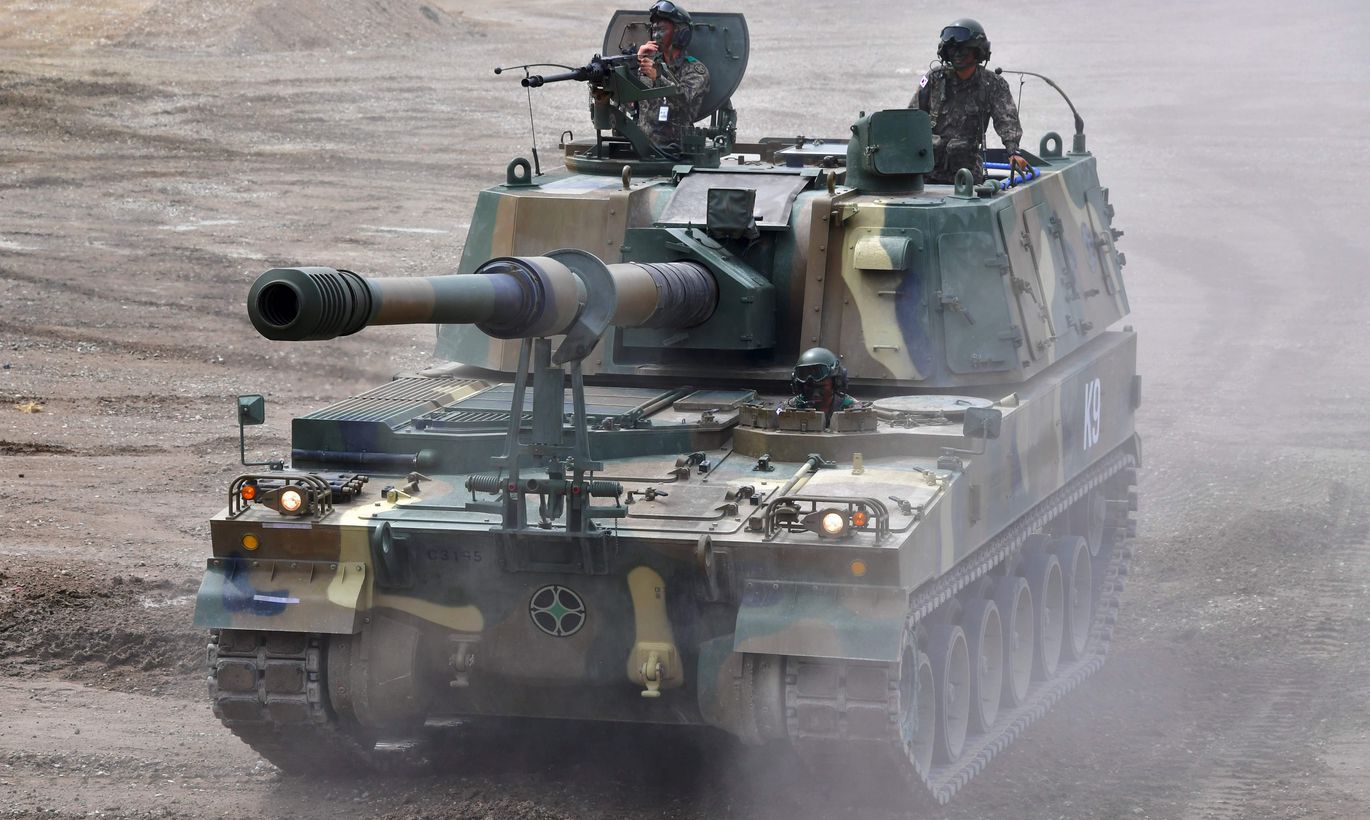 Today will mark the conclusion of one of the three biggest Estonian weapons procurements of the decade – the acquisition of K9 Thunder self-propelled artillery. Defense circles regard the €48-million transaction as favorable for Estonia. The 40-ton weapons systems will be piloted in 2023 by conscripts who are still attending basic school today.
A series of trips to South Korean weapons plants and nearly one thousand pages filled with technical details – that was the sum of Estonia's acquisition of its most powerful weapons systems to date.
The contract to be signed in Tallinn today will see Estonia buy 12 slightly used self-propelled howitzers, spare parts for five years and system-specific tools from the South Korean government. Another contract will be signed with manufacturer Hanwha Land Systems for training and maintenance.
Information available to Postimees suggests the weapons systems have been in service in South Korea for nearly a decade. They have not been used for training but have been kept in constant battle readiness.
"The K9 Thunders will come from the border [of South Korea and North Korea] where they were kept in a high state of battle readiness. The South Korean army had very strict requirements for this weapon," said Lt. Col. Kaarel Mäesalu who is an artillery inspector with the Estonian Defense Forces.
One dozen bare minimum
The K9s should arrive in Estonia in late 2020 and early 2021. They will be brought over by sea in pairs of two. Upon arriving, the systems will first be equipped with Estonian Defense Forces communications technology and made road legal by installing lights.
Next, the K9s will be taken to Tapa where they will gradually replace the 1st Infantry Brigade's artillery battalion's current main guns – 155-mm FH-70 howitzers. The move will deliver a serious boost to the brigade's effective range and maneuver capacity: effective range will grow from 24 kilometers to 40 kilometers. Instead of several minutes, the battalion will be able to open fire and relocate in seconds.
The five-men crews of the weapons systems will be composed of conscripts starting in 2023. The unit should be battle ready in three years.
An important part of the contract is an option to procure another dozen K9 Thunders from South Korea under the same conditions in a given time period. This first requires a government decision.
It is clear that the 12 mobile guns to be purchased today make up the bare minimum with which the brigade can ensure maneuver capacity. Every additional system would boost that capacity notably, and Defense Forces members make no secret of the fact Estonia desperately needs it.
The decision is not an easy one as the price of weapons systems makes up just a third of service costs. The rest will be spent on keeping the weapon operational over the next 30-40 years.
Painless negotiations
Mobile artillery guns themselves are not enough to complete the 1st Infantry Brigade's long-range fire capacity. Next, the state will have to procure fire guidance APCs and evacuation tanks. Estonia recently procured Leopard 1 evacuation tanks form the Netherlands; however, they might not be powerful enough to winch out 40-ton K9 Thunders. It is possible Estonia will have to procure even heavier machinery.
Experts told Postimees that the deal with South Korea ended up more favorable than they had anticipated. This was due, among other things, to a trilateral agreement between Estonia, Finland and South Korea that made it possible for the former to procure K9s on the same conditions as the Finns. Estonia's northern neighbor procured 48 mobile guns. No party is at liberty to reveal the price of a single K9.
"I dare say we saved on the machines themselves, plus on spare parts and even training. Looking at the total volume of the contract – we achieved notable saving," said Priit Soosaar, head of the procurements department of the Estonian Defense Investments Center.
While the procurement process took 18 months, the two governments did not have any major arguments. Unlike when Estonia procured CV90 IFVs from Swedish arms manufacturer BAE Systems some years ago. The agreement regarding the vehicles themselves was made quickly, while negotiations concerning servicing were very difficult.
Everything was different with South Korea: everything Estonians asked for was granted. For example, the government wanted a number of special tools for maintenance that were granted. The latter include tools for electronics diagnostics and weapon disassembly of the K9 Thunder.