The Bermans' peculiar transactions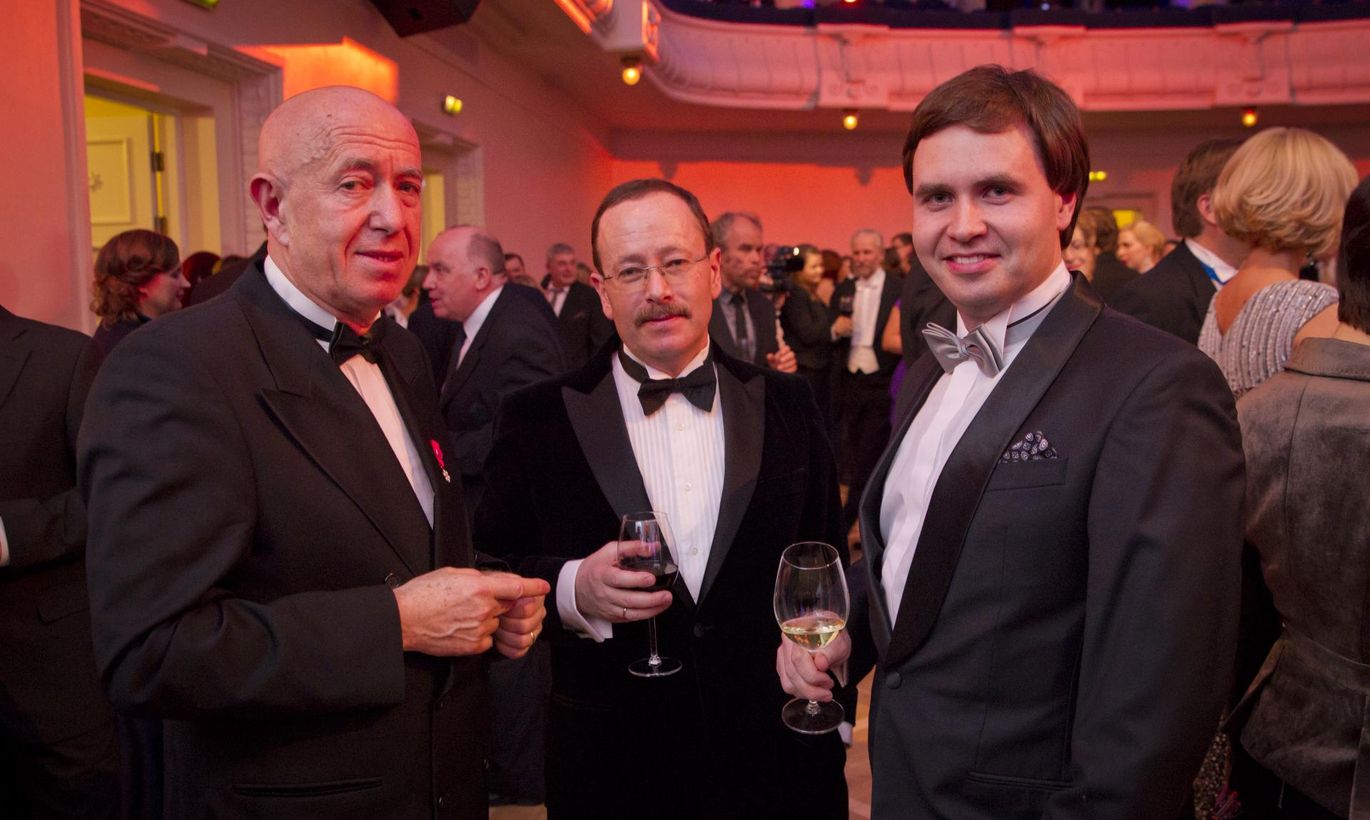 Estonians most keen on using tax havens are surely the major owners of shipbuilder BLRT Group, the Berman family. Members have companies run by shadow executives in Malta and Panama, newly leaked documents suggest.
For years, the Bermans managed their controlling holding in BLRT through Estonian company Ferriol. Ferriol and the Bermans' shares moved into the name of SOLV International Ltd. in Malta in August of 2016.
The Maltese firm is an international tax consultant run by two long-time agents of the Bermans: local tax lawyer Christian Ellul and accountant Karl Schranz. They are financial sharks who have made consulting foreigners their bread and butter.
The reach of Ellul and Schranz is reflected in the fact they were in business with Slovenian businessman Marian Kocner over whose money laundering scandal Slovakian journalist Jan Kuciak was murdered in February.
The Bermans' love for Malta has more to do with tax optimization than the soothing Mediterranean climate. Income tax cost on dividend payments is four times higher in Estonia at 20 percent compared to just 5 percent in Malta if the company is managed skillfully.
Therefore, it is little wonder major owner of BLRT Feodor Berman, who started as an engineer in the 1970s, uses a company called Friol Investments Limited to move his assets in Malta. His brother Igor Berman has a holding company called IB Holding Limited and son Mark Berman a firm called Marim Trading Limited in Malta. All three were founded on the exact same day: April 9, 2015.
The Estonian public would likely know nothing of the Bermans' companies in Malta without the Panama papers. The names of BLRT Group's owners cannot be found in association with said companies that are run on their behalf by Ellul and Schranz. However, it turns out Malta is not the only place the Bermans move money around.
Threads leading across the Atlantic
New Mossack Fonseca documents at Postimees' disposal suggest the Bermans have also been active in another favorable tax region – Panama.
The documents reveal handwritten statements by Mark Berman and copies of his passport from January 2016 in which he marks himself as a beneficiary of Exmoor Finance Corporation in the British Virgin Islands and Poynton Investment Corp. in Panama. If the former went under with not much business activity last year, the latter was used to move hundreds of thousands of euros, shares and even gold before being liquidated.
Things become interesting when we take a look at transactions.

For example, on November 9, 2015, Poynton planned to give a long-term loan of five million euros to Mark Berman's Maltese company Marim Trading Limited. The contract was signed only to be changed with an annex a year later.
The change saw Poynton's claim against Marim – now in the sum of €3.34 million – move to oil shale businessman Raivo Tamm who lives in Switzerland. The loan term was 12 years and total interest 1 percent.
Tamm secured another Poynton claim. The latter had sold Marim over €200,000 worth of U.S. share fund shares and 120 ounces or 3,3 kilograms of gold. The money was to be paid over five years from time of transfer. Tamm took control of the claim and Berman became his debtor on paper.
The true parties involved did not appear anywhere in the process – the transaction was signed by Poynton shadow executives appointed by Mossack Fonseca on one side of the ocean and Marim's accountant Karl Schranz on the other.
Mark Berman told Postimees on Wednesday that contrary to what Mossack Fonseca documents suggest, Poynton was not his company. "I have not been the true beneficiary of Poynton. The company's true beneficiary is Raivo Tamm who is my long-time friend and business partner," Berman said.
Therefore, the man claims that he did not siphon assets from one company to another but simply took a loan from a friend and bought financial instruments. "My company wanted to buy said assets from Tamm's company. It was a normal business transaction," Berman said regarding the purchase of gold and shares. Tamm, who lives in Switzerland, remained unavailable yesterday.
Brokers had had enough
To believe the documents, Berman and Tamm's smooth sailing started nearing its end in May of 2017. In-house correspondence reveals that Mossack Fonseca employees, made cautious by the Panama papers leak, had started to follow the law to the letter.
During a background check, they came across U.S. resident Mark D. Berman who had gotten into trouble with the law and started to hound Mark Berman for proof he was not the same person. A series of emails leave no doubt that Mossack Fonseca still considered Berman the true beneficiary of Poynton as recently as last summer.
Berman said after months of requests that he is not an American resident. "You have a namesake. I have nothing to do with the States. I last visited as a student in 1998," Berman wrote last summer while on vacation.
Poynton's transactions became increasingly confusing. In July of 2017, the firm tried to enter into an agreement with member of the board of BLRT Group subsidiary Dekoil, Sergei Melnikov, through Mossack Fonseca. Melnikov allegedly had a €602,220 claim against a company in Cyprus called Klimentav Investments Limited that is a Dekoil shareholder. Because Poynton allegedly had an identical claim against Melnikov, it was agreed Poynton would buy the claim from Melnikov.
It is likely the deal never went ahead as Mossack Fonseca started asking the sides about grounds for the transaction. The company was sick of asking questions without receiving any answers by late October last year and announced it would stop acting as Poynton's agent.
Four shadow executives of Poynton who were employees of Mossack Fonseca signed a resignation application in Panama on October 30. Owners ordered a part of documents sent to tax lawyer Marek Herem from Tallinn law firm ATTELA.
However, why was Mossack Fonseca in possession of a statement by Mark Berman where he claims to be the beneficiary of Poynton? "It is possible I was helping Raivo Tamm on some Poynton project and was also required to present some documents," Berman offered.