EKRE wants Anvelt citizenship explanation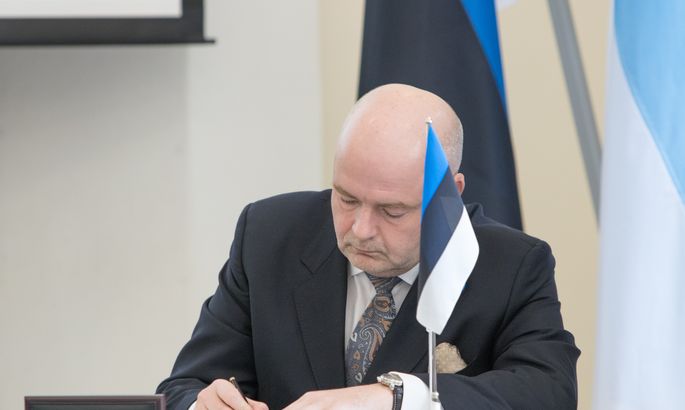 Deputy chair of the Riigikogu faction of the Conservative People's Party (EKRE) Henn Põlluaas has sent a letter to Prime Minister Jüri Ratas, asking whether and how the state plans to check the legality of Minister of the Interior Andres Anvelt's citizenship.
"The press has expressed justified doubt, based on archival data and legislation of the prewar republic, that Minister of the Interior Andres Anvelt has been given citizenship by birth based on incomplete or false information," Põlluaas explained.
"Giving citizenship by birth to a person who has no right to it is a serious violation. Especially in a situation where that person is directly responsible for this field of policy and the officials who registered the citizenship," Põlluaas finds. "The public has a justified expectation to have members of the government explain justified doubts surrounding Anvelt."
In his letter, Põlluaas asks how commonplace it is for interior ministry officials to register or reregister people's citizenship following own initiative.
"Anvelt was given citizenship in naturalization procedure in 1992; however, it was reregistered as citizenship by birth in 2017, following Anvelt's interest and supposedly an initiative by ministry officials. Having officials pursue the minister's personal affairs qualifies as misuse of authority. We want to know what the government plans to do about this situation," Põlluaas said.
"We also want an explanation of how it is possible Andres Anvelt's citizenship by naturalization was reregistered as citizenship by birth without presenting a single document to prove his right to it while other persons – including the offspring of so-called optants – are required to prove their right to Estonian citizenship down to the minutest details."
Põlluaas wants to know how the government plans to ensure verification of the legality of giving Anvelt citizenship by birth and proceedings to revoke it if necessary, considering the matter concerns the minister's administrative area, as well as that Anvelt is an interested party in the matter.