Ultras, terror, and a sinking stadium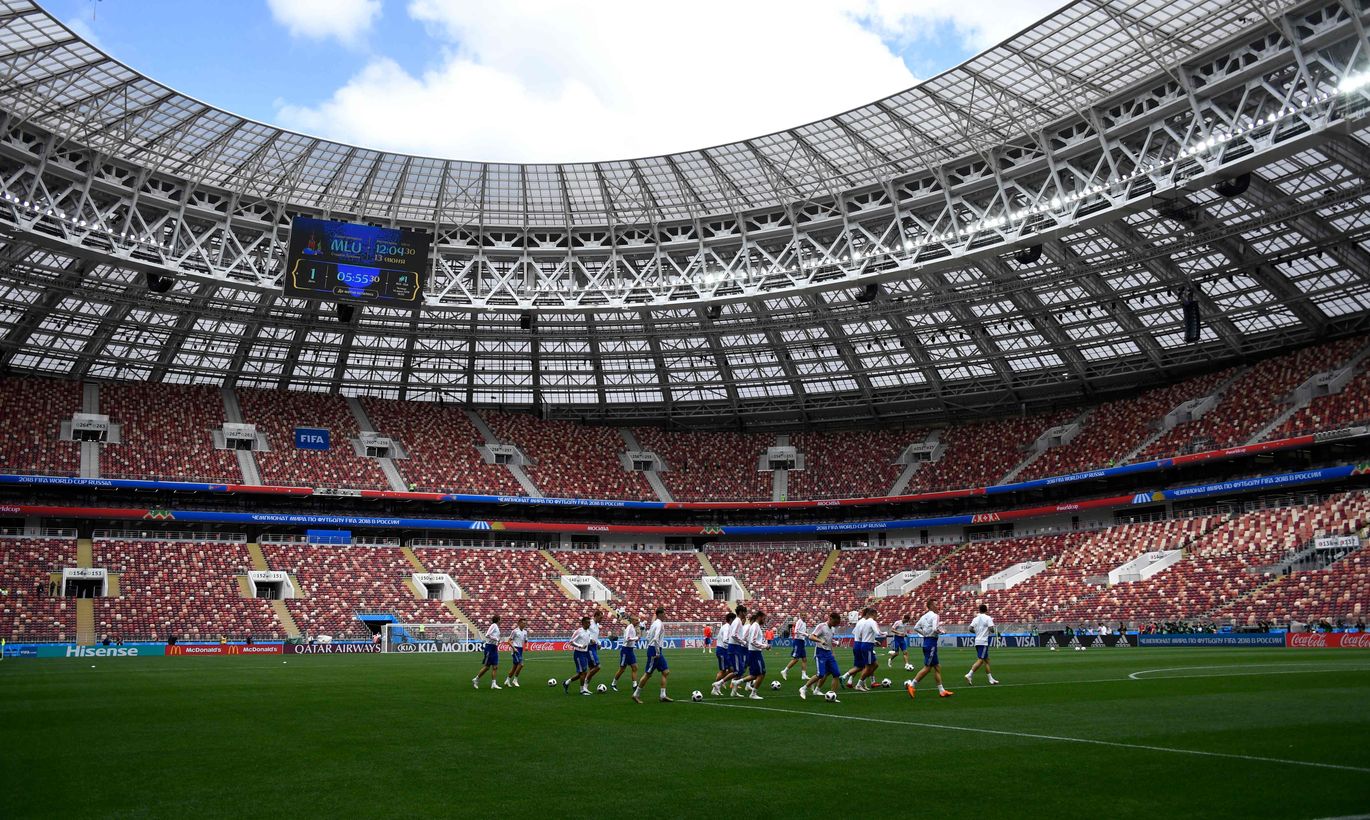 Russia has put a lot of money and other resources toward the FIFA world championship set to kick off in the country tomorrow. Investments are aimed at preventing risks but might paradoxically entail others.
Germany and the UK have given their citizens a set of recommendations to keep in mind during the world cup. Estonia will not issue official recommendations as it is believed not as many people will be traveling to Russia from here.
Ultras
The first and most anticipated danger is posed by crazed soccer fans or ultras who have resorted to hooliganism in different countries. The most infamous of recent incidents concerns Russian soccer fans who attacked their British counterparts in organized groups of several dozen people at the 2016 European championships.
The Russian administration approved of the incident back then. Deputy Speaker of the State Duma Igor Lebedev expressed his support for the fans. "I see nothing wrong with fan skirmishes. On the contrary, our guys do good! Carry on!" Lebedev wrote on Twitter, criticizing French security forces instead.
That is why the UK has warned its fans against excessive demonstrations in Russia. At the same time, Russia's best-known soccer hooligan Vassili Stepanov told Postimees in mid-May that nothing like what happened in France will be repeated in Russia. "There will be nothing of the sort. The soccer world cup is the largest sports festival for Russia after the two Olympics. Soccer hooligans will not be allowed to ruin it," he said.
TV3 soccer commentator Kalev Kruus and his friends plan to attend the match between England and Belgium to be held in Kaliningrad on June 28. Kruus said that he has no fears. "For some reason I believe Russians will have an easier time keeping their ultras in check at home," he said.
"I watched an "Aktuaalne kaamera" news story where young Russians were asked about the world cup. The one thing their answers had in common was hope that Russia manages to host the event successfully. It was very positive," Kruus said.
The other threat accompanying all manner of mass events is terrorism. The world championship will host 64 games on 12 stadiums in 11 cities, meaning there are a multitude of targets to choose from. Russian special services have been allocated a lot of additional resources to prevent potential attacks by ISIS and other terrorist organizations.
Even though relations between Russia and Europe have deteriorates lately, special services are cooperating in this matter. That is why it is probable the threat of terrorism will be kept on the same level as it was in France in 2016.
"We saw one of the attacks take place near the State France stadium in France in 2015. The terrorists could not enter the stadium but tried to attack when the game had ended instead. They are looking for large crowds. I believe Russia has drawn its own conclusions from that," said Kalev Stoicescu, research fellow at the International Center for Defense and Security.
German police have warned the country's fans of potential threat of terrorism. They believe the likelihood of attacks to be quite high as a lot of Russian citizens have fought for ISIS in Syria and Iraq and have now returned home with hopes of getting revenge on the Kremlin. ISIS has mentioned soccer in its propaganda on numerous occasions.
A part of additional resources for security forces has been put toward spying on foreigners. This does not concern most soccer fans but rather journalists, officials, and public figures who plan to travel to Russia.
The Estonian Information Board's yearbook describes a system Russia has for picking targets. Filling out the visa application provides the country's special services with initial information.
The danger of recruitment does not concern everyone. Special services pick out more promising candidates. This should be kept in mind when one plans to take with them information mediums or smart devices. It is recommended to keep such devices close to one's person. Germany has suggested its officials leave their smart devices at home.
Stadium safety
The constructional integrity of stadiums is perhaps the most hypothetical but also the most potentially destructive concern. The stadium in Kaliningrad has been talked about the most as it was built on a swampy river island with much less soil filled in than originally planned.
The stadium that is located between the new and old Pregolya River last sunk in February. The fate of the project has been similar to many other Russian ventures. The stadium's project manager was convicted of tax fraud, fraudulent conduct, and squandering billions of rubles meant for the construction of the stadium.
This resulted in a thinner layer of soil beneath the stadium. Instead of the original plan of using 6 meters of sand the ground beneath the stadium was filled with 3 meters of loam which could be one of the causes of sinking.
Kalev Kruus is not afraid of the stadium. "If FIFA has accepted the stadium, it cannot be entirely without doors and windows," he said.