Court closes Savisaar's case due to his illness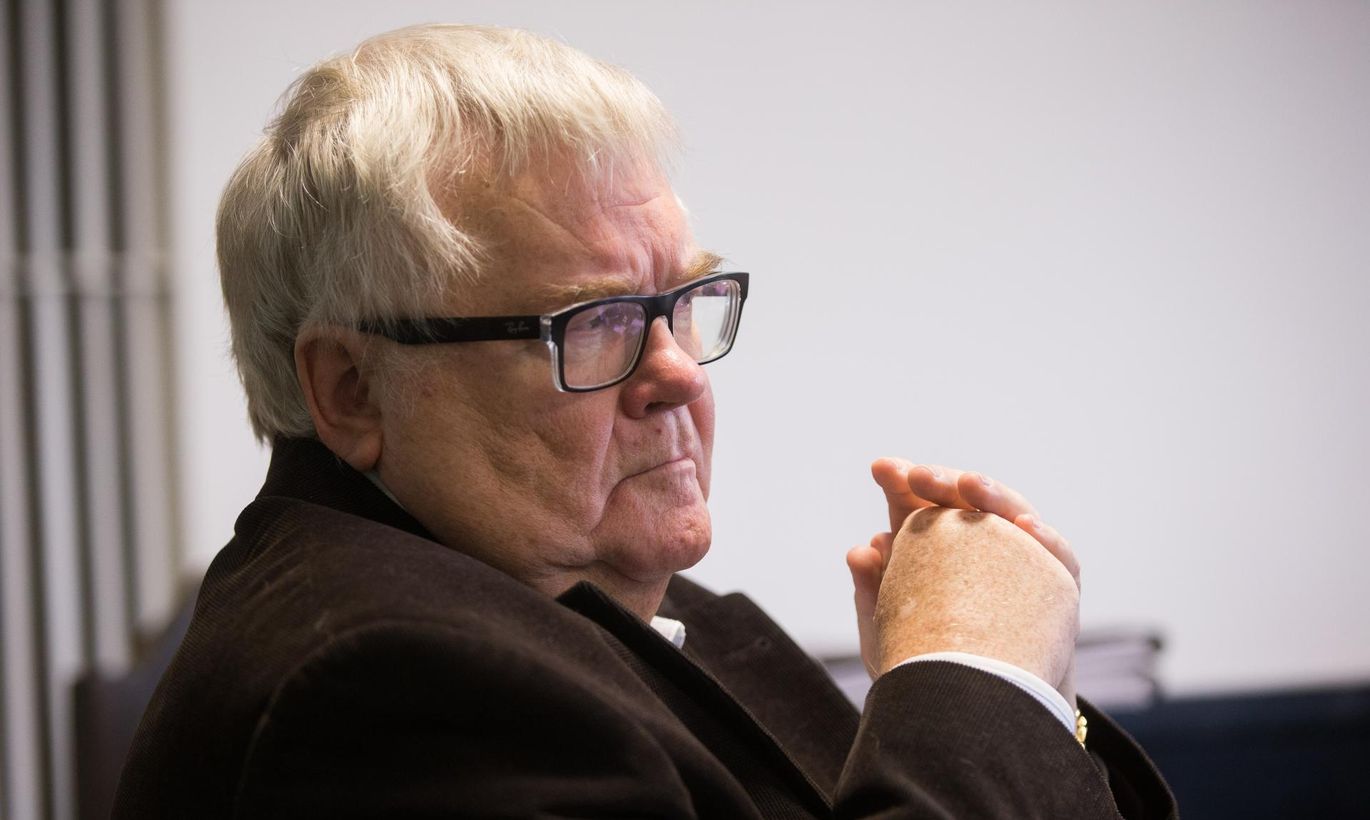 The Harju county court decided on Tuesday to close the court case of former leader of the Estonian Center Party and ex-mayor of Tallinn Edgar Savisaar at the request of his defense lawyer Oliver Naas in connection with Savisaar's severe illness.
The court found that Savisaar suffers from severe and chronic illnesses and since there is no hope of recovering, he is not capable of attending hearings nor serving a sentence if he is found guilty. The court based its decision mainly on the expertise opinion of endocrinologist Vallo Volke, according to which it could be life-threatening for Savisaar to attend the hearings.
The court said that although most experts have said that Savisaar is capable of attending hearings, practice has shown something else as the condition of Savisaar has worsened during a hearing on several occasions and he has been taken to hospital, adding that there is no reason to question the competence of paramedics.
The court did not agree with the prosecutor's claims that Savisaar only goes to hospital ahead of court hearings, since the latter has been in hospital also at other times. The court also said that Savisaar's memory is also not the same as it used to be and his illness is irreversible, therefore the case has to be closed.
Oliver Naas, the defense lawyer of Savisaar, on Tuesday once again applied for the corruption case of his client to be closed due to the latter's bad health, while the prosecutor did not agree with that.
According to Naas, most of the experts who assessed Savisaar's health said that he is able to attend court hearings, but he emphasized that endocrinologist Vallo Volke is of the opinion that participating in court sittings will pose a threat to Savisaar's life. "No other member of the committee has disputed Volke's position," Naas said, adding that Volke was the only one to assess Savisaar's health from an endocrinological standpoint.
Naas said that irrespective of good treatments, Savisaar's health has substantially deteriorated in the past year and he is not able to attend court hearings due to his bad health.
But leading public prosecutor Steven-Hristo Evestus said that six experts reached an opinion that Savisaar is capable of attending court hearings and therefore there is no reason for closing the proceeding. According to Evestus, several experts claimed also last year that Savisaar is not able to attend hearings, but last fall he successfully attended the hearings and his health did not deteriorate.
Evestus said that there is reasonable doubt regarding the hospitalization of Savisaar, since he has been taken to Jogeva hospital during the hearings and the hospital is headed by Peep Podder, Savisaar's old friend.
Naas did not agree with the prosecutor's claim that Savisaar has only been in hospital during the court hearings, and pointed out that Podder has been Savisaar's doctor for a very long time.
It appears from the expert's report given for full publication by Savisaar that Volke believes participation in the court sittings poses a threat to Savisaar's life. "Edgar Savisaar is not able to participate in the court sittings as this is a patient, whose risk for a new cardiovascular attack or death is extremely high," Volke said.
Volke said that there are no formal risk calculators for assessing the absolute risk of patients with such a high risk. "In addition to the regular use of medication, it is extremely important to avoid psychological tension and stress. It is difficult, if not impossible to avoid or correct in the courtroom an increase in blood sugar and blood pressure caused by stress. Thus, it is very likely that a new serious health failure or death may occur during the court proceeding, which is at least partly caused by the stress related to the court procedure," he said.
The future of Savisaar's court proceeding was supposed to be discussed in the Harju county court on Tuesday, but it was announced that Savisaar is once again in Jogeva hospital and cannot attend the hearing. Naas told the court that Savisaar's health has worsened and he is in Jogeva hospital. According to Naas, it is not known yet for how long Savisaar will stay in hospital.
The court briefly discussed the issue of one of the defendants, Priit Kutser. The county court fined Kutser in March for not appearing in court without valid grounds, but the Supreme Court declared the fine void since Kutser had not been previously warned what the consequences would be if he failed to appear in court. Therefore the court on Tuesday drew up a document in which it wrote down all the possible consequences if any defendant should fail to appear in court and all the defendants signed it.
The Harju County Court in early February ordered the Estonian Forensic Science Institute to carry out surveys for a new expert's report to determine whether the former mayor and Center Party ex-leader, who is being tried on corruption charges, is fit enough to take part in court hearings. Savisaar's health was assessed at the Forensic Science Institute by a panel of seven experts.
Previously during the court proceeding, the health condition of Savisaar has worsened on several occasions to the point where hospitalization has been deemed necessary.
Savisaar's doctor, Peep Podder, has said that Savisaar's poor health condition is calling into question his ability to attend the hearings.
The previous expert's opinion given by doctors on Savisaar concluded that Savisaar may be questioned in court during no more than 45 minutes to one hour at a time, after which a break of at least 30 minutes has to be taken.