Unbelievable 13 billion euros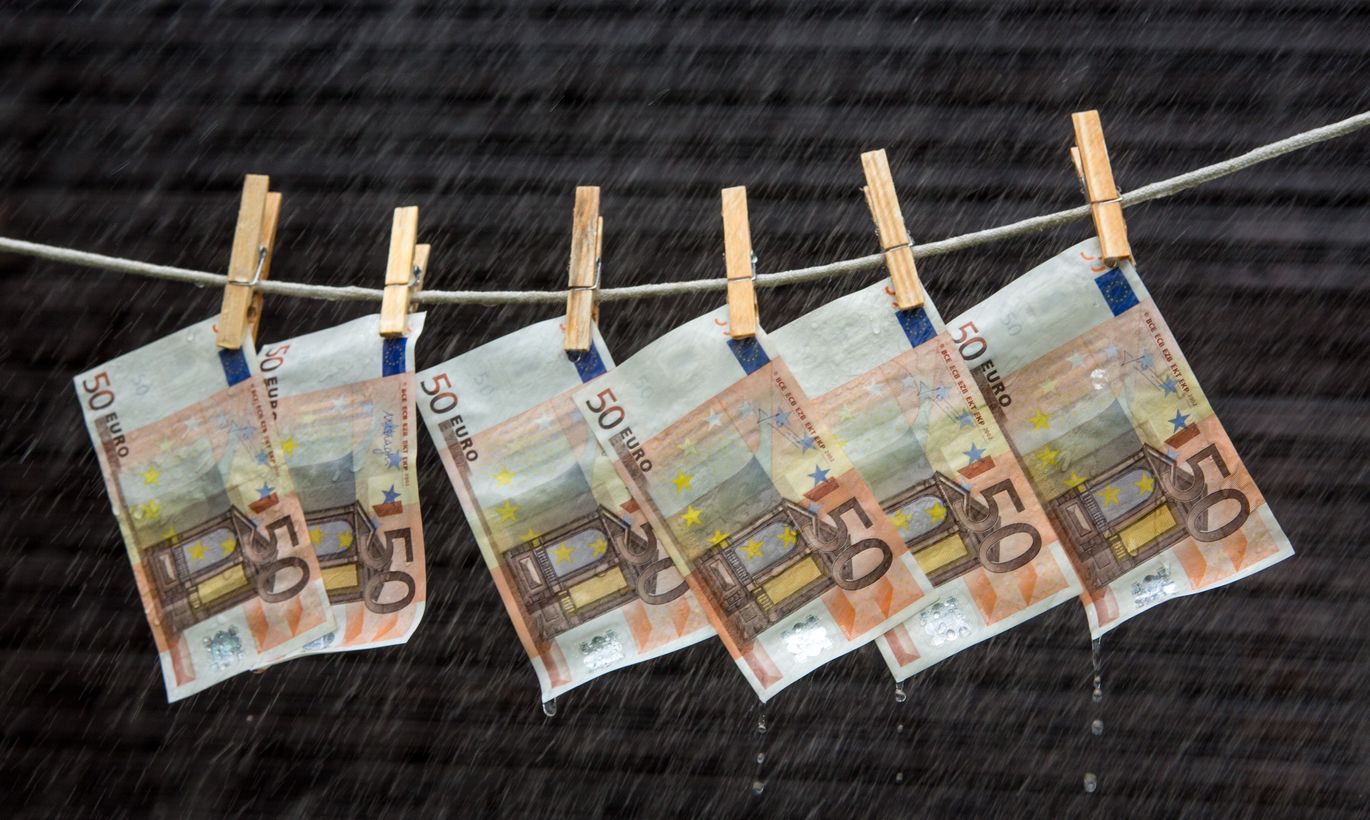 The yearbook of the Central Criminal Police's money laundering information bureau (RAB), to be published today, reveals the full extent of the dirty secret of Estonian banking: the agency estimates that 13 billion euros – more than the entire Estonian state budget – was laundered through Estonian banks in 2011-2016. It is especially noteworthy that several hundred million of it belongs to arms industries of eastern states, including Russia.
It is likely the final conclusion of the "Laundromat" scheme of Moldova, Azerbaijan, and Russia for Estonia. The Estonian financial system was used to launder around €13 billion in 2011-2016 that came from the east and landed on accounts of British companies in Estonian banks only to be transferred again to an unknown destination. Into more than ten jurisdictions, according to RAB.
€13 billion is an astronomical sum even compared to what the Estonian press has reported in the past. The Azerbaijani money laundering scheme was known to have concerned $2.5 billion. The yearbook reveals not only that the scheme was bigger but that there was another laundromat: the Russian scheme that laundered €7.3 billion.
The nature of the scheme
The latter, just as the Moldovan scheme, was conjured up to bypass restrictions in the Russian financial system that does not allow one to send money abroad directly. That is why interested parties came up with various ways of getting the money out. One such route went through Moldova. The other one saw Russian companies buy very stable shares and bonds from different markets.
Next, the securities were transferred to companies registered in the UK that had accounts in Estonian banks. No restrictions applied to such transactions on either side. The next move was to sell the shares or bonds and immediately transfer the money made – while recipients are known, final beneficiaries remain unidentified. In some cases, the sums were bounced back and forth between Estonian banks a few times before ending up abroad.
Head of RAB Madis Reimand said that what made these transactions unusual was the fact nothing came back. "A normal securities deal sees securities move in one direction and money move back. There were no reimbursements in this case," Reimand said.
It is even impossible to prove the money is of criminal origin as cooperation with investigative organs in the east is complicated. However, it remains questionable for RAB whether Estonian banks knew who the clients behind those transactions were, what was their purpose, and what happened to the money.
"Materials we have access to suggest there were great shortcomings in what kind of information financial institutions collected in order to make sure they understand the nature of the transactions and who was behind them," Reimand said.
Even though the yearbook makes no direct mention of this, it has been claimed that defense industries of countries to the east of the EU have been involved. One such company is Rosoboronexport that is responsible for almost all Russian arms exports.
Security threat
Reimand cannot mention any company by name but admits that transfers connected to eastern defense contractors make up a few hundred million euros in the schemes. "We cannot verify in hindsight what the transactions concerned exactly or whether documentation presented was genuine. However, these are countries and sectors in the case of which it could be questionable whether their actions coincide with Estonia's interests or those of our allies," Reimand said.
He said that it is a perfect example of how combatting money laundering is not just about preventing crime. "There is a security aspect to be kept in mind," Reimand said. Postimees talked to several Estonian politicians yesterday who said that such cash flows are no doubt intriguing and interesting but did not wish to comment further.
Information from the Organized Crime and Corruption Reporting Project (OCCRP) suggests that at least €23 million has been transferred from the accounts of JCP Rosoboronexport to a company called Metastar Invest in 2012. The same company received transfers from the Azerbaijani laundromat and through it the money reached accounts of foundations tied to Italian politician Luca Volonte who is currently on trial in Italy.
All these transfers took place in the Estonian branch of Danske Bank. Which banks did the other €13 billion move through?
Reimand could not specify. "I can say that the Estonian Financial Supervision Authority (FI) has addressed all of the risks we describe in those four schemes adequately and eliminated them from the Estonian market," he said.
Reimand's answers suggest that Danske Bank and Versobank were responsible for most sums. The former was audited by the financial watchdog on several occasions and ordered to stop catering to non-resident clients whom the bank did not know. The bank announced a gradual retreat from the Estonian market this year. Proceedings were even tougher in the case of the second bank: Versobank was shut down virtually overnight in March of this year.
While these banks have left the Estonian market or are in the process of doing so, the question whether such schemes would be possible today remains. Reimand said it cannot be ruled out.
He said it would not be possible on a similar scale. "Individual transfers can always happen," he explained. More so, as the supply of money from the east hasn't gone anywhere.