Family doctor's patient ends up on operating table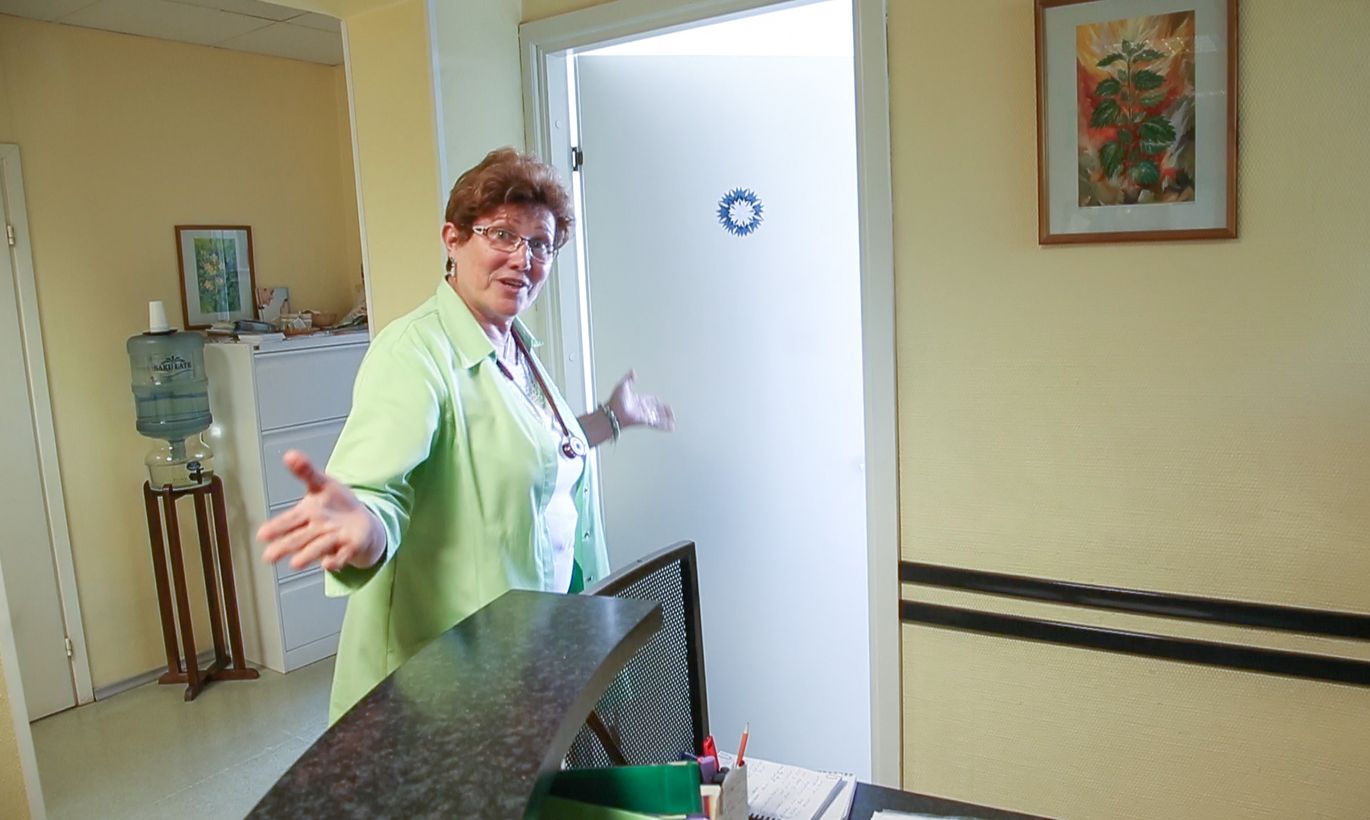 A client of the Telliskivi family medicine center in Tallinn lost a kidney as her pro-homeopathy doctor failed to treat a chronic case of inflammation of the bladder with alternative methods over several years. When the young woman finally got to see a urologist, it turned out the kidney could have been saved.
Postimees wrote yesterday how the Telliskivi family medicine center prefers alternative methods of treatment and sells its patients homeopathic preparations for cash. These activities are unlawful, and the story of the young woman points to health risks associated with the center's activity.
30-year-old Kertu (name changed – ed.) started going to the Telliskivi center ten years ago when she moved to Tallinn's Pelgulinn district. She used to frequent a Mustamäe health center that, according to the woman, prescribed antibiotics for everything. The Telliskivi medical center's approach seemed new and refreshing.
Kertu was 21 when she turned to her family doctor with an easily treatable case of inflammation of the bladder. She was on the patient list of the center's head Urve Prits but also visited family physician Kadri Ilves from time to time. Kertu was told to treat her inflammation with homeopathic preparations. She was prescribed Nux vomica-Homaccord drops to be taken orally that she bought on location for cash.
Doctors have prescribed Kertu no medicines except for homeopathic preparations for over ten years. The young woman also tried to alleviate her inflammation with cranberry pills and juice.
Unfortunately, the inflammation could not be beat using these methods and the problem became chronic. "I went in five or six times a year with the same problem," Kertu said.
Forced treatment
While the number of different drugs Kertu took grew, she was never prescribed antibiotics. "I used the [Nux vomica-Homaccord] drops but did not feel they were working and started asking for regular drugs. Instead, I was taught all sorts of tricks – ginger compresses, calendula salves – however, there has been no pharmaceutical intervention as concerns the inflammation," she said.
Kertu went to see a gynecologist when she was 23 and got her inflammation under control. Unfortunately, the chronic condition flared up again. While the woman had lost her faith in homeopathy by then, she kept going to the Telliskivi center. "It was convenient. The center was next to my home, and our entire family went there," she said.
"Prits is a people's person and adept at persuasion. She has a clever look in her eyes," Kertu said. She explained how a 45-minute appointment would consist of Prits taking the patient's hand in her lap and rubbing her hands and shoulders. However, one should not be fooled. "They don't really care about patients. They do not delve into the patient's problems," the young woman said.
By then, Kertu's inflammation of the bladder had developed into pyelitis that came with constant nausea, fatigue, and a sickly feeling. True to homeopathy, Prits tried to find the cause in Kertu's psychology. She calmed the woman down, saying that some people are weak.
"I find that I'm an ambitious person who wants to go far in life, but I can't because I've been throwing up for four months straight," Kertu was desperate.
Her constant nausea soon took Kertu to the emergency room. Her body was cleaned of toxins and she was given an appointment to see a specialist. By then, the fall of 2017, only 5 percent remained of Kertu's right kidney. The doctor had no choice but to operate.
Salvageable situation
Just like the medical center's patient who spoke up in yesterday's Postimees, Kertu said that she was recommended alternative treatment methods. "Urve Prits was the head doctor there, but I was often referred to Kadri Ilves. They are very convincing people. I'm listening to all this talk about homeopathy and wondering where I am," she described.
Kertu asked the opinion of the urologist who referred her to the surgeon. The doctor said that while a part of her disease was due to a defect she was born with, the nephrectomy could have been avoided. "I complained for years, but no one ordered any tests or referred me to a specialist that the urologist said would have saved my kidney," Kertu said.
President of the Estonian Gynecologists' Association Mare Laanpere said that gynecologists only treat inflammation of the bladder in acute and non-chronic cases. "It is surely the field of family doctors, and they have necessary treatment guides for that," she said.
When Kertu went in to tell Prits she was about to lose a kidney, the doctor pulled out a certificate to prove she is qualified to recommend homeopathy. "She mainly talked about herself and a patient who she said was like me – things that had nothing to do with me. I wanted to know whether she would apologize or whether something like that had happened to others. I wanted to know why she didn't treat me," the young woman said.
The doctor still found fault with the patient's personality. "Prits said it was my own fault and that I was a nervous person. She said that she can see from my body and personality type that I'm anxious and can't sleep at night. She said that if I started sleeping eight hours a night, everything would be fine," Kertu said.
Finally, Prits drew a scheme that said happiness lives in the liver and told her the myth of Prometheus.
Kertu described her visits to the Telliskivi medical center as "finding yourself in a parallel universe". "There is a community in Kalamaja that favors this approach, but I got stuck in it. I trusted my doctor and believed I would get help should my condition deteriorate," she said.
Member of the board of the Telliskivi family medicine center and family physician Urve Prits has not answered Postimees' questions.