Power grid realignment toward Europe caused by mistrust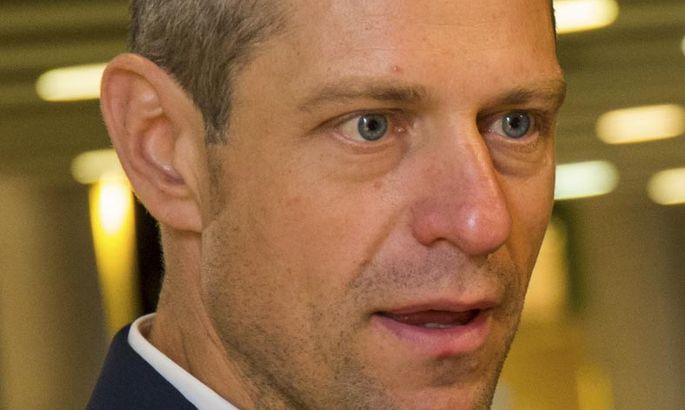 While Estonia and other Baltic countries could remain in the Russian power system, distrust in the eastern neighbor sends their gaze toward Europe, head of Elering Taavi Veskimägi says.
Why do we need to go through a very expensive desynchronization from our long-time power grid partner Russia?
Separation from the Russian system is necessary to keep the lights on in Estonia in any situation. Working in the same energy system with Russia, a system that we do not control, is a systemic risk for energy supply security. And that risk concerns the functioning of society as a whole, not just electricity.
Without electricity, there is nothing in this day and age. Communications, water supply, central heating, sewerage will all stop working in a matter of a few hours. The chaos this would create has been described rather well by Marc Elsberg in his book "Blackout".
Does this mean there will be no power connection between Estonia and Russia?
We would only need links to Russia for trade purposes; however, I do not deem it likely that integration of the Estonian and EU and Russian markets could happen any time soon. Without trade, there is no sense in building and maintaining these links.
That is why Elering does not plan to replace existing alternating current connections between Estonia and Russia with direct current ones. One future solution might be a power link between the EU and Russia in Vyborg in Finland and another in Alytus, Lithuania.
How much will it cost to rebuild the system?
Because the goal is to have a political decision on synchronization with Central Europe in June, we will have clarity as concerns figures by that time. Two studies are currently being carried out and should be completed in May. One is looking at how the Baltic and Central European systems will work together while the other treats with the Baltic states' capacity to maintain frequency. We will have the sum once those surveys are completed.
To speculate, joining the Baltic countries to Central Europe via two alternating current links would cost around a billion euros €500 million of which would be spent in Poland and €500 million in the Baltics. Investments in Estonia would cost €150 million.
How to explain the International Center for Defense and Security's estimate that two connections will cost up to €1.9 billion?
Our know-how puts the ballpark at around 1 billion. Whether it will be €0.8 billion or €1.2 billion will become clear once the survey results are in.
I've been told the resulting price hike would be around 2-4 percent.
Paradoxically, it is possible that leaving the Russian system could lead to lower network fees in the future. Most power grid investments would need to be made inside the next decade anyway.
We hope to involve quite a lot of European funding for the separation project which might facilitate lower tariff-based investments in case of desynchronization.
What will happen if we trade seven links to Russia for two links to Europe and capacity ensuring stability will lie 1,000 km away; Estonia will find itself at the end of the line?
Technically, we could just as easily continue in the Russian system. However, today, we are passengers on a bus the driver of which we do not trust. We want to manage that risk.
Naturally, we will make the new system reliable and ensure the lights will stay on. The three Baltic countries will have to be able to maintain a separate power grid also as an island.