Estonia to have only a few delivery wards in a decade's time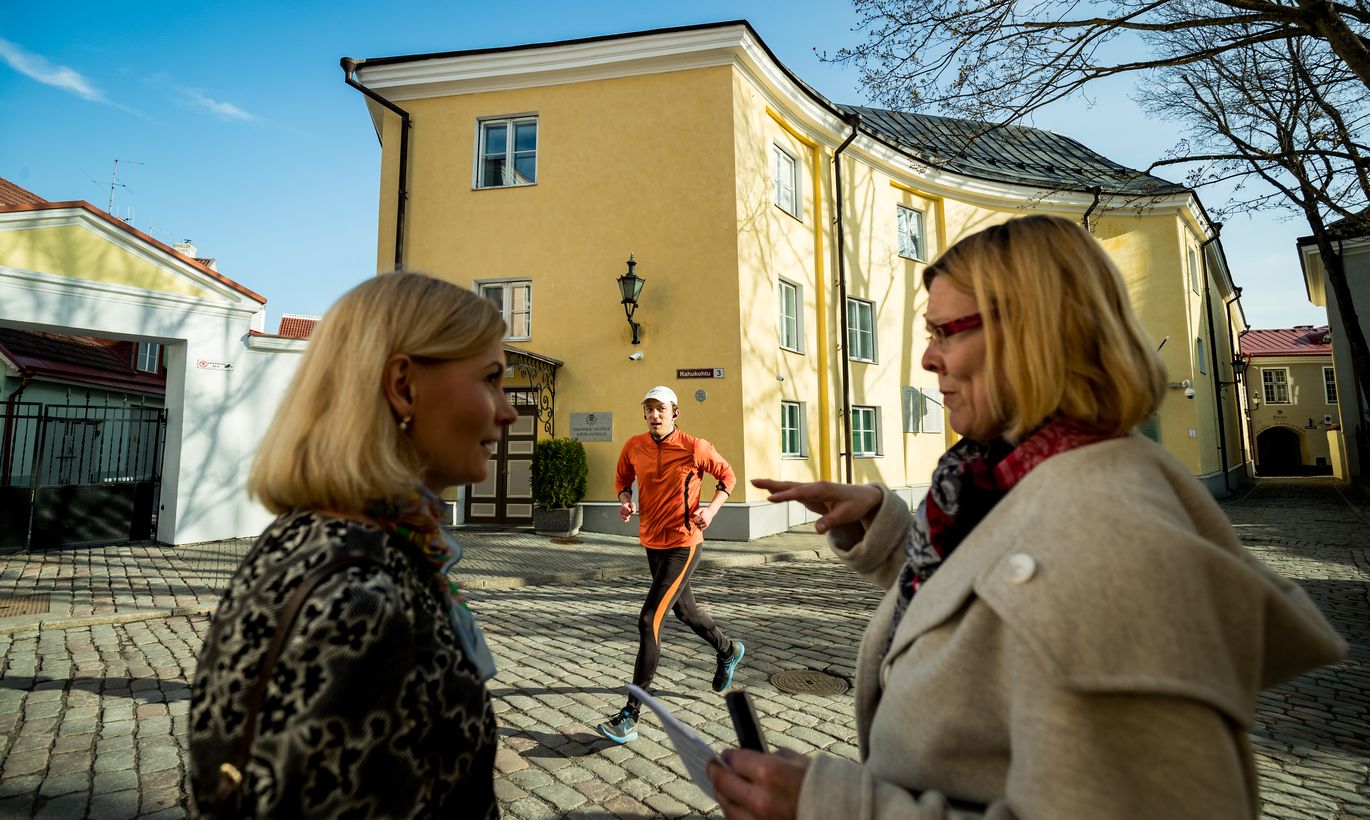 Minister of Health and Labor Riina Sikkut (35) finds that the medical system will have to start thinking about how to bring patients to major centers soon, as it is cheaper than maintaining a hospital in every county center.
Now that the excitement of your first day as minister has passed, would it be more fitting to congratulate or sympathize with you?
I've felt peculiar when receiving congratulations, as I don't know how much of a blessing it really is (being minister – ed.) However, you could wish me tenacity. I hope I will still be smiling ten months from now (time left until the next elections – ed.)
It was a difficult task for SDE chairman Jevgeni Ossinovski to find the new health and labor minister, and he was turned down more times than he had hoped.
How did he convince you, as the position was not your first choice either?
It was not. I cannot say what was his most convincing argument, but Jevgeni is generally very persuasive.
Minister Ossinovski sought great change; however, the alcohol bill was watered down and that of sweet rolls narrowed. Did the social ministry do poor work that caused the bills to be reworked, or did the minister fail in selling them to coalition partners?
These kinds of decisions are very difficult to make for any country. I would not be critical of the ministry, as the part that did become law (alcohol sales and advertising restrictions – ed.) constitutes a major step in the right direction.
What do you think of the idea to give everyone in Estonia medical insurance?
I'm fundamentally in favor of the idea, because the social benefit would outweigh costs. The state covers the cost of their (people without medical insurance – ed.) emergency treatment anyway, and people can simply register as unemployed to qualify for insurance.
The tax board claims that payment under the table will run rampant, and companies say that people will no longer agree to work year-round as they want to enjoy three months of summer vacation instead.
I understand them, and it is not a decision that could be made hurriedly. First, it must be acceptable for society: we need to talk to people and the finance ministry and tax board.
Medical insurance is a very strong stimulus for working officially. We need to consider what would happen if we took that motivation away; at the same time, it is not the goal of medical insurance to ensure tax discipline.
Emergency rooms are in trouble with having to do the work of family physicians. Should we lay down a so-called convenience fee in ERs for when people come in with non-acute problems?
A convenience fee would simply motivate people to call an ambulance instead. It is a closed loop. If we try to regulate something with a fee, these people will simply accumulate elsewhere, and someone will still have to attend to them. I would not dare suggest a convenience fee for ER and ambulance without prior analysis.
Should the €5 specialists visit fee be hiked?
If technology permits, we should rather move toward personalized cost-sharing. As it is with medicinal products from this year: cost-sharing drops to 10 percent once a person has spent more than €300 on drugs.
A ceiling could be introduced once a person has spent a certain amount or percentage of their monthly income on treatment, including in-patient and visit fees. Cost-sharing should not be increased, but we should make sure its weight doesn't fall on disproportionally few people.
What is your opinion of the repeatedly proposed health accounts system where the person can set aside a part of their social tax so to speak to be used for laser eye surgery or dental care for example?
We should analyze whether it would help solve a problem. If a person can afford to pay for medical services, they do not need a savings account. It would just add complexity to the system.
While people making minimum salary, whose account would accumulate very little money, wouldn't be able to afford laser surgery anyway. There is no sense in complicating the system if we do not have certainty it would address an actual problem.
What do you think of Reform Party chairman Kaja Kallas' idea to basically disband the health insurance fund and buy medical insurance from private firms?
Health sector solidarity is my favorite topic, it is what I have studied and analyzed. I'm increasingly convinced that it is the best way to finance healthcare. The fund's operating expenses are less than 1 percent; no private insurance can be that effective and all are looking to make a profit. It is very difficult to imagine a purely private insurance that only looks at individual risks in the Western European system of values.
One proposal of the Estonia 200 manifesto, published in (yesterday's – ed.) Postimees, is to reward people for health-conscious behavior. Is a middle-aged overweight person who works out several times a week deserving of a bonus?
It is not right to punish people for mistakes they made decades ago or things they are not fully in control of. I believe it is very difficult to decide not to pay for smokers in a situation where you do cover the cost of treatment for extreme athletes because doing sports is good for you. However, representatives of which demographic are more likely to find themselves in the emergency room?
I would not like to have to make those kinds of decisions. There are very few people in Estonia who have really thought the solution through.
Furthermore, a situation where a person discovers their medical expenses will not be compensated because they've gained a few kilograms is unthinkable. However, it has been proposed that people who go in for regular checkups could be exempt from paying specialist doctors' visit fees. A system of rewards should have to be very carefully considered and cannot punish people for past behavior.
You told TV news on Wednesday that there will be even fewer delivery wards in ten years' time. How many do we need?
The number of births is dropping in Estonia, and the development plan of obstetricians includes a scenario where a few more delivery wards are closed. We need to decide whether to maintain delivery wards for 100 annual births. What about ten births?
In that case, we are immediately faced with the question of how will I get to a major hospital to give birth, or undergo hip surgery for that matter, if I live in Podunk Hollow?
Also, where patients who are discharged at night can spend the night if the first bus leaves in the morning. These are questions that need to be answered, but I believe it is cheaper than maintaining full specialist care in all counties.
In your very first interviews, you talked about long queues to see specialist doctors that could be shortened with the help of digital reception. I believe you are the fifth minister to tackle that challenge, and it is still not working, despite the fact hefty sums have been spent.
The situation is indeed peculiar: on the one hand, we are talking about personal medicine and using genetic information to treat people, innovation, while we cannot even launch a simple technological solution during a time when airlines and accommodation providers have been handling international bookings for years. It's embarrassing.
Jevgeni Ossinovski secured additional financing for the health insurance fund. Is the healthcare sector set?
For the next few years; however, the need for additional funding might arise again in a few years' time as people begin to expect more from the fund. It depends on what will happen to the Estonian tax system as a whole.
When the health insurance fund system was created, everyone had a single open-term employment contract, while today we have a lot of project-based work, working abroad etc.
The number of people who will not spend 30 years working nine to five for a single employer is set to grow in the coming years. We need to find ways of offering social guarantees to people whose life does not correspond to standard working time.
It has been claimed that the Estonian healthcare system is headed for a crisis as a lot of family doctors are close to the retirement age, while we're not seeing enough young doctors. At the same time, the system is geared toward the family medicine level.
Had we a simple solution, it would have been done ages ago. Everything (in healthcare – ed.) is a case of what could be of help. We need to work with young people who come to the university, so they would see the work of a family doctor as an important way to contribute to healthcare, even though becoming a surgeon might seem more attractive at  first.